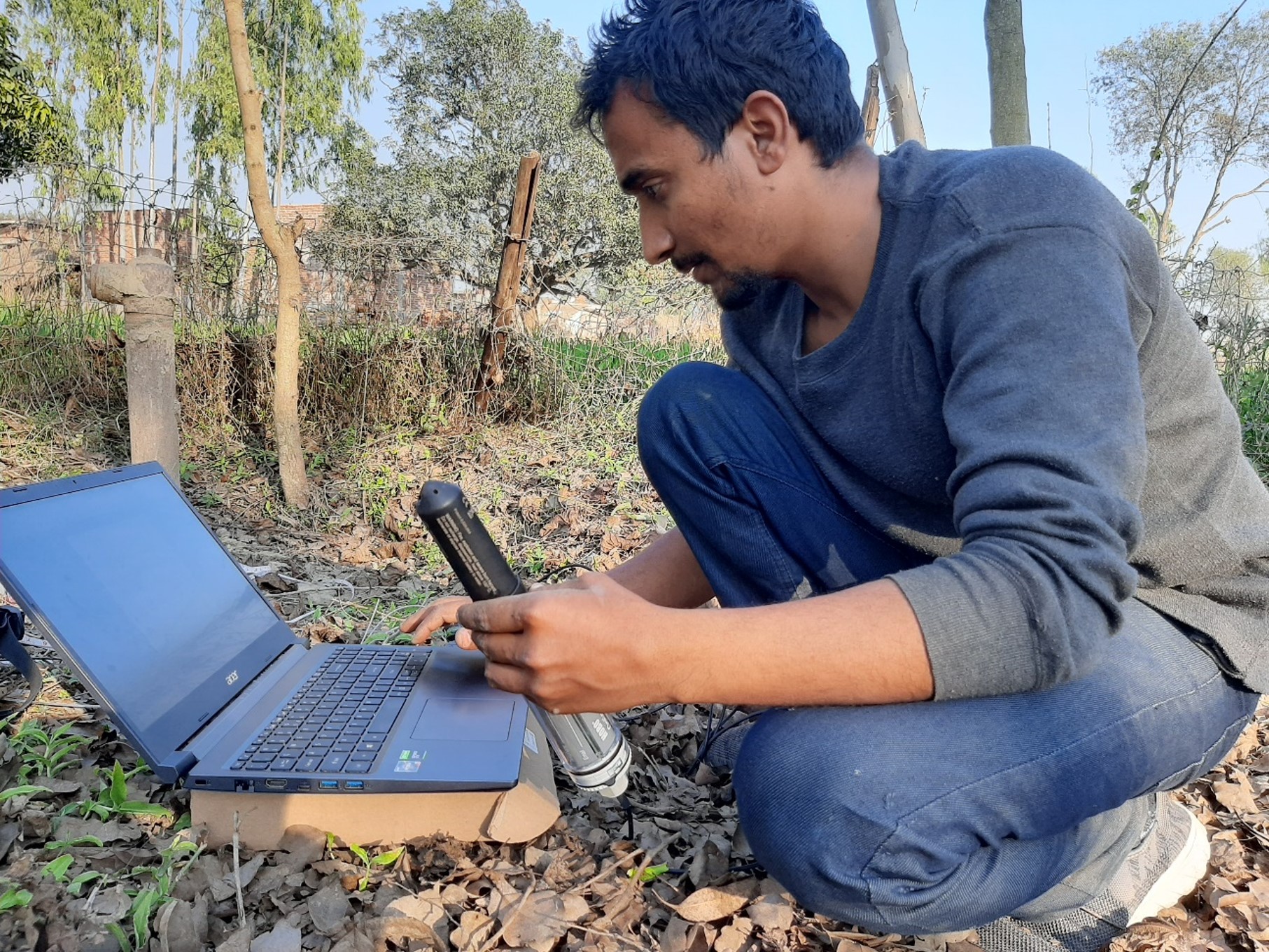 Based on a pilot study regarding the feasibility and cost effectiveness of several groundwater monitoring approaches for agriculture in Nepal's Terai region, a water and food security specialist who led the research has recommended the use of phone-based systems.
Speaking to diverse experts at the recent World Water Week 2022 in Stockholm, Sweden, Anton Urfels, a systems agronomist at the International Maize and Wheat Improvement Center (CIMMYT), said that manual monitoring with phone-based data uploading is relatively low-cost and effective and could be scaled up across the Terai.
"One alternate monitoring approach studied — online data uploading — has substantially lower staff time requirements and technology costs and higher temporal resolution than phone-based monitoring, but does not provide real-time data and entails high technical skills, capital costs, and risks of theft and damage," said Urfels in his presentation, 'Upgrading Groundwater Monitoring Networks in Low-Income Countries'.
Urfels and partners also developed a prototype of an open-source groundwater monitoring dashboard to engage stakeholders, help translate raw data into actionable information, and detect water depletion trends.
Water has become a key part of food research and innovation, critical for sustainable and ecological intensification in agriculture, according to the scientist.
"Collecting groundwater data is difficult and the technology for monitoring is unreliable, which impairs effective modeling, decision-making, and learning," Urfels explained. "Like other countries in the region, Nepal is increasing its agricultural groundwater consumption, particularly through private investment in irrigation wells and pumps that open irrigation to more farmers. This and climate change have altered groundwater recharge rates and availability, but national data on these trends are incomplete."
An extensive lowland region bordering India and comprising one-fifth of the nation's territory, the Terai is Nepal's breadbasket.
Held yearly since 1991, World Water Week attracts a diverse mix of participants from many professions to develop solutions for water-related challenges including poverty, the climate crisis, and biodiversity loss. The 2022 theme was "Seeing the Unseen: The Value of Water".
"I'd recommend more pilot studies on phone-based groundwater monitoring for other areas of Nepal, such as the Mid-hill districts," Urfels said. "We also need to fine-tune and expand the system dashboard and build cross-sectoral coordination to recognize and take into account groundwater's actual economic value."
Urfels said the Nepal Ministry of Energy, Water Resources and Irrigation has requested the nationwide scale-out of a digital monitoring system, and CIMMYT and Nepal experts will support this, as well as improving the system, which would be freely available for use and development by researchers and agencies outside of Nepal.
The research described was carried out under the Cereal Systems Initiative in South Asia (CSISA), which is funded by USAID and the Bill & Melinda Gates Foundation, and under the CGIAR integrated research initiative, Transforming Agrifood Systems in South Asia (TAFSSA).