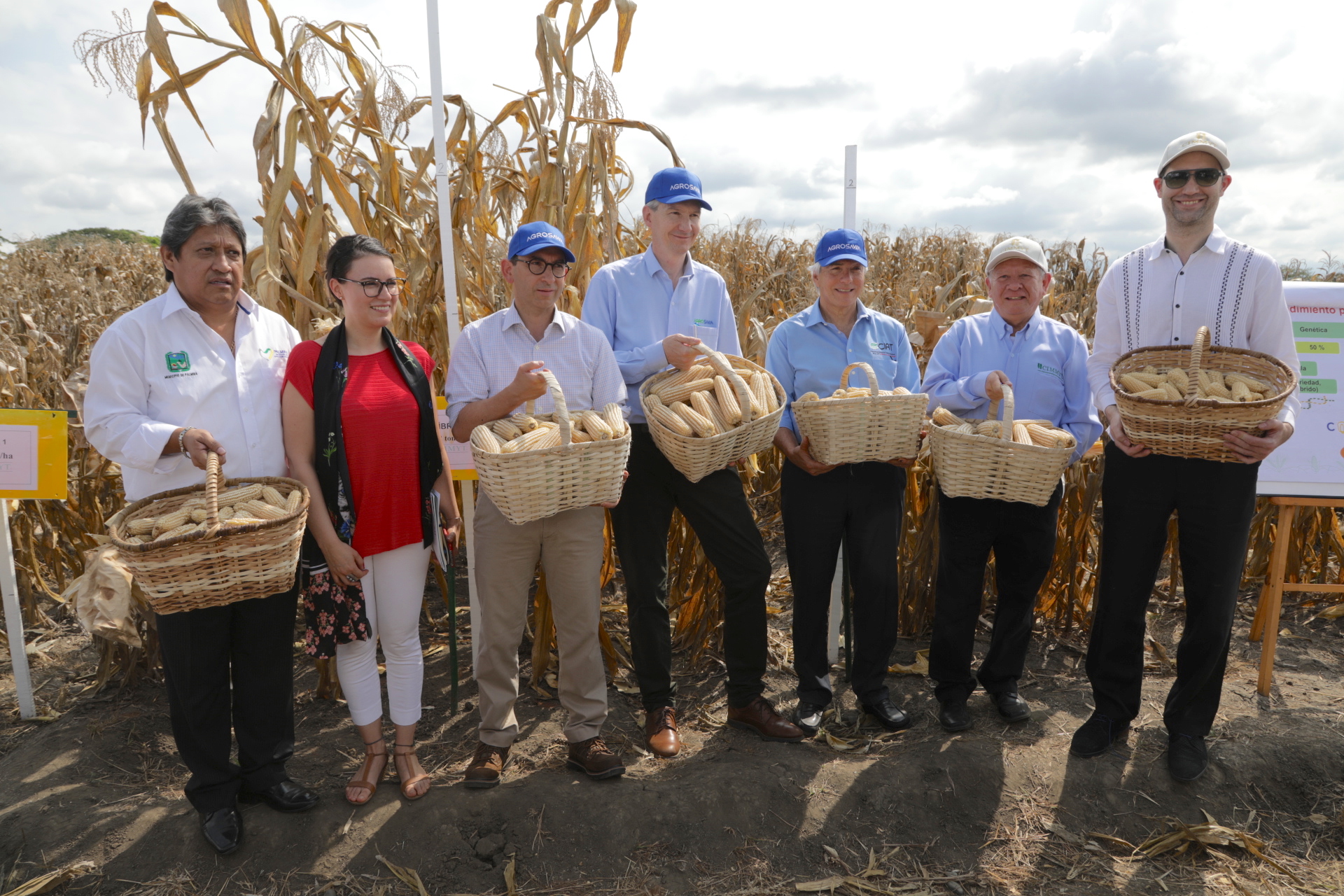 Palmira (Colombia), February 14, 2019 — AGROSAVIA, Colombia's leading not-for-profit organization for agricultural research and technology transfer, the International Center for Tropical Agriculture (CIAT) and the International Maize and Wheat Improvement Center (CIMMYT) have signed a five-year agreement that aims to boost maize production.
The new project will develop maize varieties adapted to the country's farming conditions, and will promote sustainable intensification technologies and practices among Colombian farmers.
"We should be able to release the first high-yielding maize variety for Colombia in three years", said Bram Govaerts, CIMMYT's director of Innovative Business Strategies and regional representative for the Americas.
To achieve this goal, CIMMYT will provide AGROSAVIA's breeding program with two thousand advanced lines, developed by combining native maize from Colombia with conventionally improved varieties.
"At both institutions we believe that Colombia can increase production to close the big gap between domestic maize consumption and imports", said AGROSAVIA's Executive Director, Juan Lucas Restrepo. "With this agreement, we will have more powerful local capacities and once again a Colombian maize research program for Colombians".
Although experts agree that Colombian farmers could potentially produce more than 10 tons per hectare, the country's average yield is currently 3.6 tons per hectare.
"With this agreement, the sister CGIAR centers CIMMYT and CIAT give a first step in the implementation of Maize for Colombia, an ambitious plan that will sustainably increase Colombia's maize output by building on the learnings and achievements of a successful project implemented in Mexico called MasAgro," said Govaerts.
Colombia's Minister of Agriculture and Rural Development, Andrés Valencia, CIAT's Director General, Rubén Echeverría, Juan Lucas Restrepo, and Bram Govaerts participated in the launch ceremony for the new agreement, which was signed at CIAT's headquarters.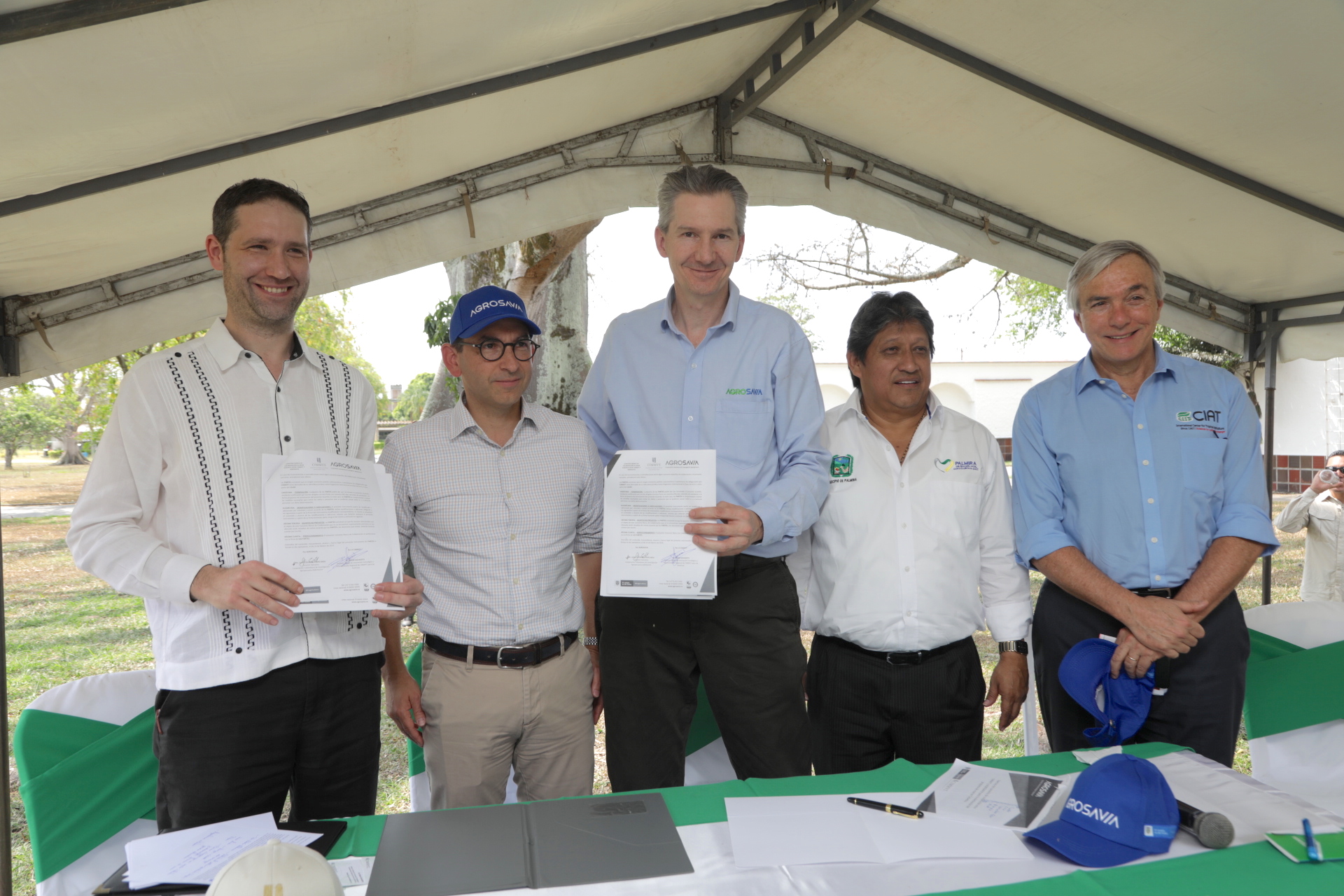 INTERVIEW OPPORTUNITIES:
Bram Govaerts, Director of Innovative Business Strategies and Regional Representative for the Americas, CIMMYT
FOR MORE INFORMATION, CONTACT THE MEDIA TEAM:
Ricardo Curiel, Communications Officer, CIMMYT. r.curiel@cgiar.org, +52 (55) 5804 2004 ext. 1144