In a small workshop in Ethiopia's Oromia region, mechanic Beyene Chufamo and his technician work on tractor repairs surrounded by engines and spare machinery parts.
Established in Meki in 2019, Beyene's workshop provides maintenance, repair and overhaul services for two-wheel tractors and their accessories, and it acts as a point of sale for spare parts and implements such as planters, threshers and water pumps. Beyene also works as a tractor operation instructor, providing trainings on driving, planter calibration and how to use threshers and shellers.
The city already had a well-established mechanics and spare parts industry based around four-wheel tractors and combine harvester hire services, as well as motorcycle and tricycle transportation services. But now, as market demand for two-wheel tractor hire services rises among smallholder farming communities and entrepreneurial youth race to become local service providers, business is booming.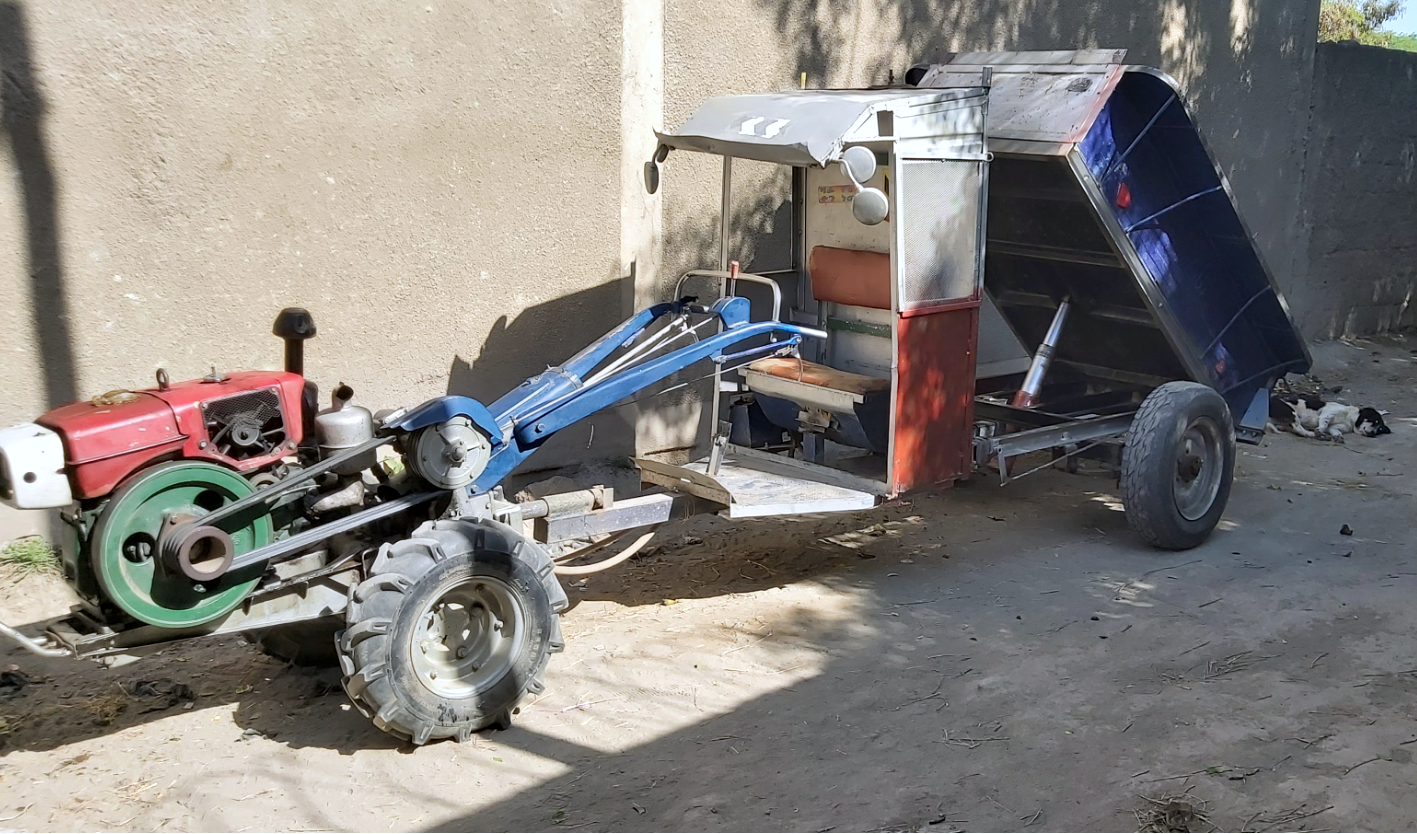 Building a business
Beyene's business has benefitted from support from the International Maize and Wheat Improvement Center (CIMMYT) and the German development agency GIZ since its formation. Beyene was initially trained as a mechanic through the Innovative Financing for Sustainable Mechanization in Ethiopia (IFFSMIE) project, which promotes small-scale mechanization in the area through demand creation, innovative financing mechanisms and the development of private sector-driven business. He went on to receive additional technical and business skills development training to enable him to run his own enterprise.
His ongoing association with the project and its new leasing scheme has helped Beyene establish connections with local service providers, while also improving his own skills portfolio. Currently, he helps maintain the smooth operation of machinery and equipment at CIMMYT project sites in Amhara, Oromia and Tigray. This involves everything from training other local mechanics and troubleshooting for service providers, to facilitating the delivery of aftersales services in project areas.
In addition to this, Beyene receives orders for maintenance, repair and overhaul services for two-wheel tractors and implements. He sources replacement parts himself, though the cost of purchase is covered by his clients. In some cases — and depending on the distance travelled — CIMMYT covers the transport and accommodation costs while Beyene services equipment from service providers and sources equipment from local distributors. When individual parts are not readily available, he often purchases whole two-wheel tractors from the Metals and Engineering Corporation (METEC) and breaks them down into individual parts.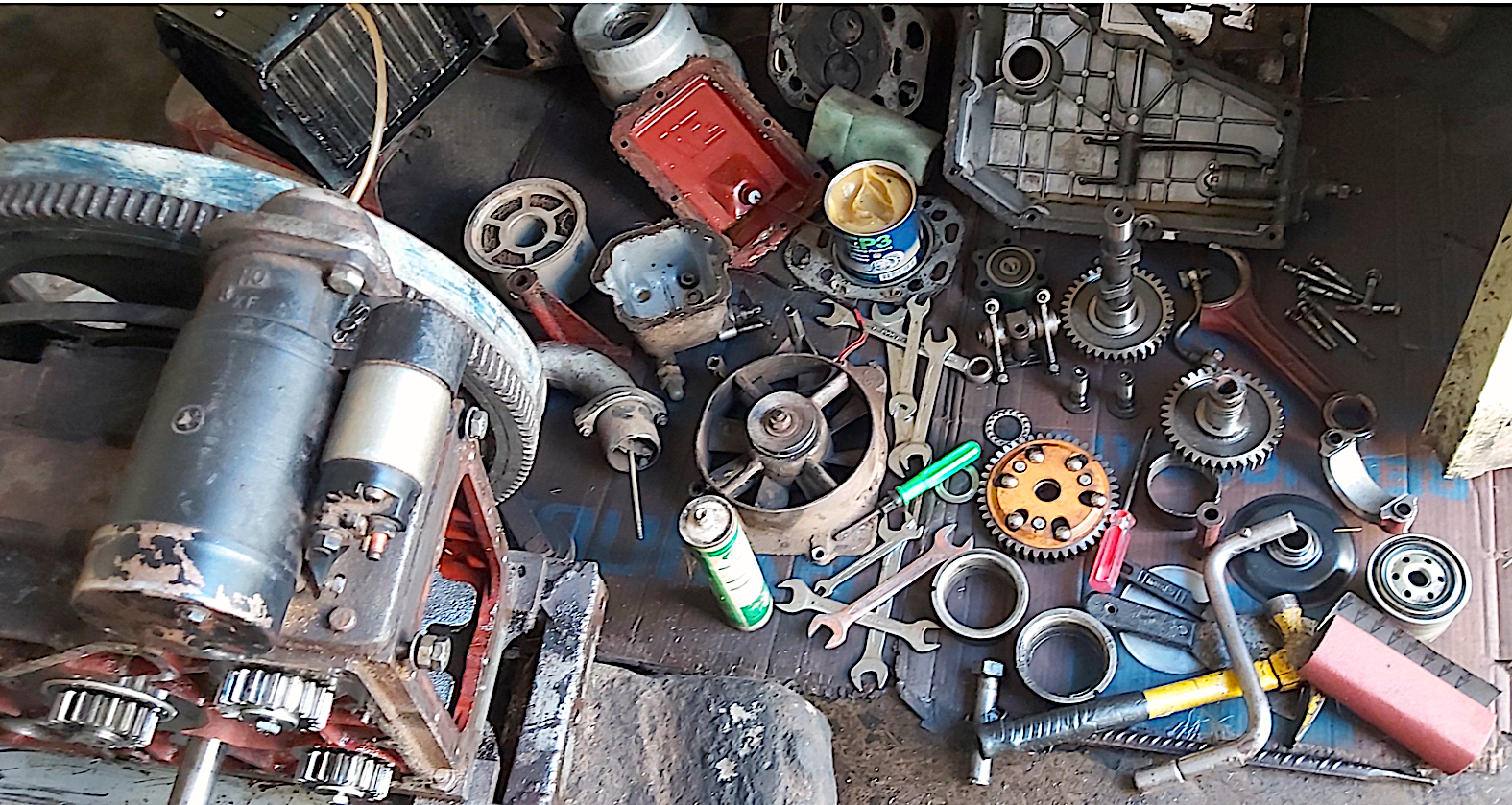 The way forward for sustainable mechanization
"Mechanization take-off relies heavily on skilled staff and appropriate infrastructure to perform machinery diagnostics, repair and maintenance," said Rabe Yahaya, a CIMMYT agricultural mechanization expert based in Ethiopia.
"Agricultural machinery should be available and functional any time a famer wants to use it — and a workshop can support this. Beyene's work in Meki reflects the way forward for sustainable mechanization success in Ethiopia."
Creating an agricultural machinery workshop from scratch was a challenging task, Rabe explained, but support and guidance from partners like CIMMYT and GIZ helped to make it happen. "Also, Beyene's commitment and flexibility to travel to CIMMYT project sites anywhere and at any time — even on bad roads in difficult weather conditions — really helped him achieve his goal."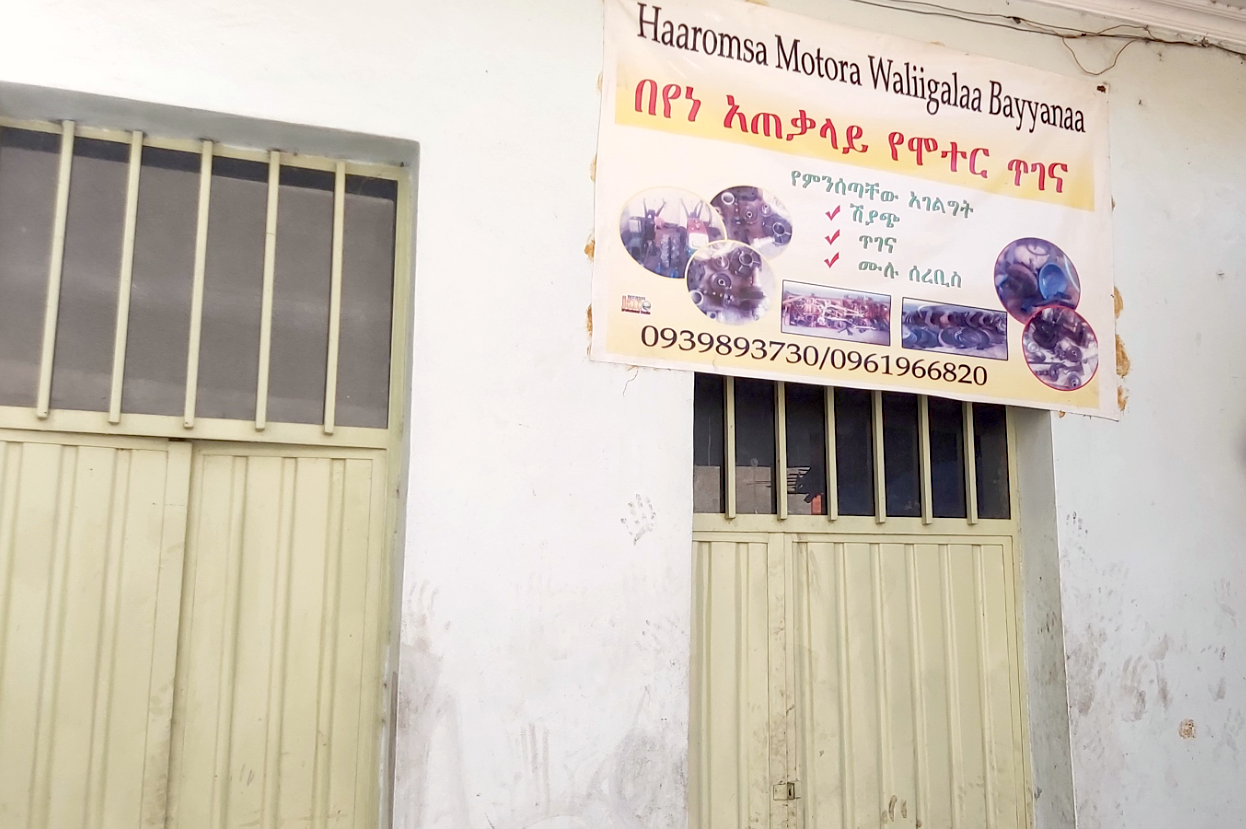 Beyene is excited about how quickly the local two-wheel tractor market has grown in the past few years. He currently has 91 service providers as regular clients at CIMMYT project sites — up from just 19 in 2016.
Trends show that — with support from local microfinance schemes and the removal of domestic taxes on imported machinery — aftersales services will continue to evolve, and the number of service providers will rise alongside increased market demand for mechanization services, both at farm level and beyond.
With this in mind, Beyene aims to remain competitive by diversifying the services offered at his workshop and expanding his business beyond CIMMYT project sites. As a starting point he plans to hire more staff, altering his organizational structure so that each mechanic or technician is dedicated to working with a specific type of machinery. Longer term, he hopes to transform his workshop into one that can also service four-wheel tractors and combine harvesters, and establish a mobile dispatch service team that can reach more locations in rural Ethiopia.
For now, however, he simply remains grateful for CIMMYT's support and investment in his business. "I am happy that I have been able to secure an income for myself, my family and my staff through this workshop, which has changed our lives in such a positive way."
Cover photo: Workshop owner Beyene Chufamo (left) speaks to CIMMYT researcher Abrham Kassa during a visit to Meki, Ethiopia. (Photo: CIMMYT)