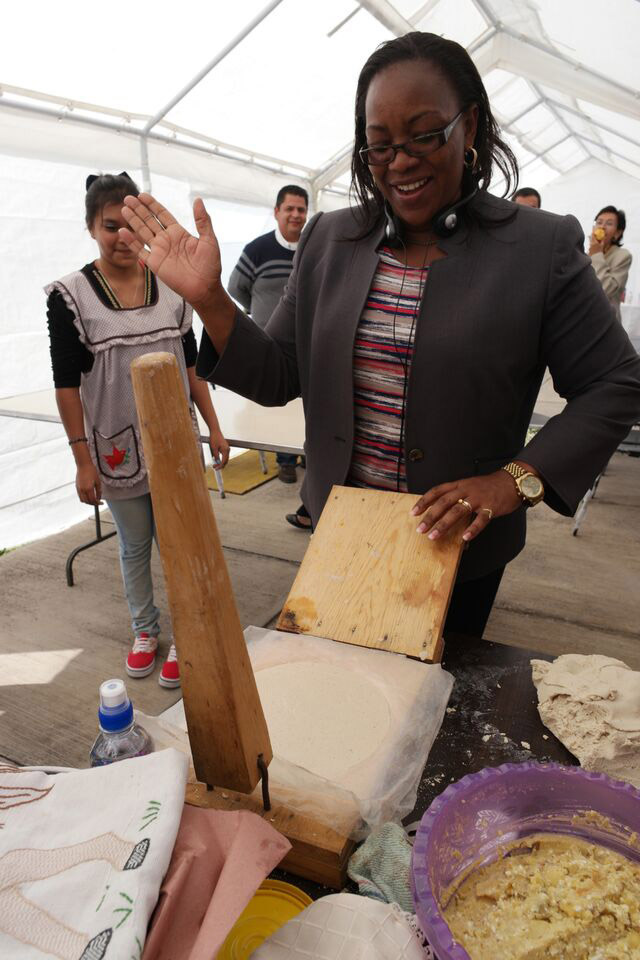 On Thursday, 5 November, a delegation of Kenyan scientists and government officials visited CIMMYT, concluding a fact-finding mission to see if Mexico can help Kenya to find new, and safer, ways to eat maize.
Leading the delegation was Sicily Kariuki, principal secretary of Kenya's Ministry of Agriculture, Livestock, and Fisheries. "Our objective is to meet with experts who face common challenges in the area of agriculture, in particular, maize, safety, and specifically nixtamalization," she said.
CIMMYT and INIFAP have been developing a project to improve the traditional process of maize nixtamalization and show that it can dramatically reduce contamination by harmful aflatoxins. At the invitation of Mexico's Ambassador to Kenya, Erasmo R. Martínez, CIMMYT and Kenya are now exploring the potential for Mexican technologies to improve food security in Kenya.
Maize is the main staple food in Kenya, but the supply chain remains vulnerable to aflatoxin contamination caused by fungal infections. The United Nations Food and Agriculture Organization (FAO) estimates that 25% of global food production is affected by mycotoxins (aflatoxin is a type of mycotoxin), and this contamination is thought to cost Africa US $670 million in lost exports to the European Union alone.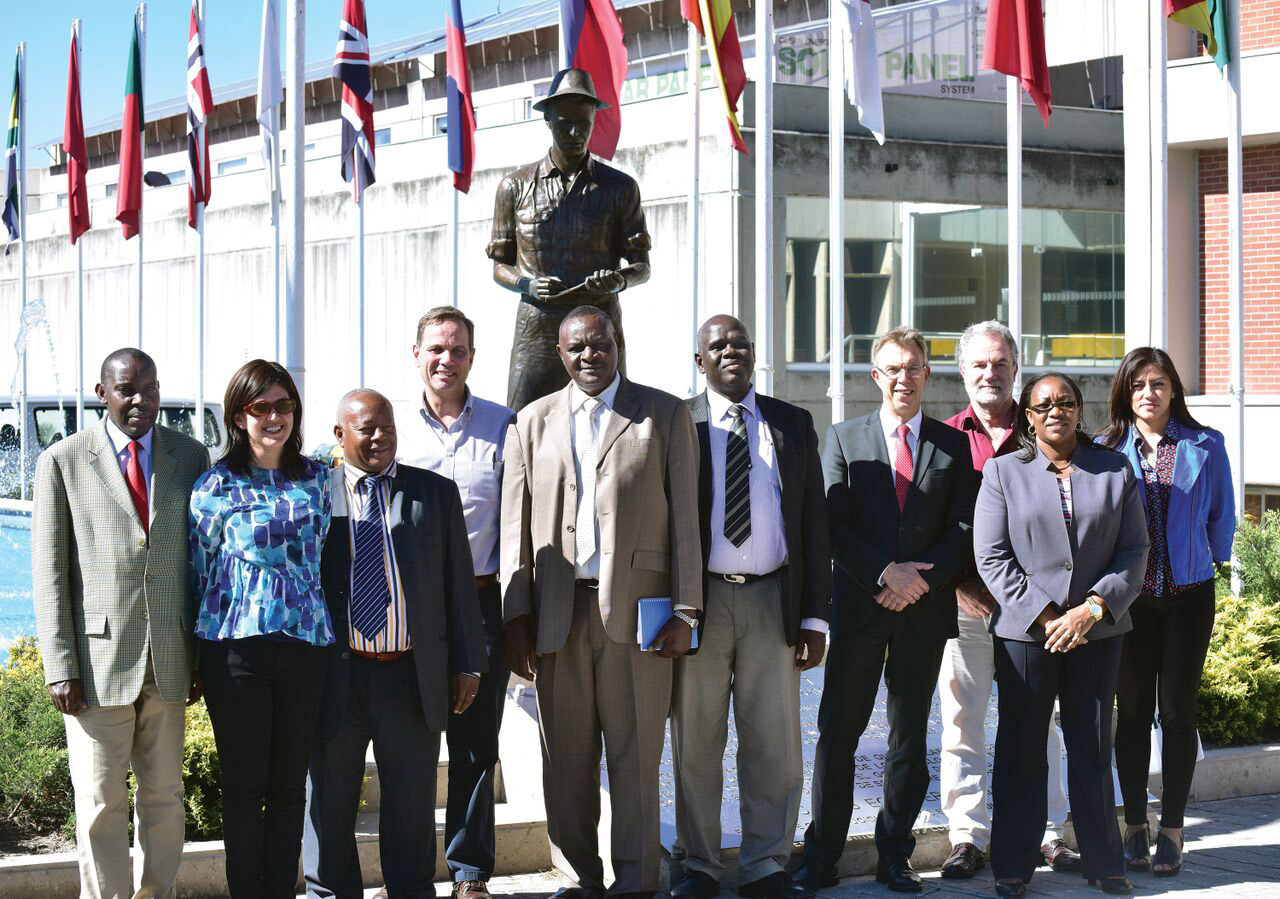 Sicily Kariuki was joined by CIMMYT's Natalia Palacios and representatives from the Unga Ltd & Chairman Millers Association in Kenya, the Kenya Agriculture and Livestock Research Organization (KALRO), Mexico's National Institute of Forestry, Agriculture, and Livestock Research (INIFAP), and the Mexican Agency for Development Cooperation (AMEXCID).
The visiting delegation observed the process of nixtamalization at an INIFAP experiment station, visited a tortilla maker, and even tried their hands at making tortillas themselves.
Charles Bett, senior research officer at KALRO Katumani, believes that Mexican methods of eating maize could soon catch on in Kenya. "Right now wheat chapattis are very popular, but as they are expensive they are only for celebrations," he explained. The next big thing could well be a Mexican taco.