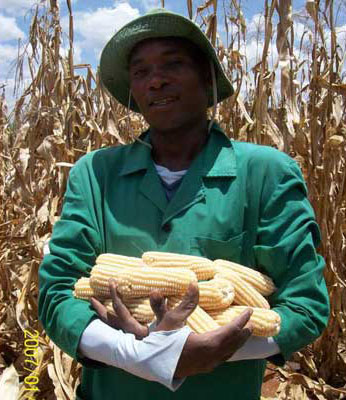 EL BATAN, MEXICO (CIMMYT) — Genetically engineered (GE) crops are as safe to eat as conventionally bred crops and have benefited the environment and ecosystem diversity by reducing pesticide use, according to a study released by the U.S. National Academy of Sciences (NAS) earlier this month.
Conducted by a committee of 20 scientists chosen by the NAS to represent diverse disciplines relevant to the topic, the study brought together ample and broad-ranging evidence from the last 20 years, the period since the first commercial release of GE crops, regarding their impacts on yields, the abundance and diversity of insects, insecticide and herbicide use, the development of resistance to agrochemicals in weeds and pests, human and animal health and various other aspects of concern to society.
The committee collectively read 900 studies and publications, listened to 80 speakers at public meetings and webinars and reviewed over 700 comments and documents submitted by the public on GE crops past, present and future.
"Consumers and stakeholders have made diverse claims about GE crops, ranging from 'they cause cancer' to 'we cannot feed the world without them,'" said Kevin Pixley, director of the Genetic Resources Program at the International Maize and Wheat Improvement Center (CIMMYT) and member of the committee authoring the report. "The report is both retrospective and forward-looking; it openly considers all credible views and evidence, and provides findings and recommendations on a wide range of issues pertinent to GE and future novel crops."
Regarding health concerns, the committee found no conclusive evidence that GE crops have contributed to obesity, diabetes, kidney disease, autism, celiac disease or food allergies. The report also states that there is "no conclusive evidence of cause-and-effect relationships between GE crops and environmental problems."
The committee raised a red flag regarding weed and insect species developing resistance to commonly used herbicides and pesticides where farmers had grown GE crops without following proper practices to avoid this development. The authors noted that these issues are not unique to GE crops and said they deserved special attention and research.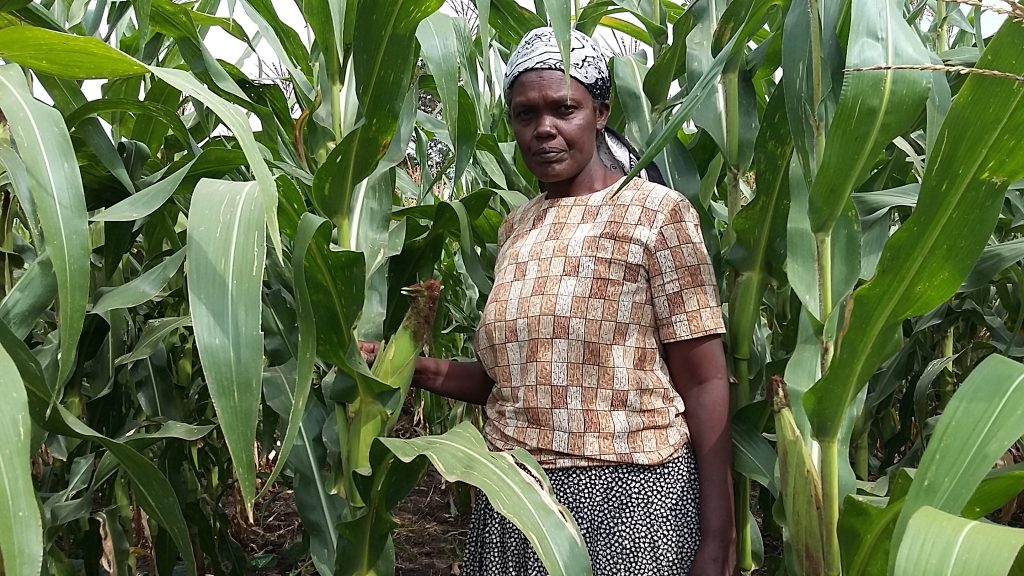 "The report contains a wealth of information about GE crops that enables readers to delve into the issues and topics of greatest interest or concern," said Pixley. "Sweeping conclusions about GE crops are few, because the issues are multidimensional and often viewed differently by each individual."
For the last 20 years some publics have waged a war on GE crops and urged they be banned from production. As one result, virtually no GE crops have been grown in most of Europe and calls for stricter labeling on GE products have also been made in countries including the United States and Canada.
The report states that regulators should not focus on genetic engineering or the process by which new crops are bred, but rather perform safety testing on individual products, based on their novelty and potential for adverse health or environmental effects.
Along the same lines, the study observed that a variety of new technologies, including gene-editing techniques, such as CRISPR/Cas9, which allow researchers quickly and efficiently to edit, cut out, and replace genes, are blurring the distinction between genetic engineering and conventional plant breeding.
"This is similar to the blurring of the differences between what we have been able do with our cell phones and computers over the last 20 years," explained Pixley.
Included in the report is a list of traits, including those which can enhance nutritional value, food safety, forage quality and post-harvest storage, that are being or will likely be bred into future varieties using an expanding toolbox that includes genetic engineering, gene editing, genomic selection and others.
"This report provides a fresh perspective and proposes a conceptual framework for managing potential health or environmental risks of novel crop traits, regardless of which process or technology is used to breed them into our crops," said Pixley "Genetic engineering and other emerging technologies offer options for plant breeders to meet the crop production and food security challenges of this and future generations."