Attieke is the national dish of Ivory Coast. Served with fried fish or a vegetable stew, this tangy, fermented side is the heart and soul of Ivorian cuisine. And because it's made from cassava, attieke is gluten free. So, in addition to its status as an iconic food of hospitality from Abidjan to Yamoussoukro, attieke has the potential to catch on in distant locales.
Producing attieke is complicated—transforming tubers in the ground into a delicious bowl of couscous-like cassava involves harvesting, peeling, grinding, fermenting, pressing, and effectively storing the processed crop. And in Ivory Coast, this work is traditionally performed almost entirely by women.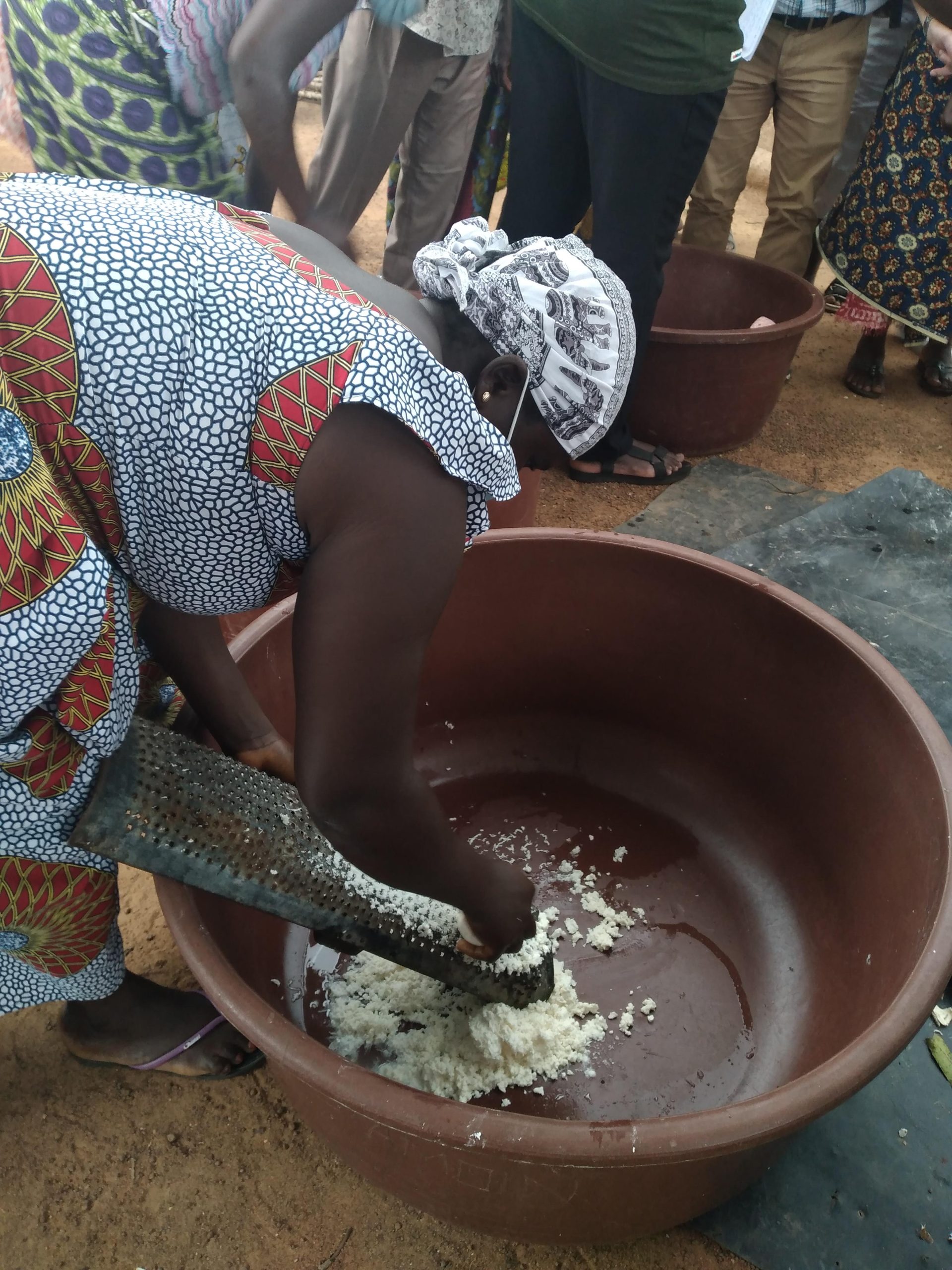 A grueling process
Traditional methods for processing cassava, however, are very slow and extremely laborious. "We had to use a wooden plank with nails [to grind cassava]", said N'Zouako Akissi Benedicte, president of the local agricultural cooperative in Mahounou, Nanafoue, about 30 kilometers from the capital, Yamoussoukro. To remove the liquid from the ground cassava, Ivorian women used "a kind of screw press" that required so much strength that "it caused us pain in the chest."
In addition to being painful and grueling, these manual methods are terribly inefficient, generating about 30 kilograms of product per hour. Benedicte said a worker could process very little cassava in a day's work using this traditional approach. Limited physically by this hard manual labor and struggling to generate enough income to establish financial independence, women working in cassava production in Ivory Coast face difficult challenges.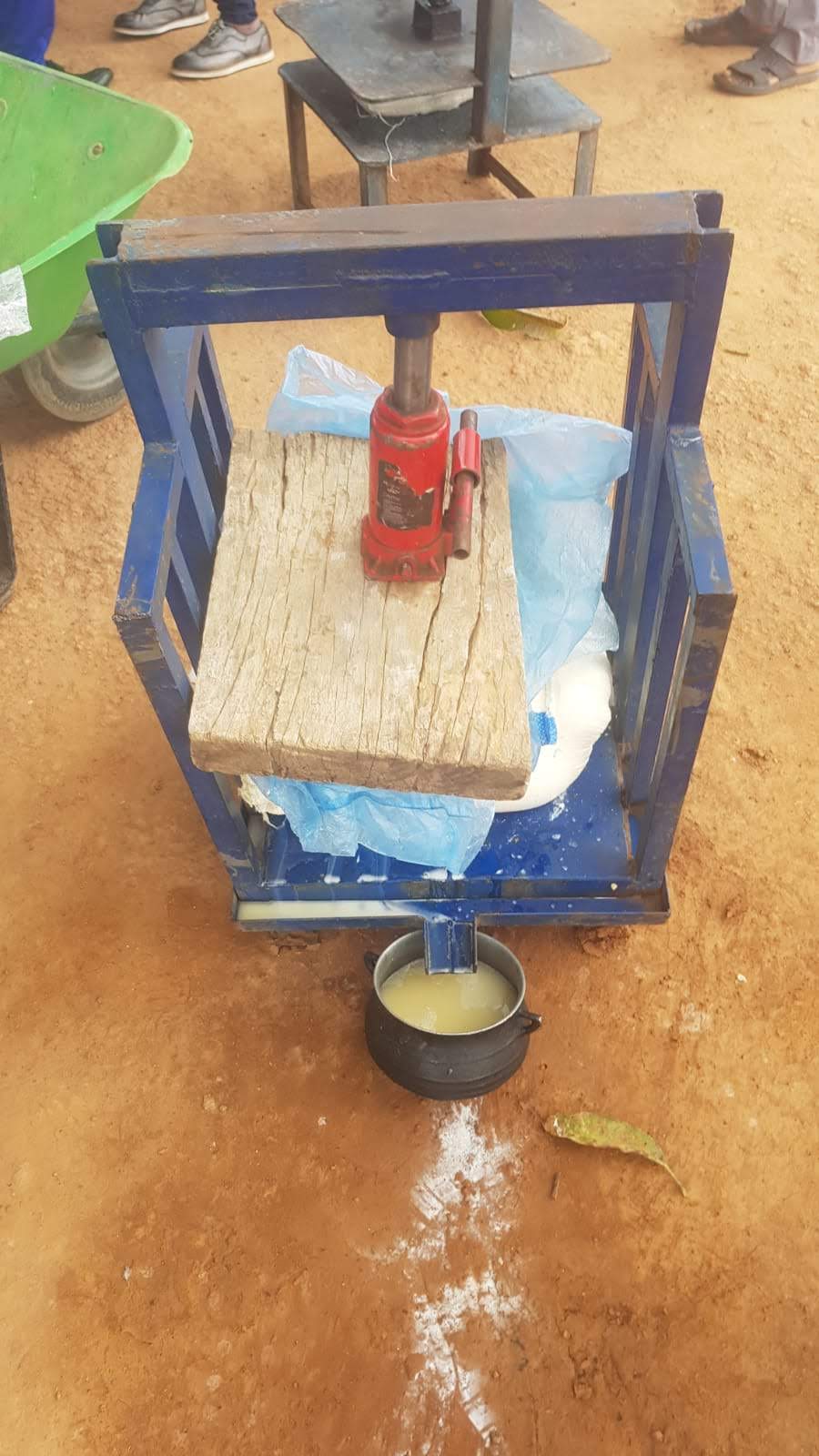 Lightening the load
Three years ago, things started to change for Benedicte and other women working in cassava production in her area. At that time, her cooperative partnered with the Green Innovation Centers for the Agriculture and Food Sector (GIC) of Ivory Coast to receive training to use hydraulic-powered cassava grinders and presses. These machines, which GIC helped design and adapt for the climate and cultural context of Ivory Coast, promised to significantly increase speed of production while making all aspects of cassava work more accessible to women. For instance, the grinding capacity of the equipment is around 600 kg/hr.
Launched in 2014 by Germany's Federal Ministry for Economic Cooperation and Development's special initiative, ONE WORLD no hunger, GIC collaborates with the International Maize and Wheat Improvement Center (CIMMYT) to increase agricultural mechanization in 14 countries in Africa and two in Asia.
Beyond helping Benedicte's cooperative finance the purchase of the new machines and providing instruction in their use, GIC offered the agricultural cooperative a broad range of seminars on topics including selecting seed varieties, soil preparation, processing, and commercialization. This comprehensive approach set the women of Mahounou, Nanafoue up for success.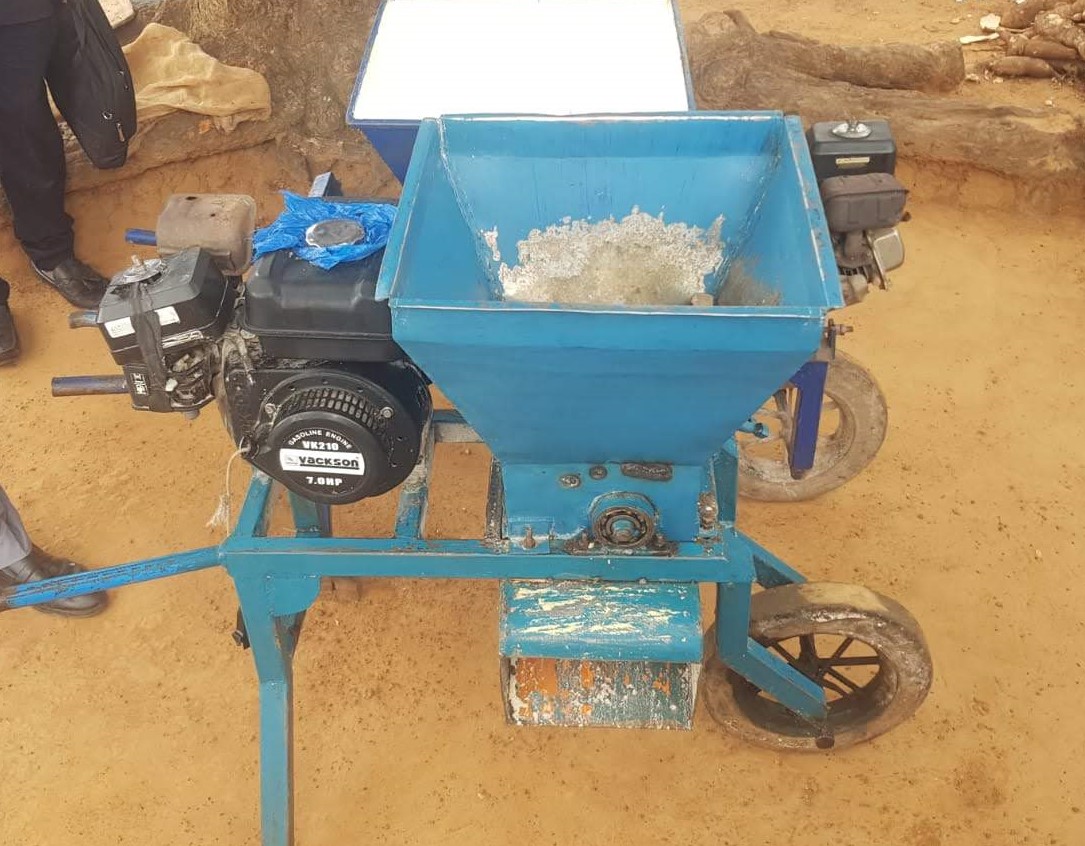 A message for my sisters
For Benedicte, the new grinder and press are making a huge difference. "The press with the hydraulic system is very efficient and we no longer need to use so much effort to remove the juice," she said. According to Benedicte, workers in the cooperative are now processing up 1,000% more cassava per day and are only limited by the availability of raw material.
Better yield is also generating financial improvements for these women. "A woman who is working can buy her own machine and earn money that can be used for the education of her children," Benedicte said. "I have a message for my sisters: a woman cannot solely depend on her husband and expect him to provide everything."
GIC is working with 32 other groups like Benedicte in Ivory Coast, and the mechanization program has impacted the work of 1,000 women so far.
Taking the next step
There are still hurdles to overcome. In Mahounou, women producing cassava are relying on men to ignite the machines, and when a grinder or a press breaks down, it can be difficult to find spare parts. Benedicte believes electric machines could help solve both problems and take their business to the next level. "We would like to increase our production and sell it at an international level," she said. "We would like to have a small processing unit here for women that could be used to produce high quality products for the international markets."
GIC also has plans for a technology transfer that could reproduce this successful program in Malawi. Ivorian staff are collaborating with colleagues there to develop a cassava grinder and press for the Malawian context.
For Benedicte, there is more than food and income at stake in the success of these efforts. "It is important to be autonomous in taking charge of our own expenses," she said. "This is being a woman. So, please, I invite my sisters to work."
Cover photo: N'Zouako Akissi Benedicte, president of the local agricultural cooperative, with cooperative members and mechanical cassava grinders. (Photo: Sylvanus Odjo/CIMMYT)