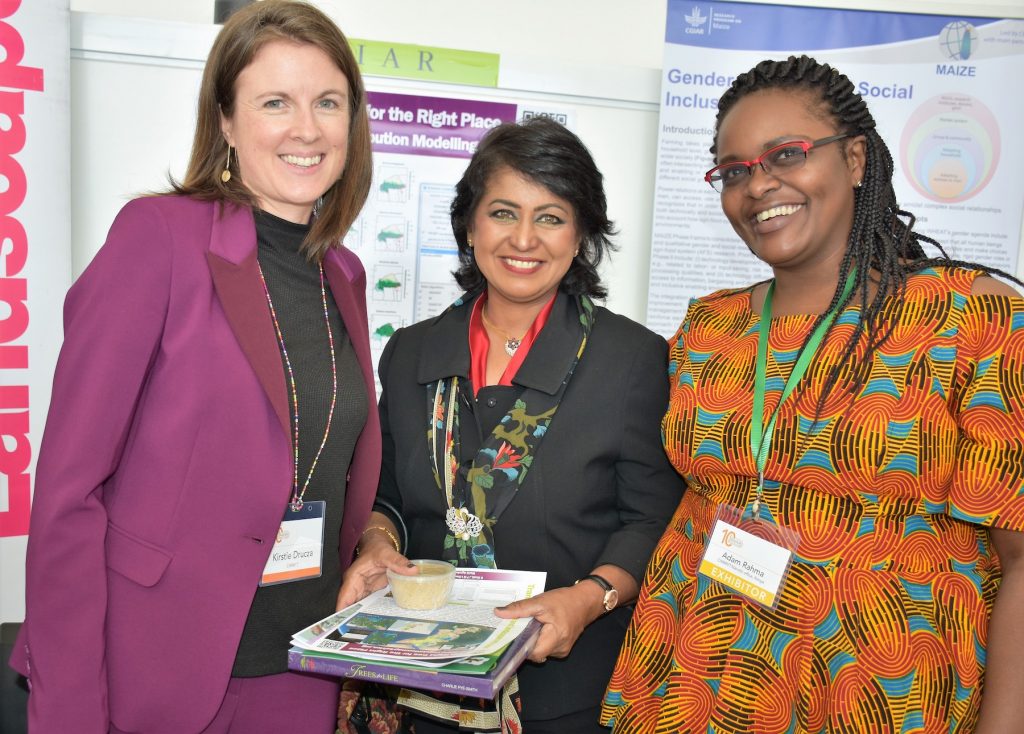 The International Maize and Wheat Improvement Center's (CIMMYT) gender team joined African Women in Agricultural Research and Development (AWARD) to celebrate its ten years of empowering women with essential skills and knowledge.
The AWARD program advocates for a more gender-responsive agricultural research ecosystem. This is key in driving a more sustainable and inclusive agricultural growth in Africa.
The tenth anniversary event took place in Nairobi on November 29, 2018. Rahma Adam, Gender and Development Scientist, and Kristie Drucza, Gender and Social Inclusion Researcher, showcased the work that CIMMYT's gender team has done on maize and wheat-based farming systems, not just in Africa, but globally.
"Our participation at AWARD's anniversary celebrations was not an end in itself, but rather relevant for other organizations within and outside the CGIAR system to learn from CIMMYT's gender strategic and inclusive research work and draw lessons from it," Adam said. "We especially appreciate the work done by AWARD, including the leadership trainings offered to promising young women at academic and research institutions, and at international organizations across Africa and beyond."
Several researchers at CIMMYT have participated in AWARD's initiatives, both getting mentorship or training and mentoring fellow scientists, thereby nurturing the next crop of researchers and leaders in agriculture.
"These courses are useful in helping one to strike a balance between being a good researcher and a good leader at the workplace and beyond," Adam said.
Drucza commented on the leadership training she participated in: "They provide opportunities for leaders (some of whom are heads of research institutes across Africa) to understand common leadership challenges women face, engage in thought-provoking conversations and create lasting networks, among other issues."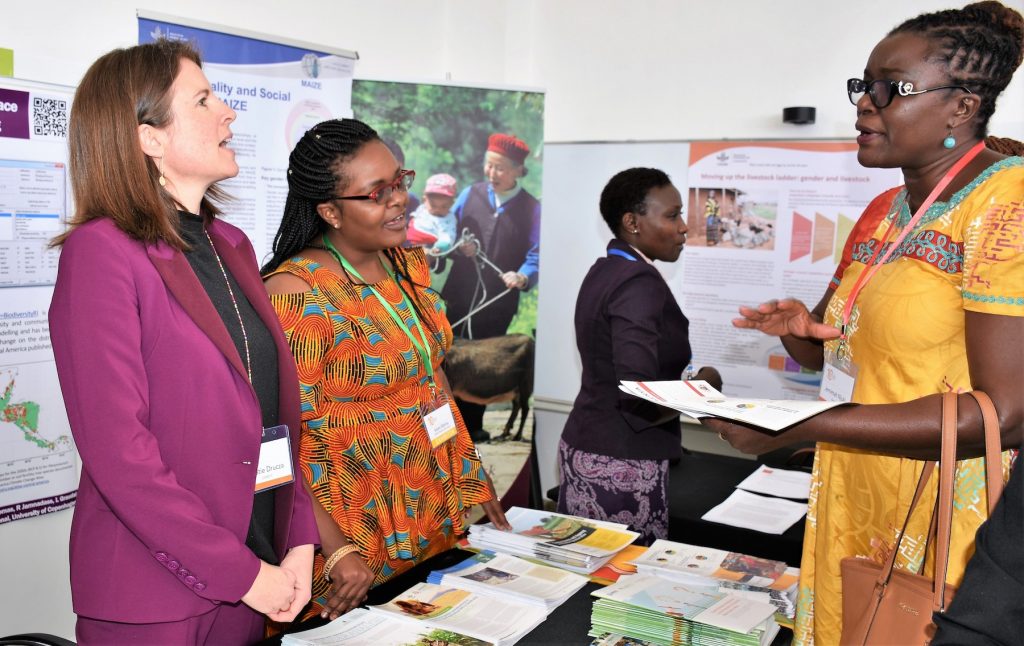 In 2018, Drucza, mentored a gender unit director at the Ethiopian Institute for Agricultural Research (EIAR). "As part of the AWARD program, my mentee attended a leadership development course as well as a scientific writing course. This improved her confidence and skills as a researcher and leader," Drucza said.
As a beneficiary of the AWARD mentorship program in 2014-2015, Pauline Muindi, a research associate at CIMMYT's gender unit, honed her communication and public speaking skills, which have proved useful for her work.
"These skills have enabled me to train several seed companies in eastern and southern Africa on the integration of gender in the seed value chains as well as gender integration in the workplace," she said. Her mentor was a previous AWARD fellow. The program also helped her set realistic yet attainable goals for her career growth. "At CIMMYT, I have an opportunity to learn and gain new experiences, while at the same time build sustainable networks that are important in my professional life."
The keynote speaker was Ameenah Gurib-Fakim, former president of Mauritius. "Women have a special power to be advocates for themselves and each other. We must become aware of that power and unleash it. Ultimately, it will be for we women to open the doors so that others may live and prosper," Gurib-Fakim concluded.