In August 2022, the arrival of a container ship at the port in Cotonou, Benin signaled a major milestone in a developing South-South business relationship that holds the potential to produce a massive change in agricultural practices and output in Benin and across West Africa.
The delivery of six-row seeder planters from India marks the initial fruit of a collaboration between Indian manufacturer Rohitkrishi Industries and Beninese machinery fabricator and distributor Techno Agro Industrie (TAI) that has been two years in the making.
Connecting partners in the Global South
A major area of focus for the Green Innovation Centers for the Agriculture and Food Sector (GIC) projects launched in 15 countries by Germany's Federal Ministry for Economic Cooperation and Development's special initiative One World No Hunger is fostering cooperation between nations in the Global South.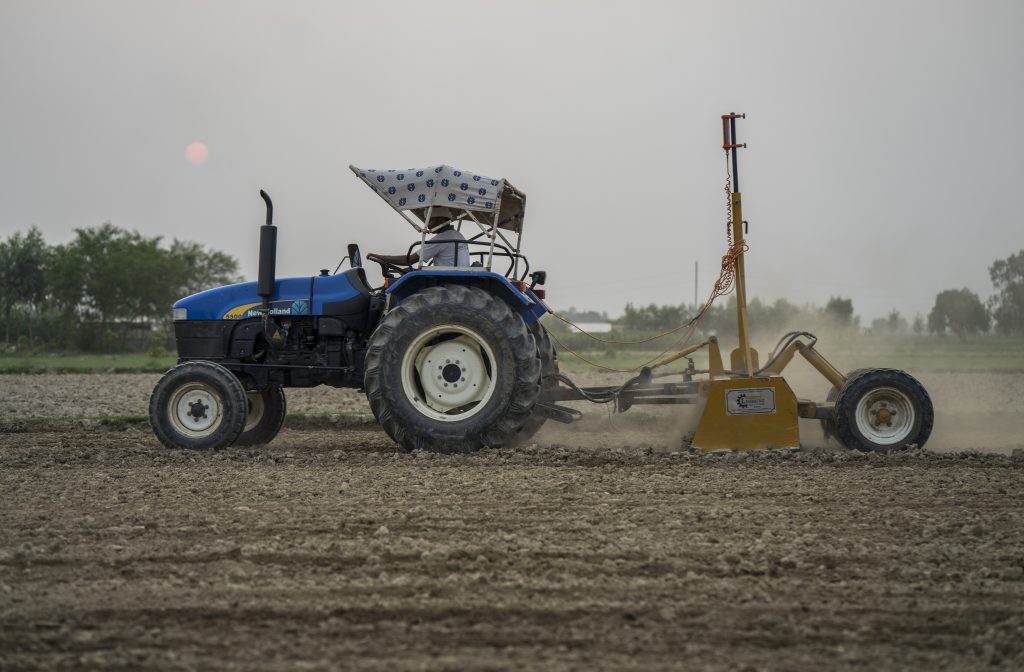 This story began through the partnership between the Green Innovation Centers for the Agriculture and Food Sector and The International Maize and Wheat Improvement Center (CIMMYT) to increase agricultural mechanization in 14 countries in Africa and 2 in Asia.
GIC in India has been working with Rohitkrishi to develop appropriate mechanization solutions for smallholding farmers in India since 2017.
Under this new cross-border goal, GIC India discussed with Rohitkrishi the opportunity to adapt machines to the agroecological and socio-economic systems of African countries where continued use of traditional farming methods was drastically limiting efficiency, productivity, and yield. Rohitkrishi assessed the need and pursued this opportunity for long-term business expansion.
Small machines for smallholders
Before connecting with farmers and manufacturers in Benin, Rohitkrishi was busy solving problems for smallholding farmers in India, where large manufacturers focus on agricultural machinery designed and produced to meet the needs of the bigger, commercial farms. Sameer Valdiya of GIC India and Sachin Kawade of Rohitkrishi put their heads together to develop a plan for producing machines that could make a difference—and then convince smallholding farmers to try them.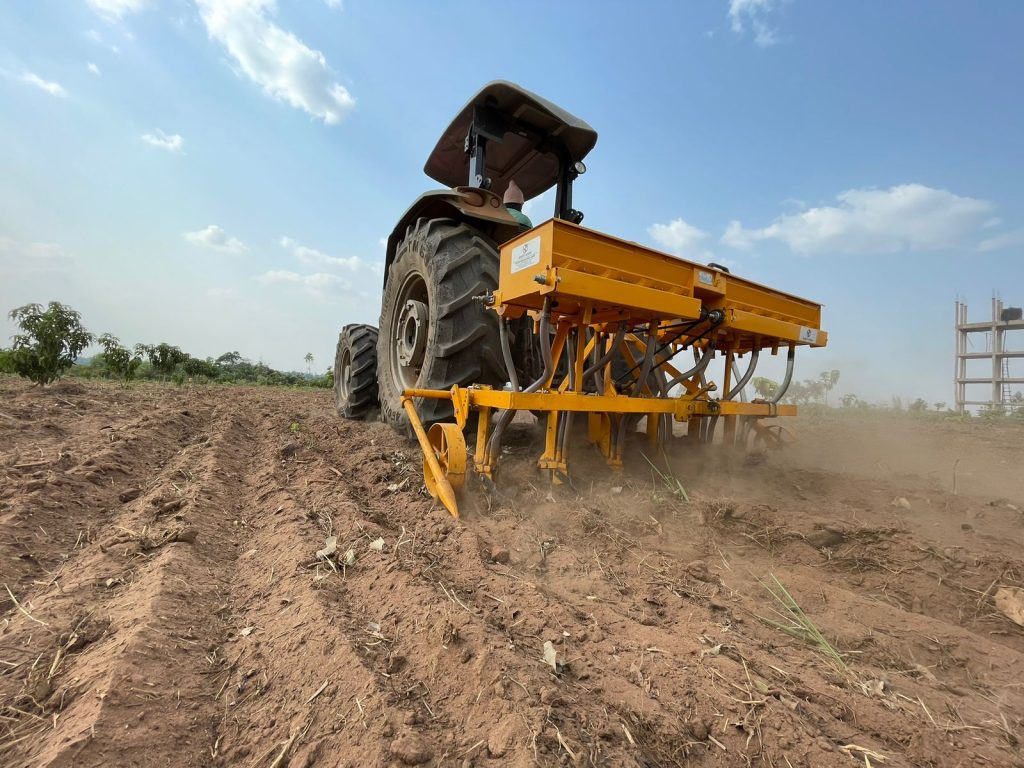 By adapting an existing machine and incorporating continuous feedback from farmers, they created a semi-automatic planter. This unique, co-creative process was accompanied by an equally important change in farmer mindset and behavior—from skepticism to the demonstrated impact and cost-benefit of the planter that was clear to each farmer.
These farmers were the first to adopt the technology and promoted it to their peers. Their feedback also drove continued improvements—a fertilizer applicator, new shaft and drive, safety features, night-lights and (perhaps most importantly) a multi-crop feature to make it useful for planting potatoes, ginger, and turmeric.
Today, Rohitkrishi has distributed 52 semi-automatic planters across India, and these machines are being used by up to 100 farmers each. Users are seeing a 17-20 percent increase in productivity, with an accompanying increase in income, and 30 percent of users are women.
The seeders are a roaring success, but Rohitkrishi is focused on continued improvement and expansion. As they continue to respond to adjustments needed by farmers, the company plans to sell 1000 semi-automatic planters per year by 2025. Reaching that goal will require both domestic and foreign sales.
Market opportunity meets technological need
Thanks to the active partnership of CIMMYT and Programme Centres d'Innovations Vertes pour le secteur agro-alimentaire (ProCIVA), TAI in Benin emerged as a promising early adopter of Rohitkrishi's planters outside India. Seeing a remarkable opportunity to establish a foothold that could open the entire West African market to their products, Rohitkrishi began the painstaking process of redesigning their machine for a new context.
This ambitious project faced numerous challenges–from language barriers, to the definition of roles amongst major players, to major COVID-19 and supply chain delays. The arrival of the seeders, however, is a major accomplishment. Now Rohitkrishi and TAI will begin working with government representatives and farmer-based organizations to ensure the equipment performs well on the ground and meets Benin's agroecological requirements.
Once final testing is completed in the coming months, Rohitkrishi's seeders will have the chance to demonstrate what a difference they can make for soy and rice production in Benin.
"When developing countries with similar contexts and challenges forge alliances and business connections to share their knowledge, expertise, and problem-solving skills with each other, this kind of direct South-South collaboration produces the most sustainable advances in agricultural production, food security, and job creation," said Rabe Yahaya, agricultural mechanization specialist at CIMMYT.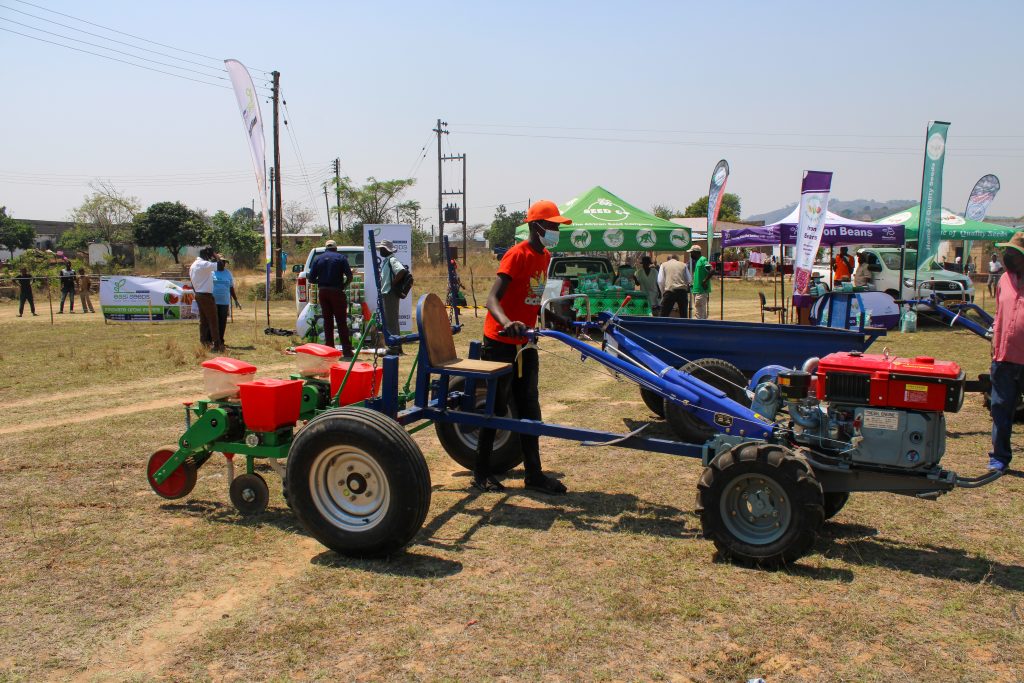 Meanwhile, CIMMYT is studying this pilot project to identify opportunities for reproducing and expanding its success. Through the Scaling Scan–a web-based, user-friendly tool to assess ten core ingredients necessary to scale-up any innovation–CIMMYT is helping Rohitkrishi and TAI set ambitious and reachable goals for scalability.
Most importantly, the Scaling Scan results will identify areas for course correction and help Rohitkrishi and its partners continue to be sensitive to farmer feedback and produce equipment better suited to needs on the ground.