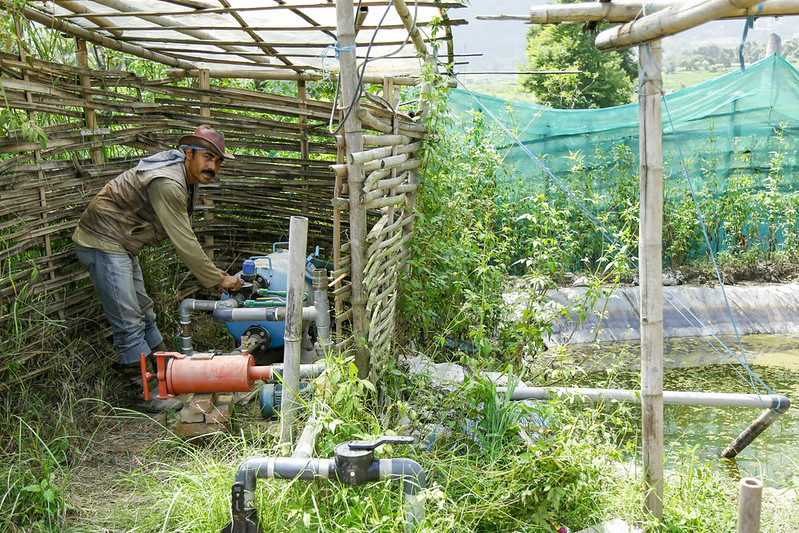 Taken together, digital monitoring and readily available data on the status of groundwater resources provide a critical foundation for sustainable irrigation development. While much is known about surface water resources and hydrological and meteorological linkages between the Terai, Mid-Hills and Himalaya regions of the country, Nepal currently lacks a comprehensive system for groundwater resource monitoring.
To respond to this crucial information gap, the International Maize and Wheat Improvement Center (CIMMYT) and International Water Management Institute (IWMI) are partnering with the Government of Nepal's Groundwater Resources Development Board to conduct a pilot which will develop and test a potential groundwater monitoring system with the goal of identifying an approach which can be gradually scaled out after project completion.
To this end, the project team organized an Inception and Consultation Workshop, which took place virtually on October 14, 2020. This was the first in a series under the Cereal Systems Initiative for South Asia (CSISA) Nepal COVID-19 and Resilience project, funded by the United States Agency for International Development (USAID) Nepal, which supports farmers and rural economies in their response to COVID-19 and addresses, among others, various issues and ways forward for sustainable irrigation development.
The session aimed to introduce the digital groundwater monitoring pilot to local stakeholders, identify monitoring objectives and information needs, facilitate multi-stakeholder and inter-ministerial dialogue, and generate feedback and endorsement of the project plan. Participants were from a wide range of backgrounds and disciplines, and included members of local and national authorities, research centers and universities.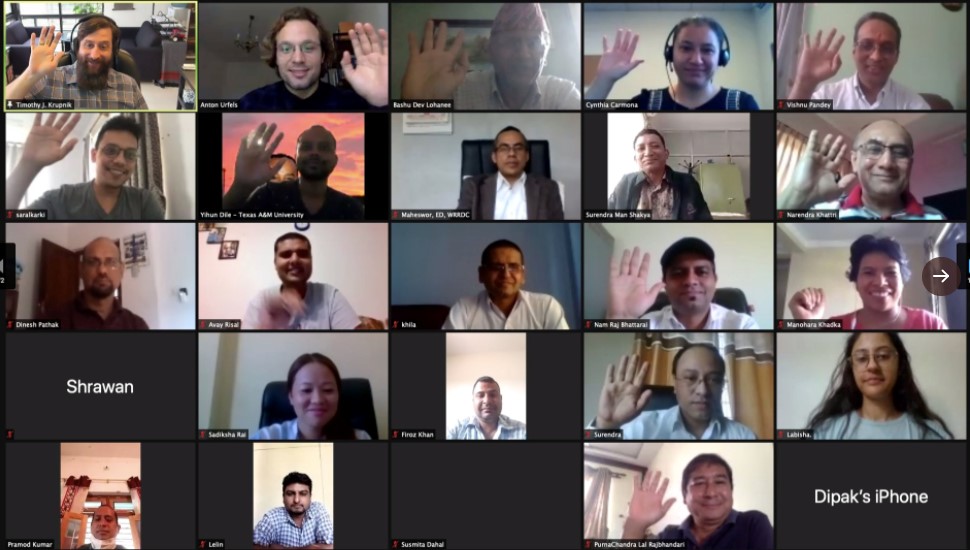 Madhukar Rajbhandari, director general of the Government of Nepal's Department of Water Resources and Irrigation, opened the event and during his address highlighted the importance of groundwater irrigation for Nepal's farming systems and livelihoods. He also captured the challenges which the country faces when developing groundwater irrigation, from polluted water resources through urbanization to lack of market access and the high maintenance costs of irrigation infrastructure. Rajbhandari noted that "agricultural and irrigation projects lack coordination" and expressed his hope that "through this pilot, the way is paved for a collaborative approach to develop practical groundwater solutions for farmers."
The session introduced participants to the project and its background, leading breakout sessions for two groups: the first containing local, state and national government representatives; the second comprising farmers, researchers and members of industry. Each group was asked to identify the groundwater monitoring objectives and information needs that they would have as different types of users, and to provide feedback and recommendations to improve the project work plan.
The feedback showed that while government representatives are largely interested in developing a better understanding of the groundwater development potential, researchers and farmers are more concerned with possible discharge and water quality. Monitoring frequency was also identified as useful for daily to monthly timescales.
The group discussion revealed participants' keen interest in consolidating and monitoring groundwater information, which highlights the importance of stakeholder engagement when developing pilots such as these, to ensure that when scaling is achieved, it caters to specific needs. Participants also expressed a strong interest in bringing the results of the project within the ambit of national policy, which would achieve the streamlining of data collection protocols for standardized, publicly accessible, data collection mechanisms.
"It is very encouraging to see such active participation and engagement from all the participants throughout the workshop," noted Timothy Krupnik, project leader and a senior scientist at CIMMYT. "We look forward to maintaining this momentum, to support Nepal's efforts in strengthening its capacity for sustainable irrigation."