Nepal, like other South Asian nations, faces significant environmental challenges, including climate change and air pollution. The impacts of climate change in Nepal are profound, with species moving to higher elevations, glaciers melting and an increase in extreme precipitation events. Despite only contributing a fraction of global greenhouse gas emissions, Nepal ranks fourth on the Global Climate Risk Index. This vulnerability is attributed to the country's unique geographical features, characterized by remarkable topographical variation spanning from 60 to 8,848 meters within just 190 kilometers from North to South. In addition to economic challenges and micro-climates, Nepal is highly susceptible to the consequences of climate change, particularly in the mid-and far-western hills and mountains.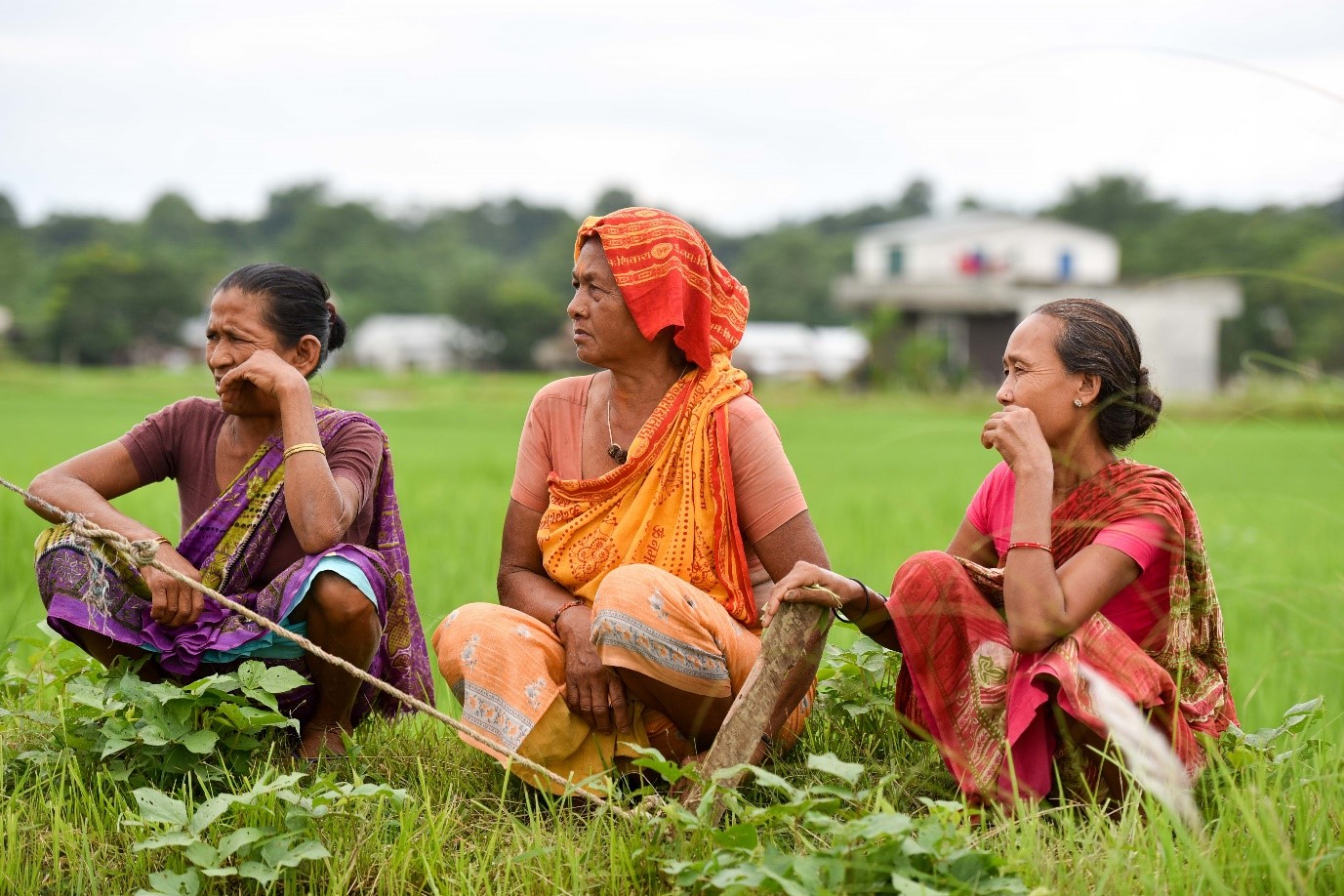 To tackle these challenges, Nepal has taken proactive measures by implementing various adaptation strategies. Key initiatives include the National Adaptation Program of Action (NAPA), National Adaptation Plan (NAP 2021-2050), Agriculture Development Strategy (ADS-2015-2035) and the Green, Resilient, & Inclusive Development (GRID) plan. These initiatives have played vital roles in building resilience. Nepal has also launched the Climate-Smart Village program at the local level in all seven provinces, offering grassroots training on carbon and energy efficiency, biodiversity conservation and water management practices. Another notable achievement is the 'The Himalayan Climate and Water Atlas,' which utilizes data from five major river basins and historical climate records to project future climate hazards and extreme events.
Furthermore, Nepal developed the National Climate Change Policy (NCCP) in 2019, prioritizing eight thematic areas including agricultural and food security. The Vulnerability and Risk Assessment Report by the Ministry of Environment (2021) has also examined vulnerability and risks in eight thematic areas and one cross-cutting area for the preparation and implementation of the National Adaptation Plan. This report not only assesses the various dimensions (exposure, sensitivity, adaptive capacity, and risk) of climate change impacts across multiple sectors but also offers a range of adaptation options to address the adverse effects.
To successfully implement and translate the NCCP into action, it is crucial to identify where and how to invest. By aligning with the Atlas of Climate Adaptation in South Asian Agriculture (ACASA), Nepal reaffirms its commitment to addressing the intersection of agriculture and the environment. By leveraging the Atlas, Nepal will expedite its efforts to mitigate the impacts of climate change on agriculture, with a comprehensive understanding of various dimensions of risks and vulnerability. The Atlas will provide a detailed breakdown of risks specific to different commodities, enabling the development of effective mitigation and adaptation solutions.
By complementing ongoing efforts to manage risks and enhance adaptation strategies, the Atlas will serve as a testament to Nepal's determination to strengthen its capacity to cope with climate change. It will make an invaluable contribution to climate change adaptation technologies, assisting government entities at all levels in formulating effective policy guidelines. By integrating research findings, indigenous knowledge, and cutting-edge technologies, the Nepal Agricultural Research Council (NARC) firmly believes that the Atlas represents another crucial step towards implementing a holistic approach to mitigate and adapt to the negative impacts of climate change on agriculture.
Piece by Dhruba Raj Bhattarai, executive director, Nepal Agricultural Research Council (NARC), Nepal