allocations
The main purpose of CIMMYT's germplasm development work is to provide improved, adapted and stress-tolerant varieties with particular benefit to resource-poor farmers.
Institutions (both public and private) may apply for permission to register and subsequently commercialize CIMMYT maize varieties in specific countries within the framework of the applicable laws, rules and regulations of those countries, harmonized regional seed laws, the Multilateral System of the Food and Agriculture Organization's International Treaty on Plant Genetic Resources for Food and Agriculture, the Standard Material Transfer Agreement (SMTA), CIMMYT and CGIAR guidelines and policies, and their CIMMYT maize licensing agreement.
Partners are encouraged to apply for licenses to commercialize CIMMYT maize hybrids following the procedures described in this document:
Acquisition and use of CIMMYT maize hybrids and OPVs for commercialization (PDF, English)
Adquisición y uso de híbridos y VPL de máiz del CIMMYT para comercialización (PDF, Spanish).
Applications to receive commercial licenses may be submitted via the CIMMYT Maize Licensing Portal.
The products featured in the product announcements linked below can also be found listed in CIMMYT's Maize Product Catalog.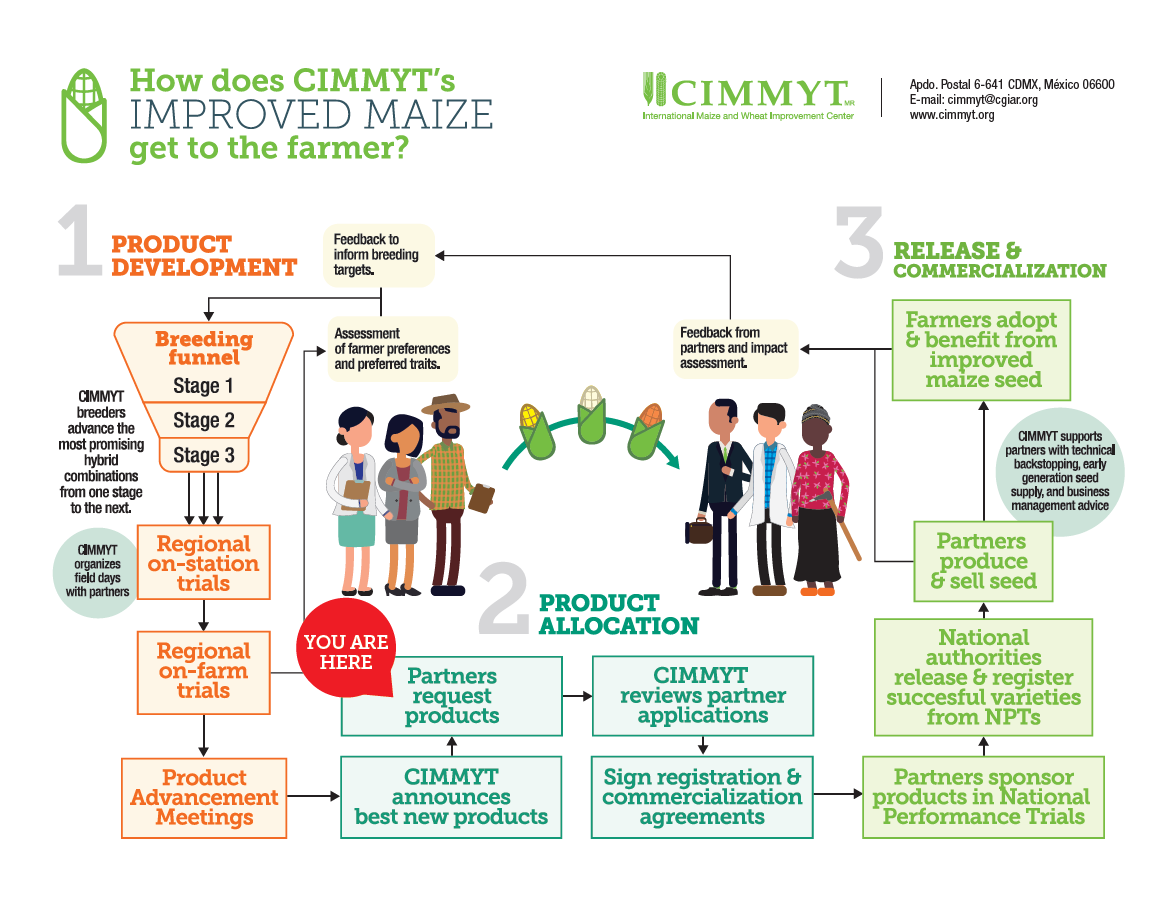 Innovations
CIMMYT is happy to announce seven new, improved tropical maize hybrids that are now available for uptake by public and private sector partners.