UQ licenses high-yield wheat variety
Australian farmers to benefit from CIMMYT high-yielding, white-grained wheat.
Home

>

News

>

UQ licenses high-yield wheat variety
Related stories
For hundreds of international agricultural development experts, an annual gathering in northern Mexico provides a vital platform for sharing and debating the latest wheat breeding news and research.
Winners of the Jeanie Borlaug Laube Women in Triticum (WIT) Early Career Award joined an on-going wheat research training course organized by CIMMYT.
Nutrition, health and food security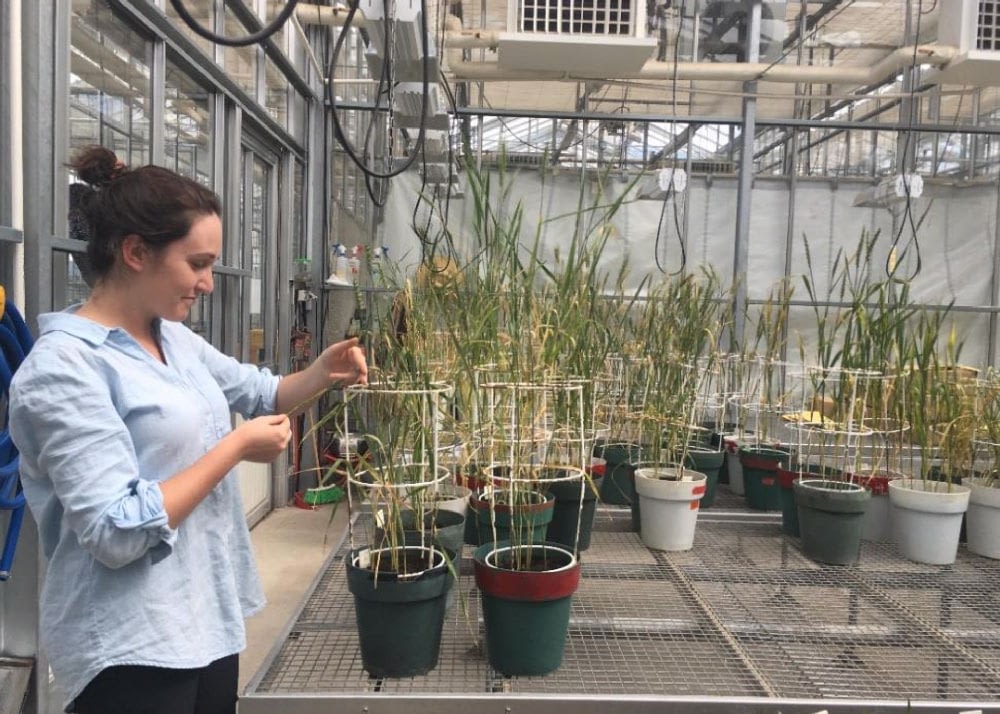 Tamaya Peressini's project aimed to evaluate adult plant resistance to tan spot in wheat.