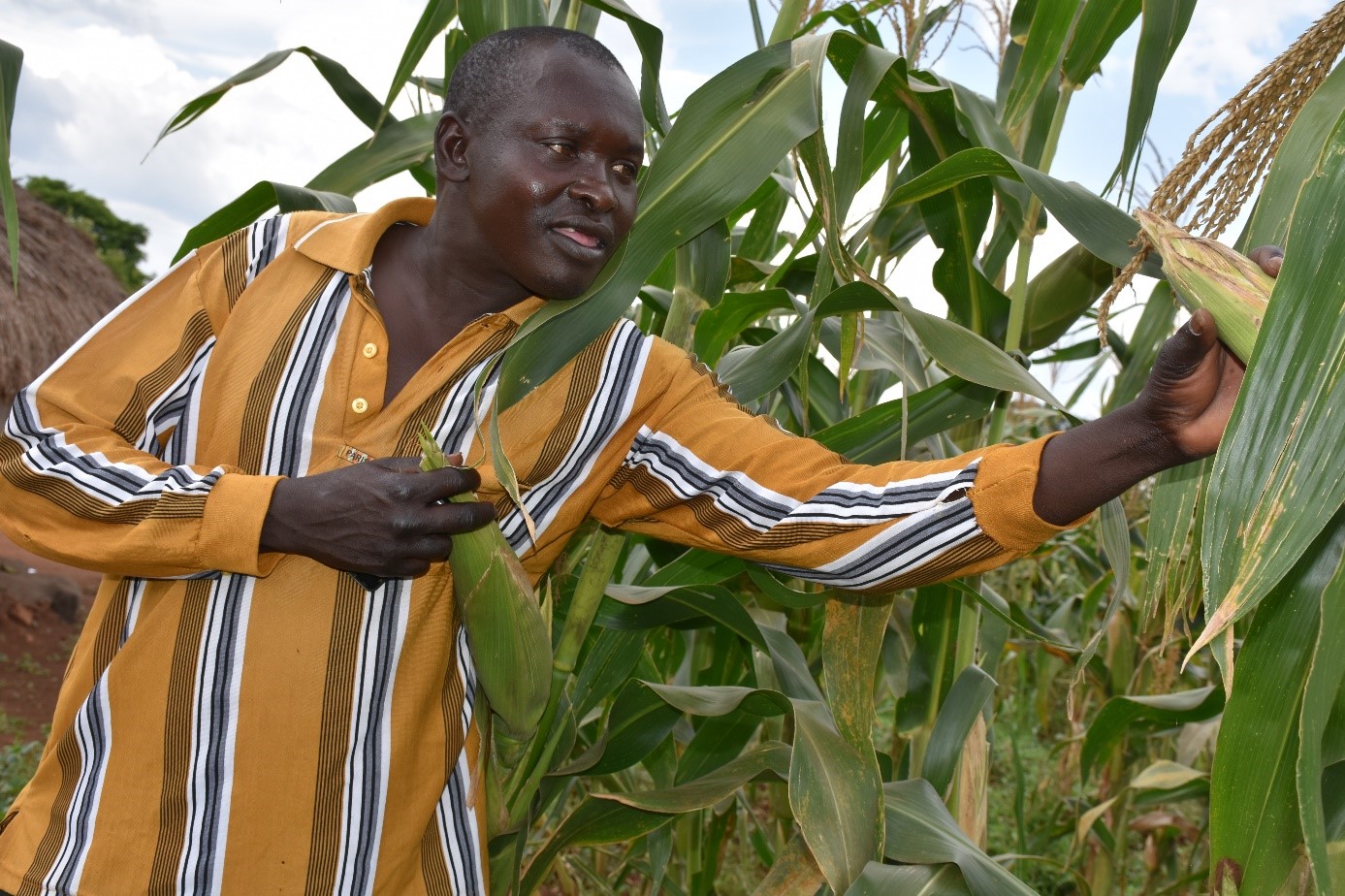 LIRA, Uganda (CIMMYT) – Sam Olum started commercial maize farming three years ago in Lira District, situated approximately 340 km north of Uganda's capital, Kampala.
As an out-grower, Olum owns and manages 25 acres of land, which he has been planting with hybrid maize for sale to seed companies. He was able to earn more profit using hybrid varieties, which yield more, and put this money into his microfinance business – Aninolal Investment Ltd.
A large number of seed companies in Africa use out-growers, also known as contract farmers, who ensure there will be supply for the companies' agricultural products. Out-growers produce seed on their own land under contract with the seed company, and are guaranteed purchase of the produce.
Olum first came across hybrid maize two years ago when his uncle Gilbert Owuor introduced him to Otis Garden Seed Company that produces and markets improved drought tolerant varieties WE2114, WE2115, UH5051 and Longe 7H. Olum decided to invest his entire 25 acres of land on WE2115, and hasn't looked back since.
"I have faithfully planted this variety for two years since it got into the market and the amount of yield I harvest each season is worth the money put into this work," said Olum. Every season he planted WE2115 his farm was filled with at minimum 350 bags of 120 kg each.
His biggest praise for this variety is that it matures fast, the cobs are big and it is high yielding. In addition, given that Otis Garden Company provides Olum with a ready market for his produce, he is guaranteed a stable income that has transformed him into a successful businessman.
Returns from the WE2115 yield have enabled Olum to bolster his microfinance business that is now worth UGX 200 million (approximately $55,000).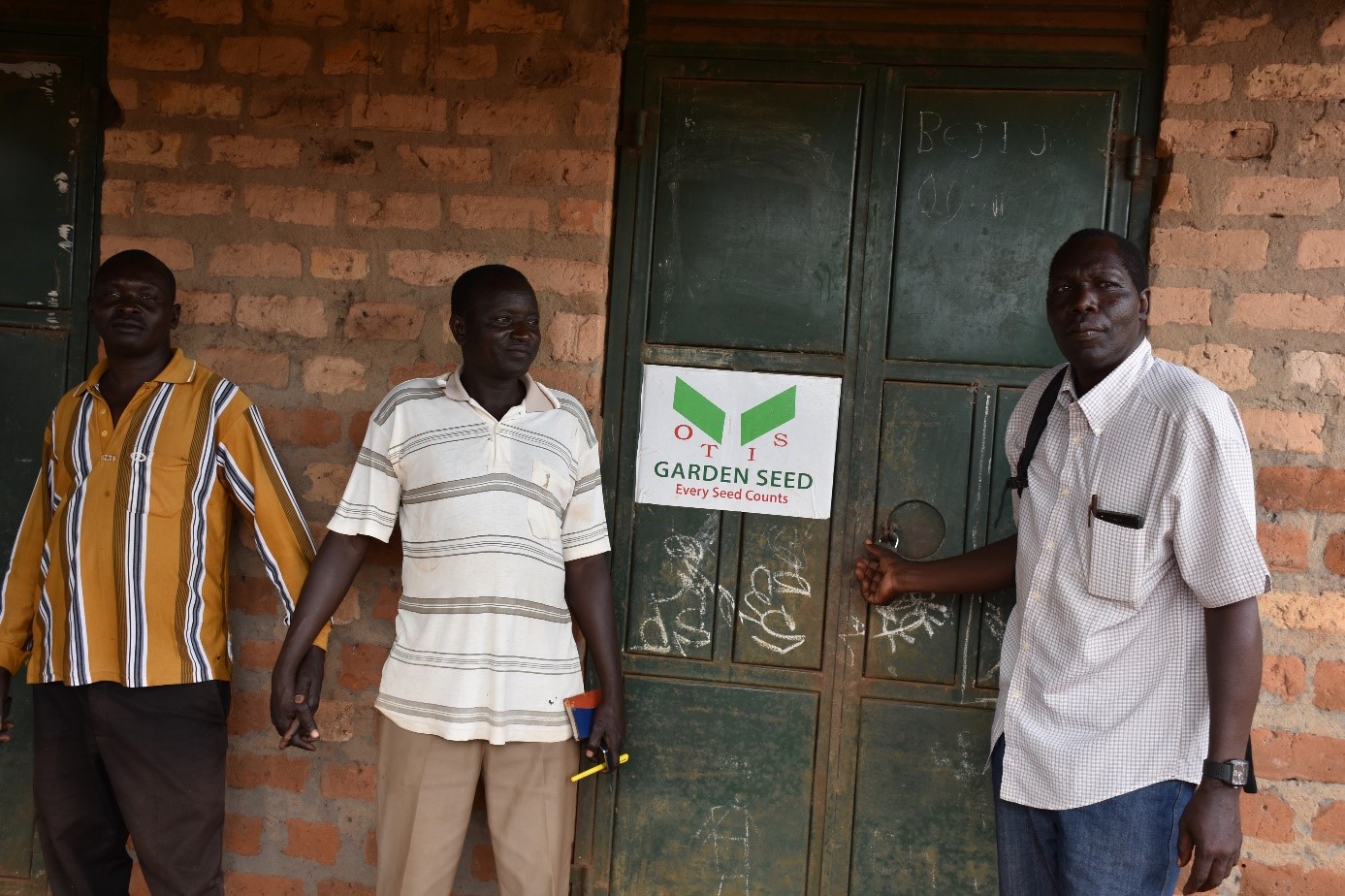 "The profits from this variety have made a very big difference in my business," Olum said. He has expanded his clientele beyond his hometown and now reaches farmers from other districts. "At the moment we loan out between 50 and 80 million shillings ($ 14,000 and 22,000) to about 200 farmers in Amolatar, Dokolo, Lira, Masindi and Oyam," added Olum.
The interest of eight percent he charges on the loans is quite affordable for many farmers compared to the interest rates charged by other financial institutions that range from 12 to 15 percent. Besides supporting farmers, Olum has created job opportunities for 15 people employed full time at his company.
WE2115 along with 15 other improved drought tolerant varieties are reaching smallholders in Uganda through seed companies with access to breeding resources to produce these high yielding varieties. This has been made possible through close collaboration with the International Maize and Wheat Improvement Center (CIMMYT), the African Agricultural Technology Foundation (AATF) and the National Agricultural Research Organisation (NARO).
WE2115 and other similar varieties are marketed under the brand name DroughtTEGO, currently grown in four other countries in Africa (Kenya, Mozambique, South Africa and Tanzania). In 2016, Uganda's national variety release committee approved the release of an additional four DroughtTEGO varieties: WE1101, WE3103, WE3106 and WE3109, expected to get into the market by 2018.