In wheat systems throughout South Asia, the gender myth that "wheat is a man's crop" is still pervasive. To debunk this myth, the International Maize and Wheat Improvement Center (CIMMYT) is combatting stereotypical norms of women in agriculture through GENNOVATE, a project carried out by 11 CGIAR Research Programs. Led by CIMMYT, this global comparative research initiative strives to address the questions of how gender norms influence men, women and youth to adopt innovative practices and technologies in agriculture and natural resource management.
Surprisingly, there was little knowledge and little literature on the intersection of wheat farming and gender before 2013. What was peculiar about the narrative of women wheat farmers in South Asia was that they were described — by rural advisory services, research organizations and even farmers themselves — as if they had never set foot in a field. On the ground, however, the local reality has long been different. Women, typically from particular castes and income groups, are involved in field operations.
South Asia is experiencing a rise in innovative undertakings by women in agriculture. This change, fueled by strong male outmigration in some locations, has been promoted by equality narratives created through social and women's movements, NGOs and education. They have all contributed to strengthen women's desire to have a voice in decision-making. "The face of agriculture in South Asia, particularly wheat farming, is feminizing," says Cathy Rozel Farnworth. She is a social inclusion, gender and agriculture expert working with CIMMYT's Gender Research Unit to analyze interactions between changing gender norms and agricultural innovation.
This shift was one of the findings in a series of comparative studies conducted through GENNOVATE in three research hotspots in South Asia: Bangladesh, India and Nepal. Farnworth and co-authors from the region, CIMMYT and Glasgow Caledonian University analyzed the similarities and distinctions in each country.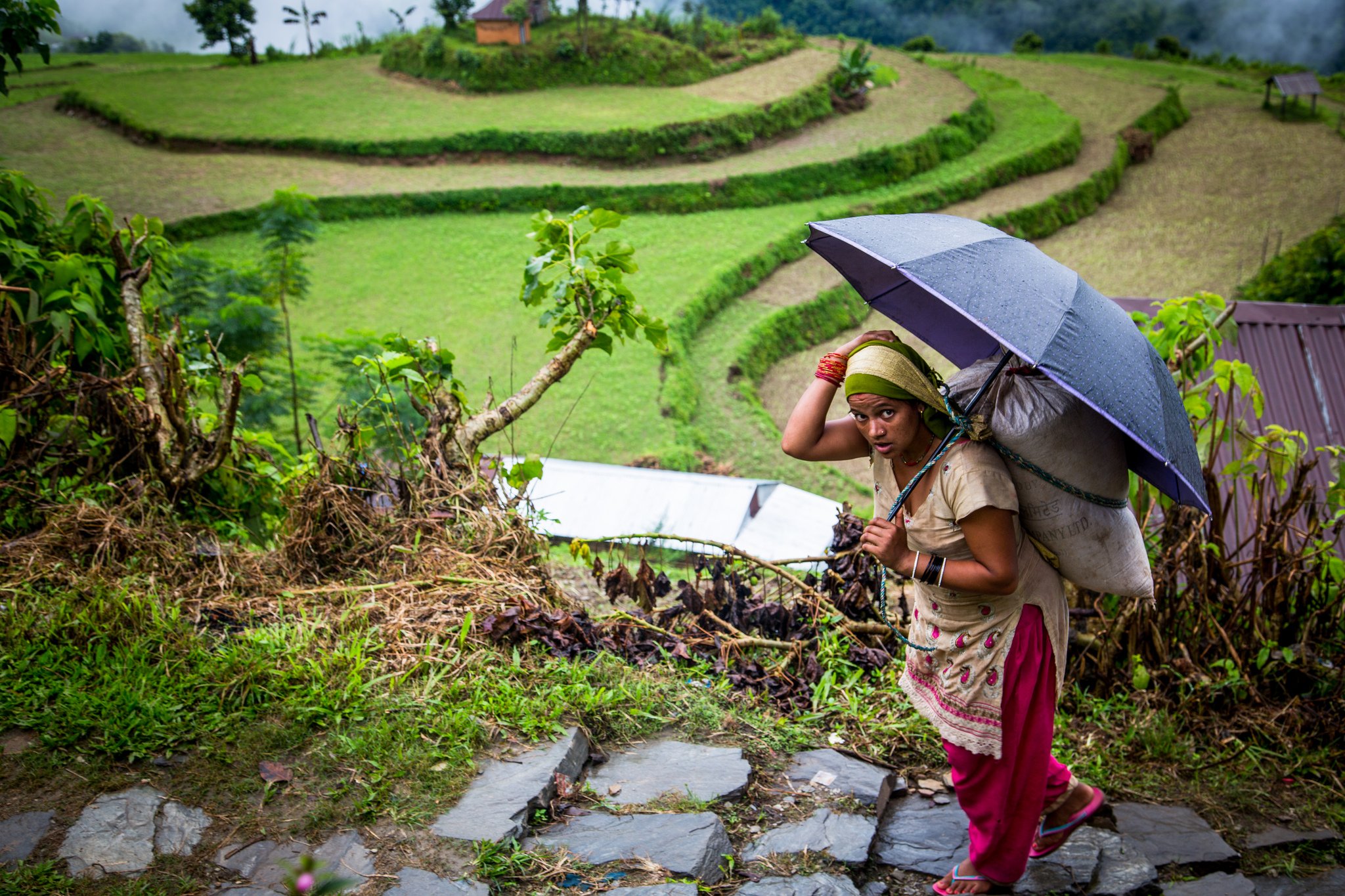 Shifting rules
In Nepal, women are traditionally seen as destitute and far from equals in the farming community. However, migration of men to urban areas and to other countries has given way to more opportunities in agriculture for women in rural communities. "This translates to a fundamental change in the social structure of communities and the roles of men and women, due to the absence of men," says Farnworth. Women in the community are increasingly taking on the challenging managerial roles that men once occupied. While women in Nepal support themselves and their families, they rarely have institutional support from rural advisory services, for example, training on new wheat technologies. On occasion, support comes from individual male extension workers, and women report that NGOs have been critical to building their sense of empowerment and entitlement. Learning networks between women farmers are also important. Overall, the gender myth that "wheat is a man's crop" is shifting in Nepal, but extension services, researchers, the private sector and others need to catch up quickly with this new reality to help provide women with adequate support.
Wheat is also increasingly becoming a women's crop in India, despite limited institutional support and neglect. In some locations, women are responding to male outmigration not only by increasing their work in the field, but also taking key decisions, for example on hiring labor and machinery. Some women are also driving machinery themselves. In other locations, women, though not involved in fieldwork, are trying to strengthen their participation in decision-making around wheat technologies. They have an understandable interest in what happens on the farm and in how investments will impact family income. Overall, the GENNOVATE data shows that, "Women are limited by, working with and increasingly renegotiating gender and caste identities," says Farnworth.
In Bangladesh, a women-only agricultural organization dominated by the Santal indigenous community is strongly innovating in wheat. Interestingly, the organization is drawing in and supporting low-income Muslim women innovators as well. This case study is particularly valuable in relation to achieving Sustainable Development Goals because it shows that even though Santal women are truly "left behind" in Bangladesh, very small institutional modifications have enabled them to take charge of the organization and inspire a whole community.
Taking decisions and innovating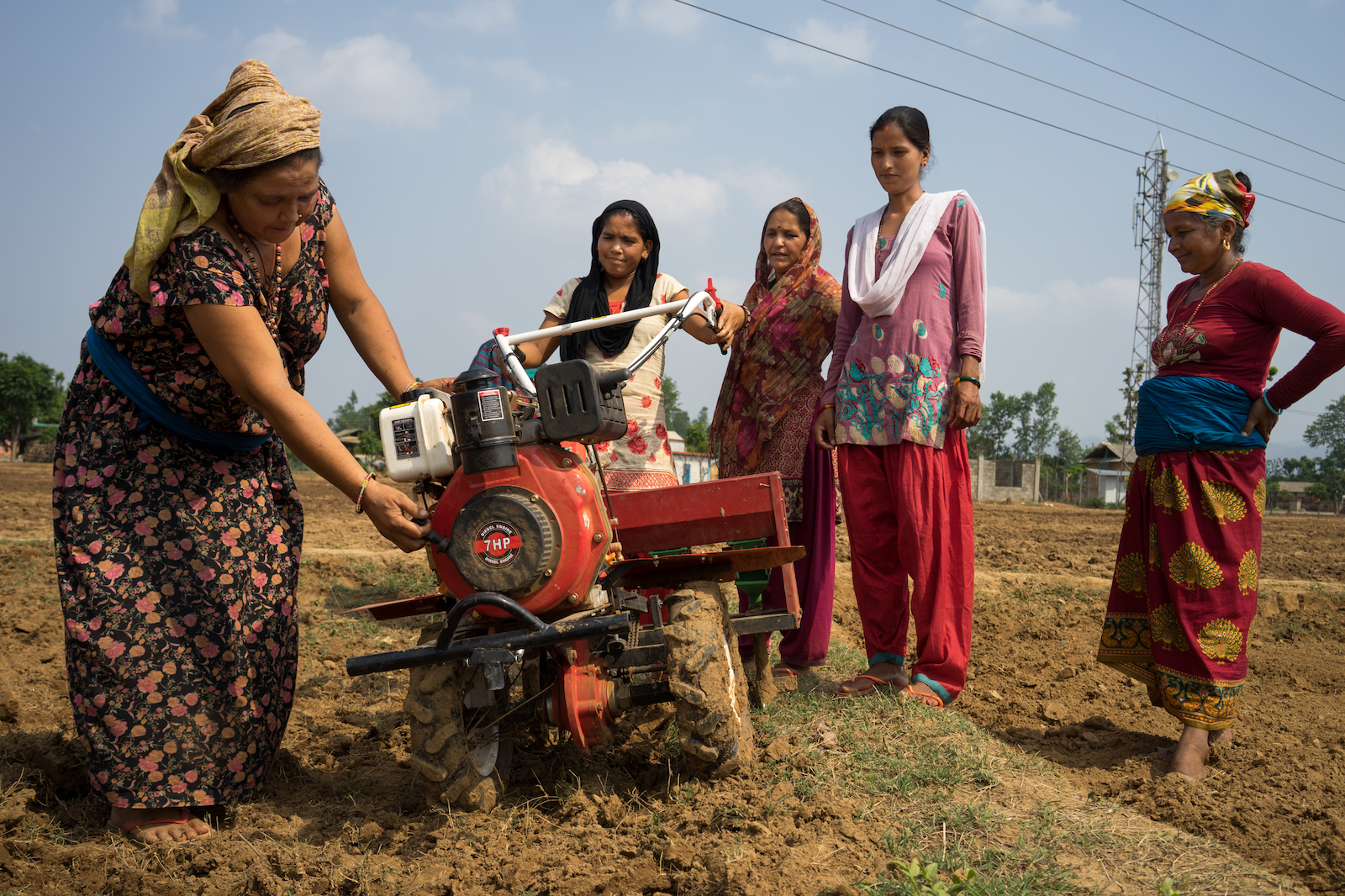 The driving force surrounding these cases in South Asia is the gender equality narrative. The narrative is not driven by men or external partners; rather, it is being transformed by women from within. Women have been long working in the fields; they have always been part of the wheat story. Now many women are demonstrably taking more decisions about wheat, giving them more control over their own lives and households.
GENNOVATE researchers are now looking for ways to work with women themselves, with their partners, with rural advisory sectors, the private sector, community leaders and others to address the demand for technological advances to improve their wheat harvest, including machinery. The starting point is that women need to be seen as capable farmers. Partners need to get on board and start working the new realities of "who does what," "who decides" and "who benefits," rather than continue subscribing to old myths. Rural women farmers have critical interests in wheat, whether they farm in the field or not. Women want and are seeking inclusion. Women are collectively expressing, "We have the right to be interested, and participate in innovating around wheat," Farnworth states.
The comparative studies are available for download:
CHALLENGING GENDER MYTHS: Promoting inclusive wheat and maize research for development in Nepal
LEAVING NO ONE BEHIND: Supporting women, poor people, and indigenous people in wheat-maize innovations in Bangladesh
STRENGTHENING WOMEN IN WHEAT FARMING IN INDIA: Old challenges, new realities, new opportunities
Cathy Rozel Farnworth is a social inclusion, gender and agriculture expert. She holds a PhD in Rural Development Studies from the Swedish University of Agricultural Sciences and an MA in Gender Analysis. Farnworth collaborates with CIMMYT on the CGIAR GENNOVATE global research project, among others. Farnworth trained and mentored the Ethiopian GENNOVATE research teams and has also supported CIMMYT's gender research under the CGIAR research program on Climate Change, Agriculture and Food Security (CCAFS).