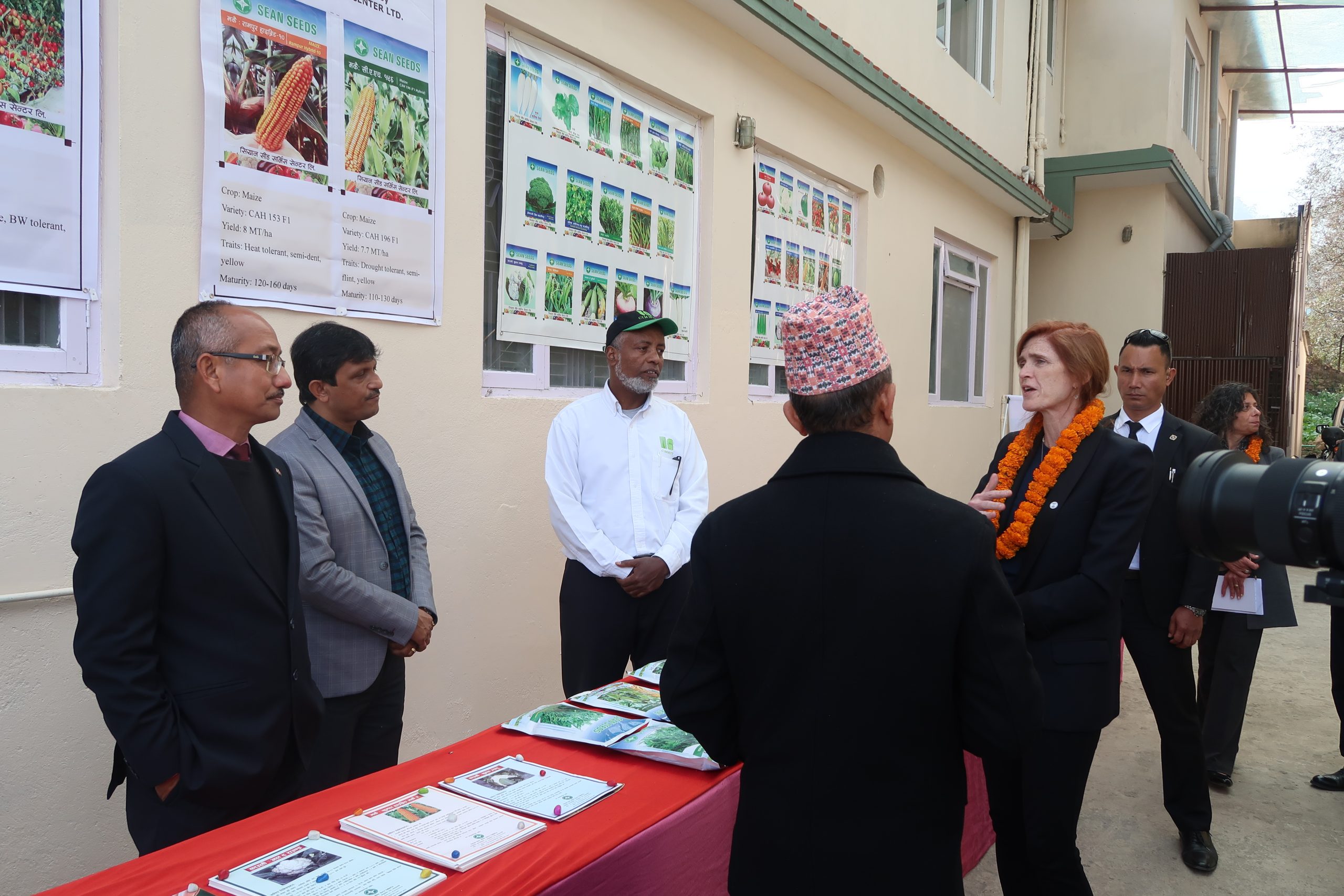 On February 7, Samantha Power, Administrator for the United States Agency for International Development (USAID), visited SEAN Seed Service Centre (SSSC) in Thankot, Nepal. Her time at the seed company — which is supported by the Nepal Seed and Fertilizer (NSAF) project — provided an opportunity to learn more about how private sector support for agribusiness can help accelerate Nepal's agricultural transformation.
The event began with a tour of the company's facilities and seed lab, where Power met with breeders and employees responsible for sorting and grading seeds. Other stops on the visit included meetings with SSSC management and researchers from the International Maize and Wheat Improvement Center (CIMMYT), who explained the important role the private sector plays in the country's seed sector, from the development of climate stress tolerant varieties to facilitating seed access and distribution.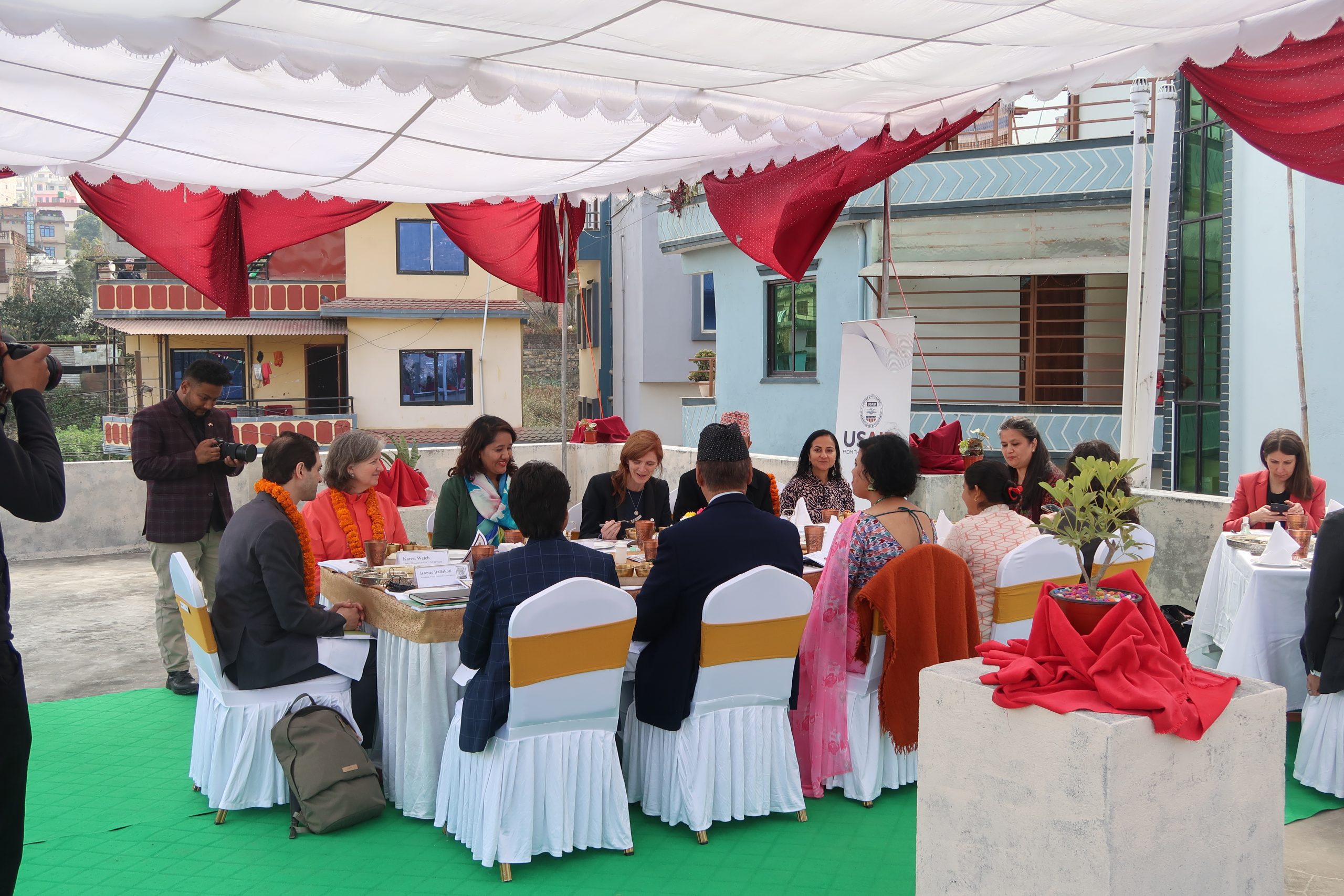 Later in the day, Power participated in a round table discussion with agribusiness entrepreneurs from seed and agricultural production companies, fertilizer manufacturers and distributors, and farmers cooperatives to better understand the key challenges and opportunities in fostering agricultural transformation in Nepal. The talks focused on the need for reforms on seed and fertilizer markets and elimination of market distorting policies such as unplanned subsidies, as well as the need to facilitate access to finance to boost investments and insurance to manage risks.
Key recommendations from participants included increased use of technologies — such as improved seeds, machineries, improved soil fertility management and digital tools — as well as the creation of a more enabling environment for attracting private sector investment and increasing agricultural participation among youth and disadvantaged communities in Nepal. The private sector plays a critical role in bolstering national food security, increasing economic growth, and creating transformative change in the country's agricultural sector so it can be more commercial, competitive, and inclusive. Participants provided suggestions on how the Government of Nepal could further support the sector, allowing agribusinesses to develop and grow in order to cater to the needs of smallholder farmers and consumers.
CIMMYTs Nepal Seed and Fertilizer (NSAF) project is funded by the United States Agency for International Development (USAID). It aims to develop competitive and vibrant seed and integrated soil fertility management (IFSM) systems for inclusive and sustainable growth in agricultural productivity, business development, and income generation in Nepal.