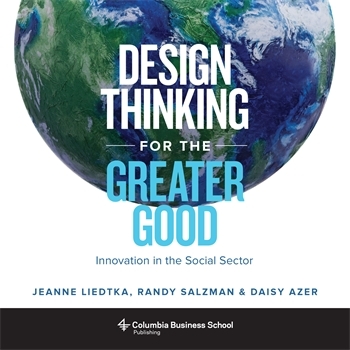 MEXICO CITY (CIMMYT) – A new book from Columbia University Press offers social sector organizations a how-to guide on applying new and creative methods to solve complex problems.
Design Thinking for the Greater Good tells 10 stories of the struggles and successes of organizations from across the world working in industries from healthcare to agriculture that have applied design thinking, a human-centered approach to problem solving, in order to truly understand the problems they wanted to solve, generate testable ideas and develop solutions for vulnerable groups who actually adopted them.
"Our path into the world of design thinking came originally through the for-profit world," says Jeanne Liedtka, a professor at the University of Virginia Darden School of Business and co-author of the book, during her online course offered through Coursera. "For almost a decade now, we've been studying design thinking as a methodology for improving business innovation and growth and examining its successful use in global corporations like IBM, Toyota and 3M."
According to Liedtka, design methods are even more powerful in the social sector, since these organizations have to frequently navigate complex bureaucracies, work with limited resources and juggle a large range of stakeholder expectations, among other challenges.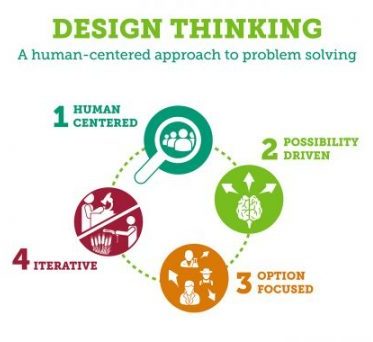 One of the 10 stories in the book shows how the Sustainable Modernization of Traditional Agriculture program (MasAgro), a joint project from the International Maize and Wheat Improvement Center (CIMMYT) and Mexico's Agriculture Department (SAGARPA), was able to launch a solution into practice through prototyping and testing that helped smallholder farmers in Mexico adopt new sustainable agriculture methods.
MasAgro is also cited as a textbook example of how to develop new practices and technologies by building on traditional knowledge through innovation networks, or "hubs," which are able to "cut through communication barriers, allowing MasAgro and the farmers to combine the old and the new into best practices that serve local farmers and communities," according to the authors.
The authors conclude that MasAgro made innovation safe by relying on respected community leaders and innovation networks that develop, test and adapt agricultural methods and innovations that visibly outperform alternative agricultural practices.
"MasAgro has been acknowledged as an innovation in the social sector by design thinking experts because risk averse smallholder farmers in Mexico, whose annual income depends on one agricultural cycle determined by nature, have embraced new sustainable farming practices to improve their livelihoods," said Bram Govaerts, CIMMYT's regional representative for the Americas.
Purchase Design Thinking for the Greater Good at Columbia University Press here and check out Jeanne Liedtka's online course here.
MasAgro is a research for rural development project that promotes the sustainable intensification of maize and wheat production in Mexico, supported by SAGARPA and CIMMYT. Learn more about the project here.