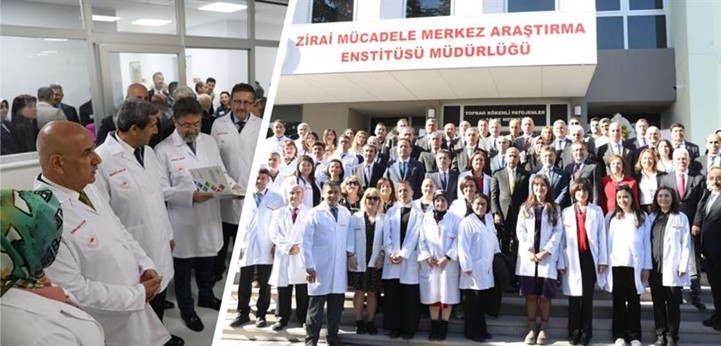 Soil-borne pathogens (SBP) are a serious threat to Turkey's food security, especially as climate extremes (temperature, precipitations) become more commonplace. SBP are an array of specific adverse effects, such as root rot, wilt, yellowing, and dwarfing caused by fungi, bacteria, viruses, and nematodes. These pathogens can cause 50-75% yield loss in crops.
On May 2, 2023, the International Maize and Wheat Improvement Center (CIMMYT) Country Representative in Turkey, Abdelfattah Dababat, joined the inauguration ceremony of the International Soil-Borne Pathogens Research & Development Center (ISBPRDC).
Vahit Kirişci, Turkish Minister of Agriculture and Forestry, inaugurated the Center, which is the first of its kind in the Central West Asia and North Africa (CWANA) region dedicated to advancing research on SBPs and developing innovative solutions to control and prevent their spread.
The opening ceremony took place at the Directorate of Plant Protection Central Institute working under the General Directorate of Agricultural Research and Policies (TAGEM), and it was attended by deputy ministers, TAGEM's DG, and high-level officials of the Ministry of Agriculture and Forestry.
Serving under the auspices of the General Directorate of Agricultural Research and Policies (TAGEM), part of the Turkish Minister of Agriculture and Forestry, the ISBPRDC will meet international standards for sanitary conditions.
CGIAR and TAGEM mutually supported the SBP CIMMYT Turkey program by establishing and funding the ISBPRDC.
Bringing partners together
CIMMYT is signing a collaboration agreement with the ISBPRDC to facilitate knowledge exchange and technology transfer between the two institutions, which will support joint research and development activities aimed at improving crop health and productivity.
"The most effective way forward to battle against threats to food security is through cooperation," said Dababat. "This collaboration is a great opportunity for Turkey's seed industry to maintain its competitive advantage in foreign markets."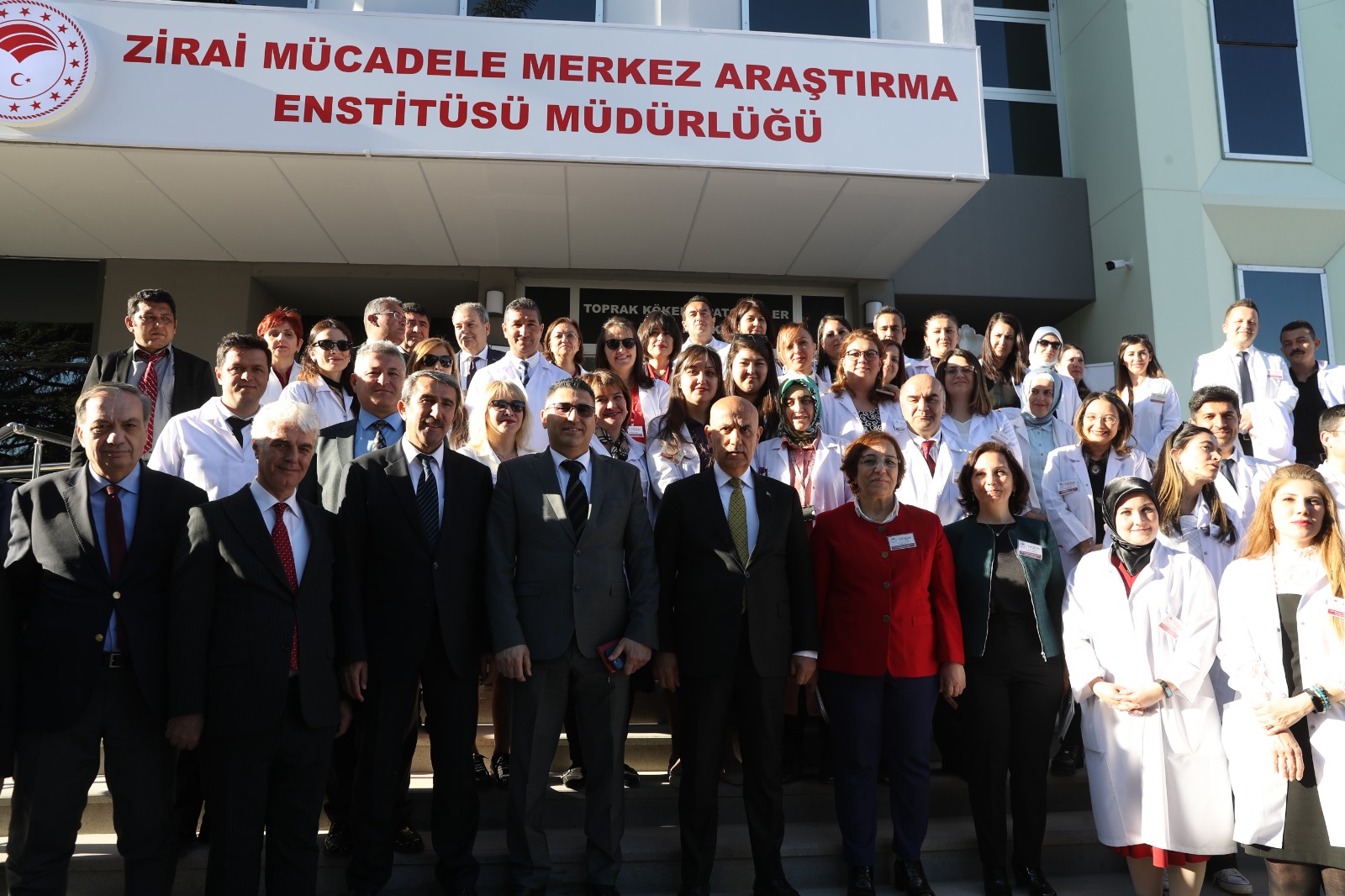 Thirty-five scientists and technicians will work at the ISBPRDC and the institute will act as an umbrella for all SBP research in Turkey. Bahri Dağdaş International Agricultural Research Institute (BDIARI), the Transitional Zone Agricultural Research Institute (TZARI), and the Plant Protection Central Research Institute (PPCRI) with offices in Konya, Eskisehir, and Ankara, respectively, will support the ISBPRDC center and collaborate with the SBP program at CIMMYT to deliver high-yielding wheat germplasm that is resistant to SBP.
Among new programs at the center are the development of a robust surveillance system to track pathogens, a genebank for germplasm, and screening facilities for resistance against SBP.