CIMMYT scientists, researchers and subject experts participated in the Zimbabwe Agricultural Show (ZAS) from August 28–September 2 in Harare, Zimbabwe. The 113th edition ran under the theme "Sustained Growth. Adaptation. Productivity. Linkages."
"CIMMYT has a long history of working with local partners in Zimbabwe. Together with these partners, we work to improve the livelihoods and resilience of smallholder farmers, through innovations we develop like stress resilient maize or wheat varieties, together with conservation agriculture technologies," said Mainassara Zaman-Allah, CIMMYT Zimbabwe country representative.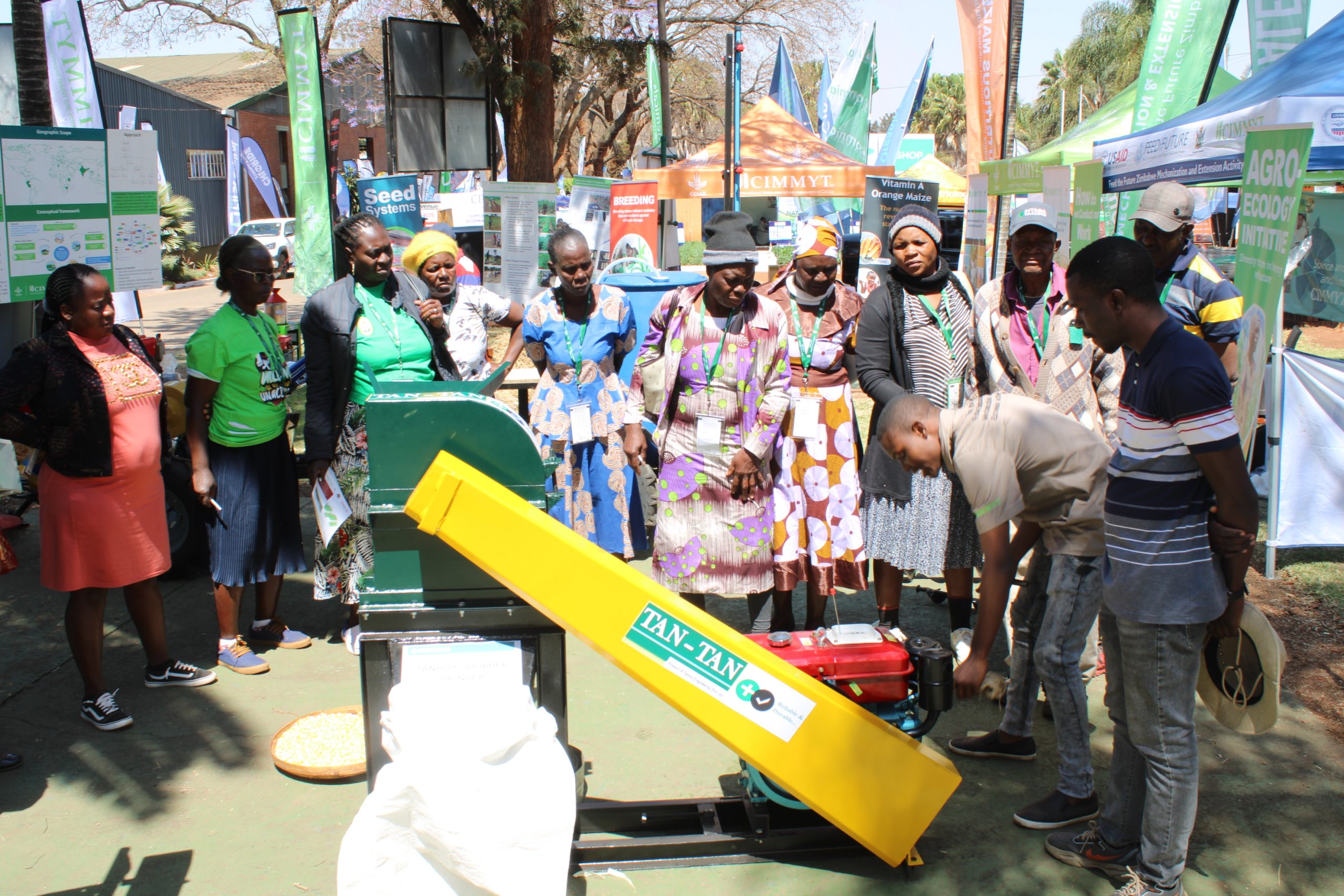 With an average of 200 visitors per day at CIMMYT's stand, stemming from small-scale farmers, government representatives, seed companies, university personnel, NGOs and media among others, this platform continues to pave the way for synergies, learning and networking. Beyond raising awareness on the progressive work being done, CIMMYT used this opportunity to interact with local seed companies (SEEDCo, Agriseeds, K2, among others) and get valuable feedback from farmers, including those involved in the maize regional on-farm variety evaluation.
The place to be for agricultural development in Zimbabwe
The Zimbabwe Agricultural Show, organized by the Zimbabwe Agricultural Society, is a dynamic event that serves as the premier platform for the facilitation and promotion of agricultural development in Zimbabwe. With over 550 commercial exhibitors, 700 farmers, 200 micro enterprises, the show presents a unique business opportunity for national and regional organizations.
The event provides a platform to showcase brands, market services, and engage in various business discussions targeting important sectors. The show is capped by the Annual National Agribusiness Conference.
Advancing innovation in Zimbabwe
The Zimbabwe Agricultural Show served as an ideal platform for CIMMYT to share its research findings, exchange knowledge and foster collaborations with farmers, policymakers and other stakeholders in the agriculture sector.
CIMMYT staff provided information regarding its ongoing initiatives and the transformative potential of innovations. We encouraged participants, partners and value chain players to visit the CIMMYT booth to engage with researchers, explore our latest research and discuss innovative agricultural practices.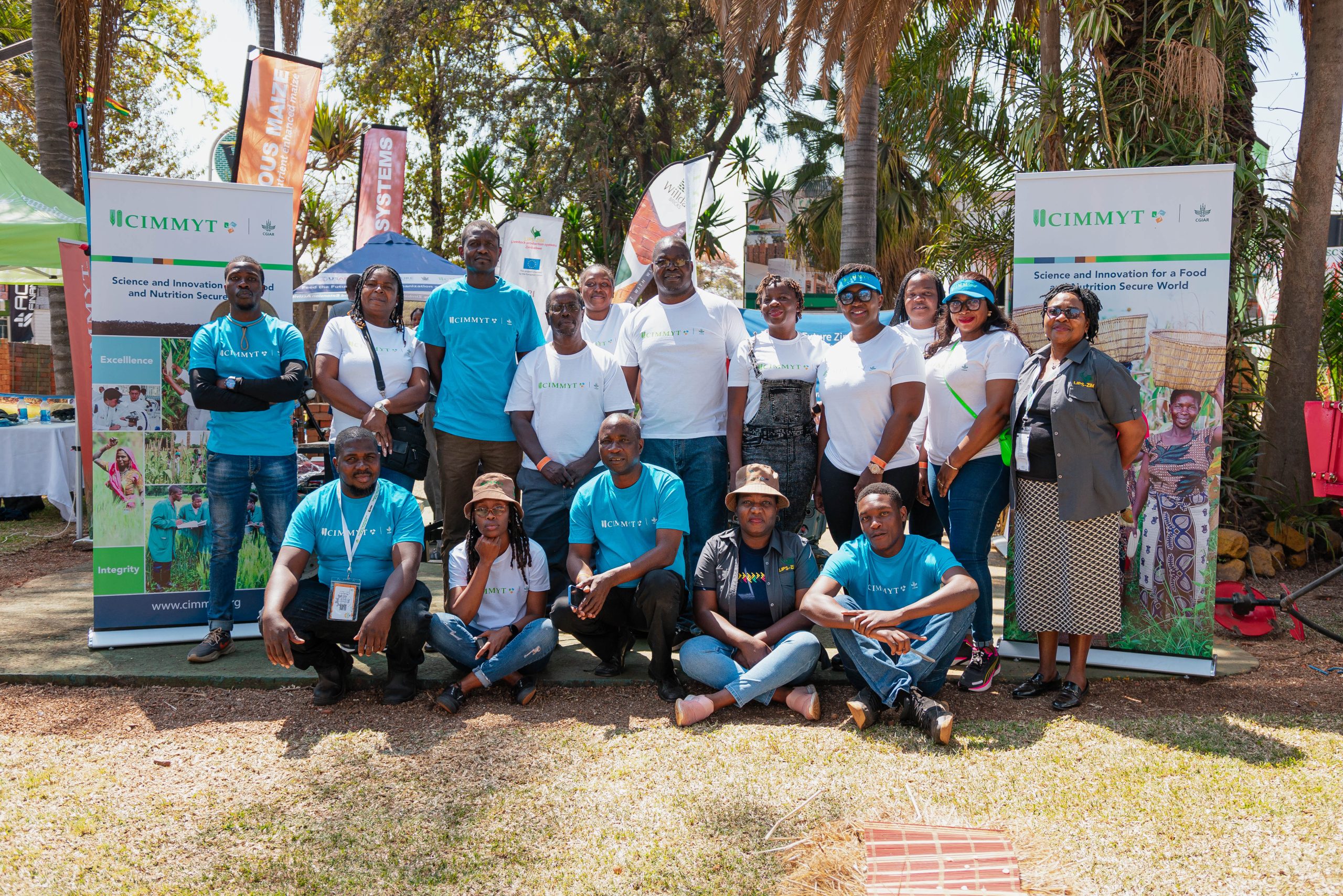 "Our work in Zimbabwe, like promoting the increased adoption of climate-resilient innovations in mixed crop-livestock production systems and strengthening local food systems through agroecological advances, would not be possible without the strong collaborations with local partners," said Isaiah Nyagumbo, regional cropping systems agronomist. "And the Zimbabwe Agricultural Show is the best place to continue those partnerships and start new linkages."
ZAS and CIMMYT
Established in 1895 and operating from The Business Hub (Formerly Exhibition Park), the ZAS is the epicenter for the promotion and facilitation of national agricultural development. It is the oldest convenor and host of agricultural, commercial, and industrial shows in Zimbabwe.
CIMMYT is a core CGIAR Research Center dedicated to reducing poverty, enhancing food and nutrition security, and preserving natural resources in the Global South.