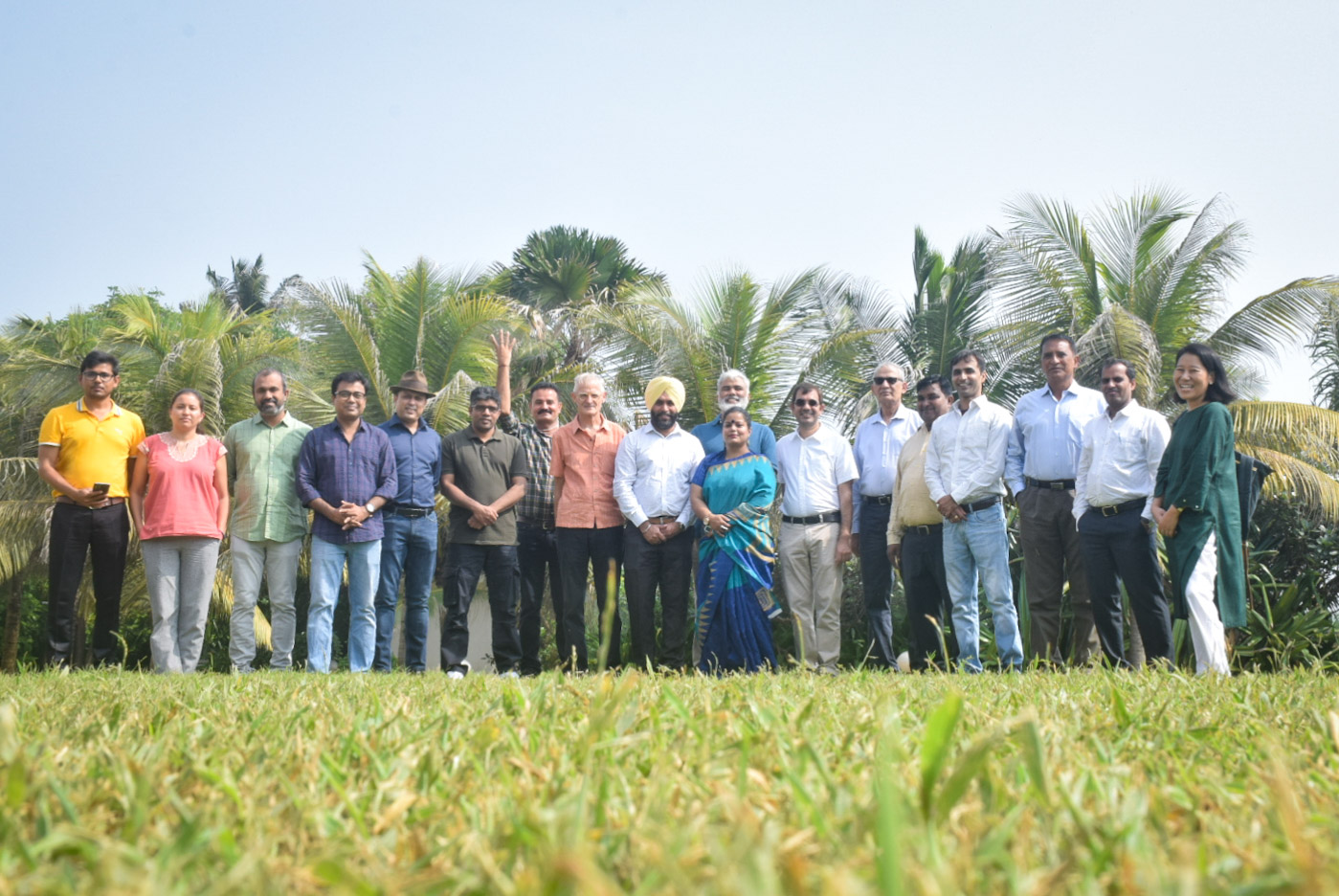 The eastern Indo-Gangetic plains (EIGP) have a higher density of rural poverty and food insecurity than any other region. The region's intensive rice-wheat cropping system has large yield gaps, which are far higher than anywhere in South Asia, coupled with an increasing environmental footprint due to conventional agricultural practices.
To sustainably enhance cereal crop productivity and improve smallholder farmers' livelihoods in Bangladesh, India, and Nepal, the Cereal Systems Initiative for South Asia (CSISA), a science-driven and impacts-oriented regional project led by the International Maize and Wheat Improvement Center (CIMMYT), was launched in 2009.
Over the years, working with public and private partners, CSISA has helped smallholder farmers increase their yield and supported widespread adoption of resource-conserving and climate-resilient farming technologies and practices. Through three phases from 2009 to 2021, the project impacted nearly 8.5 million farmers (mainly smallholders) through its research and agri-system innovation interventions.
A new three-and-a-half-year commitment in India by the Bill & Melinda Gates Foundation reinforces the project's importance and value in reducing food insecurity and improving overall agri-food systems in the region.
"CSISA, over more than a decade, has built up a strong multi-institutional, interactive, and participatory team at all levels in the region," said Peter Craufurd, project leader of CSISA in India. "It has developed competencies and skills that include problem-solving agronomy research, cross-cutting tools and analytics, policy reform, and capacity development to strengthen cropping systems for smallholder farmers in the region."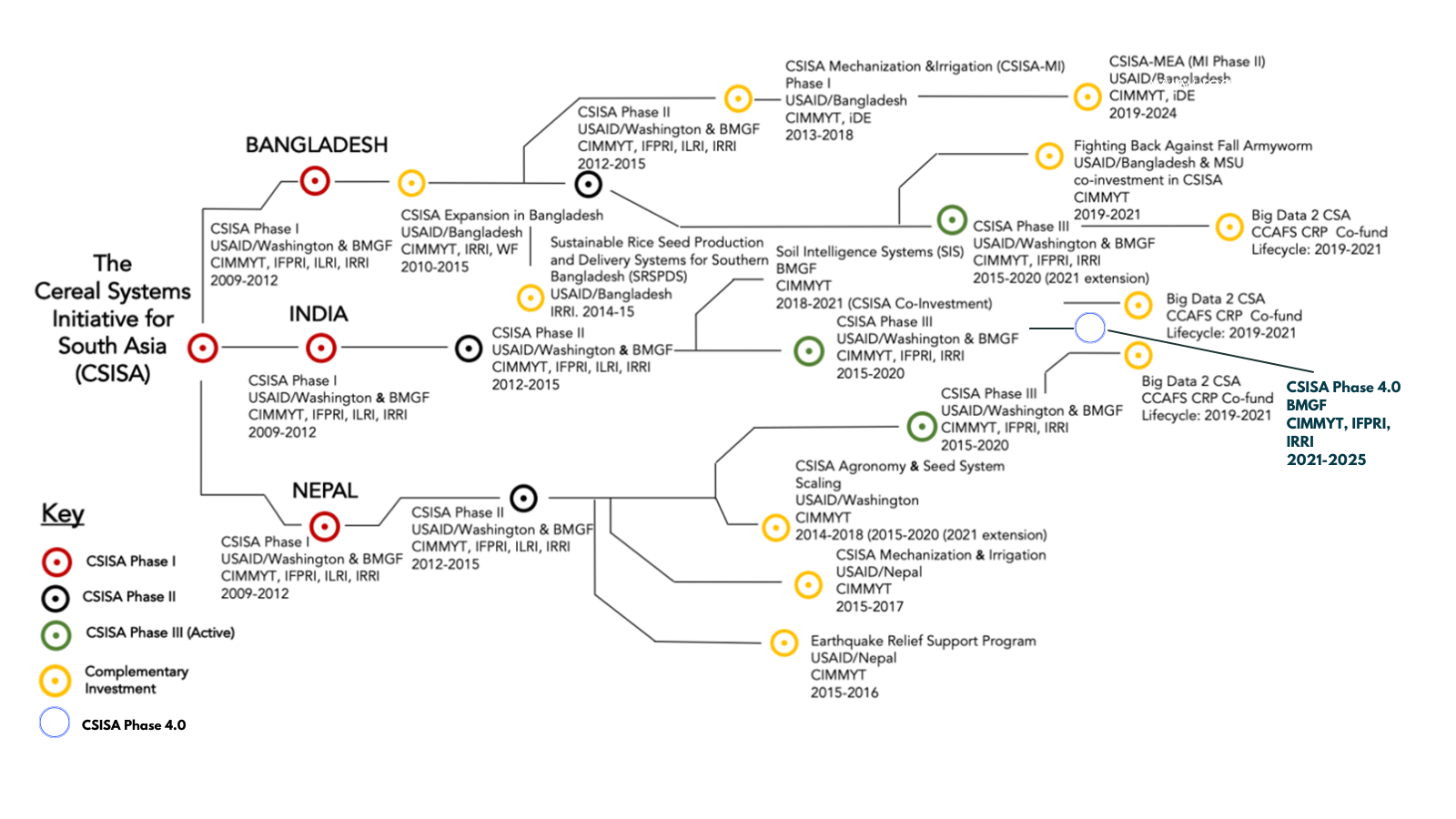 The overarching objective of CSISA 4.0 is to transform how agronomic research and extension are implemented and embedded in decision-making and policy processes, primarily in India, where CSISA has the most experience and influence. Phase 4.0 will leverage the investments made in India in the third phase and focus on institutionalizing interventions through partnerships with the national and state agricultural systems, including on-ground strategic partnerships with civil society and the private sectors. According to Craufurd, Phase 4.0 will further strengthen the pathways established and scale the impact, particularly the institutional research and development capacity and strategic partnerships thus far established in India, through its seven focussed work areas, including gender empowerment.
"We are confident of our strong partnership with the national systems led by the Indian Council of Agricultural Research (ICAR) to support Indian farmers with improved yield and productivity," said R.K. Malik, CSISA India coordinator. "Over the last decade, CSISA has built a strong track record for agronomy at scale that can help transform agri-research delivery systems in the region. There is also the opportunity to make CSISA outputs and products portable or useable for other stakeholders addressing food insecurity in the region in the future."
Implemented jointly with CGIAR partners the International Rice Research Institute (IRRI) and the International Food Policy Research Institute (IFPRI), the initiative has been a successful regional approach to impactful agronomy programming. The CSISA team hopes to continue supporting the smallholder farmers in the region to optimize yield and contribute to the region's food security.