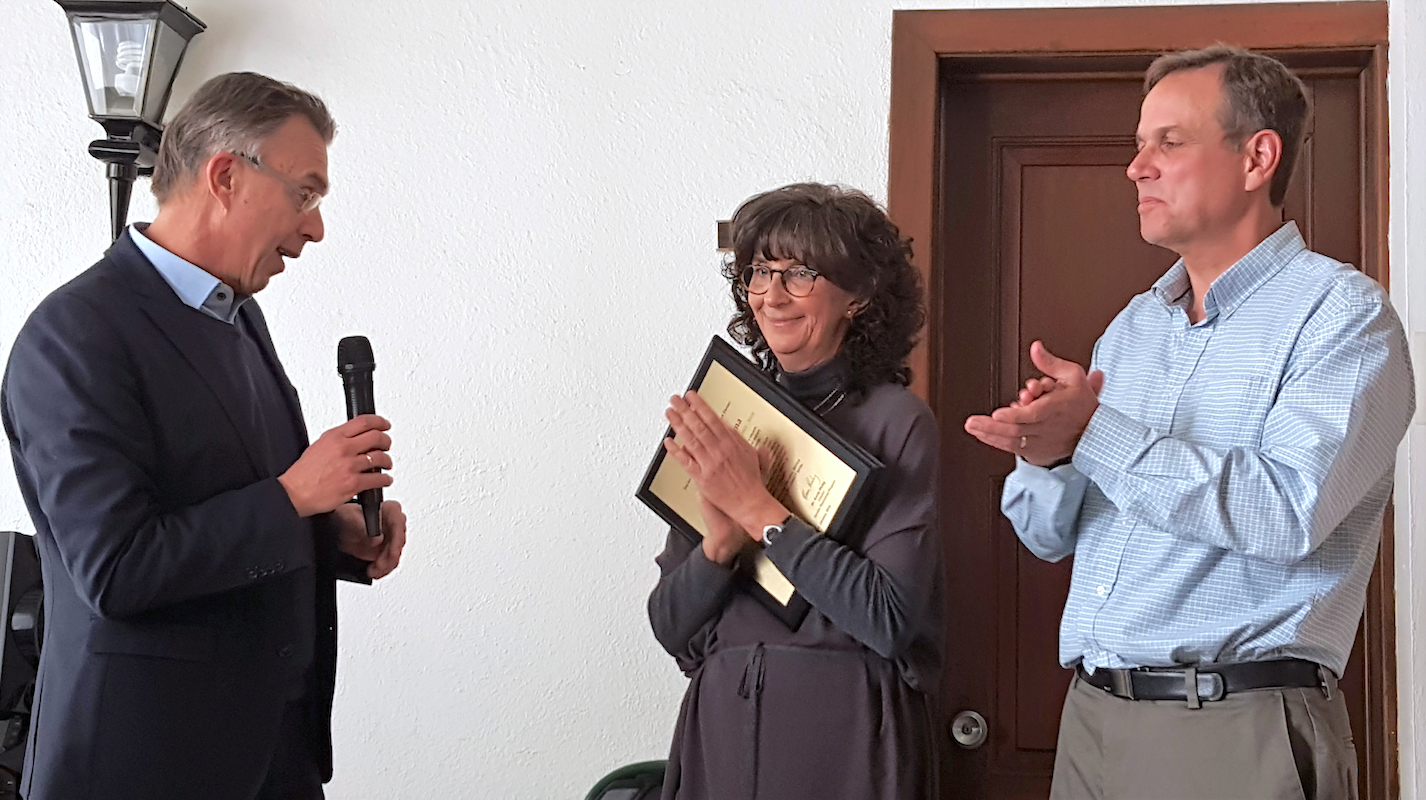 Twenty years flew by for Monica Mezzalama, now former Pathologist and Head of the Seed Health Unit at the International Maize and Wheat Improvement Center (CIMMYT). At the end of January 2019, she made her way back to her hometown of Turin, Italy. Looking back at her tenure, Monica told us she felt "overwhelmed" by the opportunities that CIMMYT has given her.
Founded in 1988, the CIMMYT Seed Health lab began with five employees, eventually expanding to eight people. With Mezzalama at the helm since 2001, the unit has become a crucial part of CIMMYT's operation in conducting global and national germplasm exchanges. Some would say that seed distribution is the "lifeblood" of CIMMYT.
Around the world, CIMMYT is known as a reliable distributor of seeds. According to Mezzalama, this is crucial not only for farmers but for other researchers. Without proper regulatory precautions, one can jeopardize the work of others when handling pathogens that can affect seeds.
CIMMYT distributes seed in collaboration with more than 100 countries worldwide, many of which don't receive support or seed from any other institution. According to Mezzalama, "CIMMYT's reputation is on the line," if healthy, quality seed is not delivered. Under Mezzalama's watch there were never such problems with CIMMYT seeds.
Seeds are judged on appearances and must be good-looking as well as healthy. "Presentation standards are key because genetics aren't immediately seen when the seeds are delivered," Mezzalama states. If unattractive seed is discarded, then money is metaphorically being thrown away. Beyond saving money, quality seed control conducted by the Seed Health Unit helps keep data fresh and research up to date.
Good seed health depends on leadership like that from Mezzalama. Among the accomplishments of her two-decade tenure at CIMMYT, she formed and led a team that has responded quickly and effectively to emerging maize and wheat disease epidemics. In the midst of finding solutions to phytosanitary and biosafety challenges, she also took time to mentor young scientists and colleagues.
Monica Mezzalama will be moving on to the University of Turin in Italy to take on a new challenge in the academic world as a professor of Phytopathology. She expressed sadness at leaving CIMMYT, but gratitude at the opportunities CIMMYT has given her to grow professionally and the freedom to explore and experiment within her laboratory.
Mezzalama's work and the team she leaves behind provide a strong base for continued safeguarding of CIMMYT's international seed distribution efforts under her successor's leadership. Down the road, Mezzalama hopes to maintain collaboration with CIMMYT in sustainable agricultural efforts.