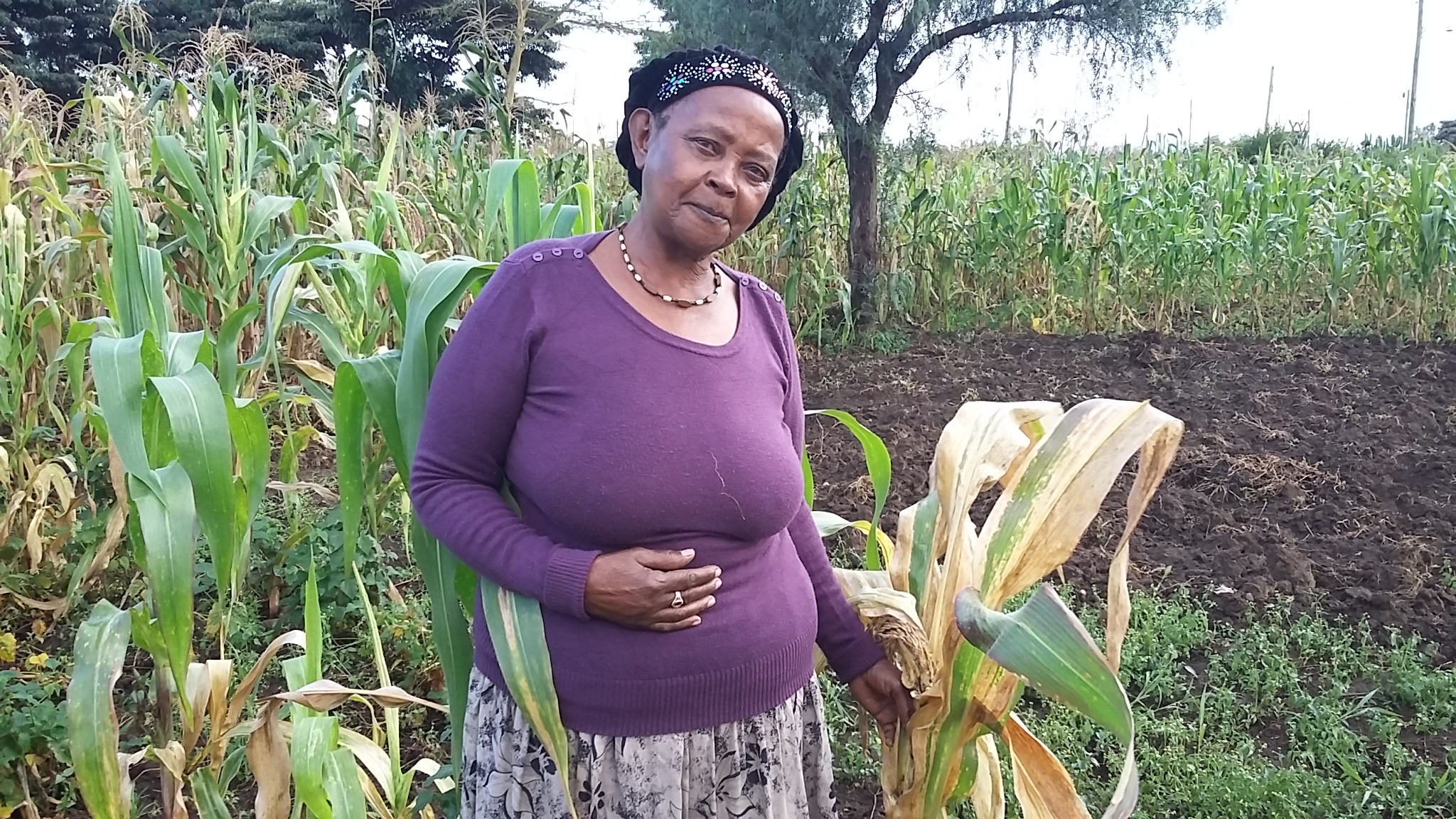 NAIROBI, Kenya — Purity Wanjiku lives in Mirera village in Naivasha County, about 90 kilometers from Nairobi. Like most women in her village, for years she has depended on farming to meet her family's basic needs, mainly through selling banana flour and maize.
Having farmed for 40 years, the 68-year old mother of 10 – and grandmother of 20 – is not just a guru in agricultural matters but has been a pillar for women in her village who depend on her land to grow food for their families.
Wanjiku owns a six-acre farm, which she describes as too big to grow food just for her husband and youngest son. Her other children are adults and have their own homes; the youngest is currently a college student. With all this land at her disposal, Wanjiku leases out part of it to seven women neighbors who farm it to grow food for their families.
"I only plant on a one-acre plot, which is enough to grow food for my family and extra to sell," Wanjiku said. The seven women join forces to pay her US$400 (KES 4000) each to access five acres for the full planting and harvesting seasons.
Maize is among the important crops Wanjiku and her neighbors grow. And though she has seen good years in maize farming, Wanjiku confessed that the last three years have been most difficult because of the outbreak of Maize Lethal Necrosis (MLN) that has devastated farmers in the Naivasha area. "Before the disease struck, I used to harvest a minimum of 50 bags of 90 kilograms from one acre. But now the harvest has really gone down,"she said.
However, regardless of the MLN menace and huge losses, Wanjiku's resilience and commitment to keep planting maize is admirable. This resilience has inspired the seven women farming her land, who also plant maize despite the very high risk of losing their crop to MLN. They all remain optimistic that a lasting solution to MLN will be found through research being conducted at the MLN screening site, just five kilometers away from Wanjiku's farm.
Most of these women prefer maize over other crops because it can be consumed in different forms, as flour, roasted, boiled or cooked with beans or other crops.
"Regardless of the little maize we harvest from the farm, it becomes a precious commodity, because of the many ways we consume it even in little amounts," Wanjiku added.
If this resilience is anything to go by, then women farmers in Africa are pillars of the transformation Africa is searching for to address food security, which is marred by an array of constraints ranging from climate change, low fertility soils, insect pests and other stresses.
Their involvement in the production, post-harvest storage and processing of maize contributes directly to the maize economy in Africa, and is therefore a key contributor to a stronger food system at the household, national and continental levels.
CIMMYT has for the past 50 years prioritized gender as essential for enhancing agricultural growth and food security for smallholders. It continues to address gender equality and equity to bridge the gap between men and women so that women can play bigger roles in farming and food production.