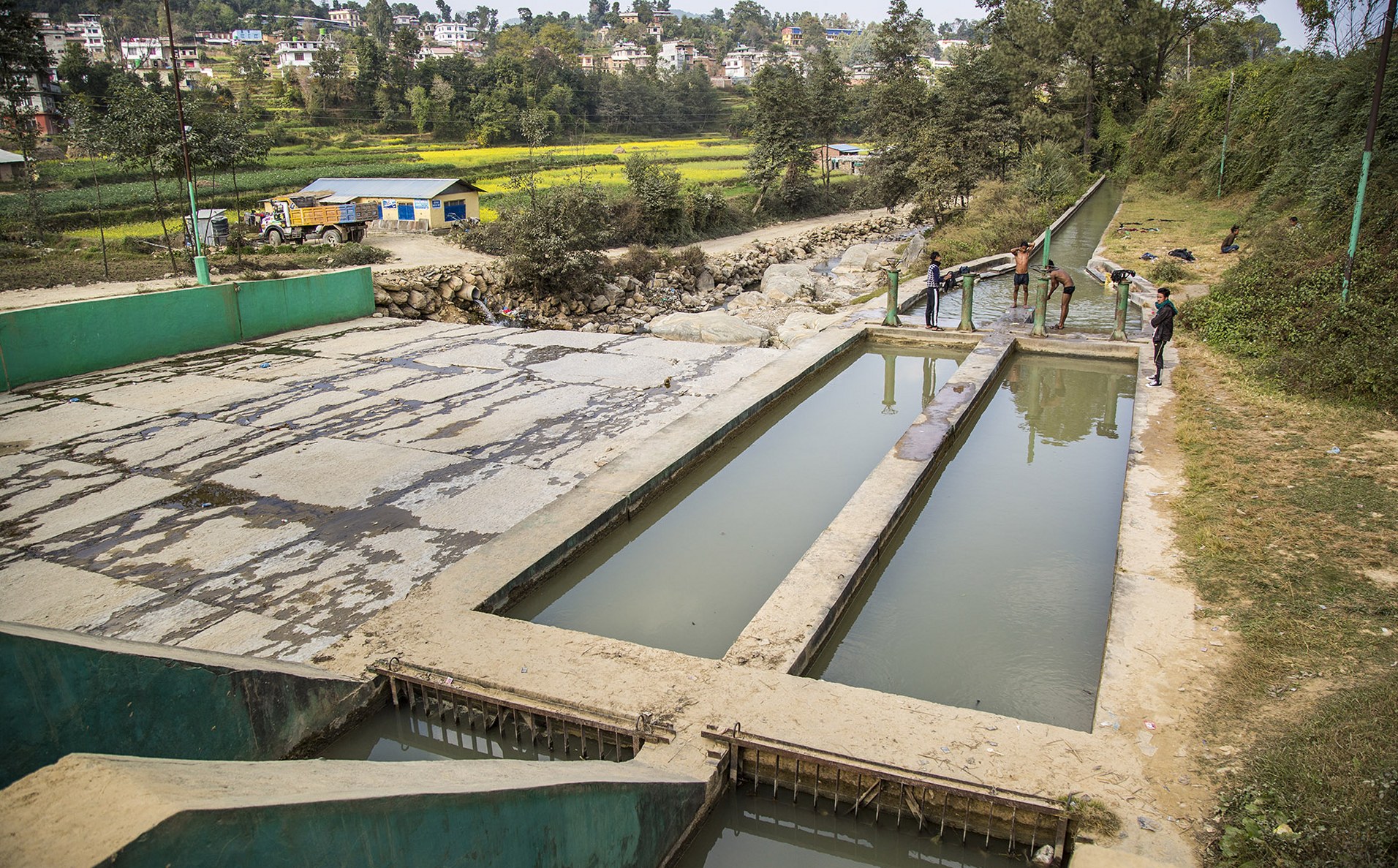 In Nepal, agriculture contributes to a third of gross domestic product and employs about 80% of the rural labor force. The rural population is comprised mostly of smallholder farmers whose level of income from agricultural production is low by international standards and the country's agricultural sector has become vulnerable to erratic monsoon rains. Farmers often experience unreliable rainfall and droughts that threaten their crop yields and are not resilient to climate change and water-induced hazard. This requires a rapid update of the sustainable irrigation development in Nepal. The Cereal Systems Initiative for South Asia (CSISA) Nepal COVID Response and Resilience short-term project puts emphasis on identifying and prioritizing entry points to build more efficient, reliable and flexible water services to farmers by providing a fundamental irrigation development assessment and framework at local, district and provincial levels.
Digital groundwater monitoring system and assessment of water use options
Digital system of groundwater data collection, monitoring and representation will be piloted with the government of Nepal to facilitate multi-stakeholder cooperation to provide enabling environments for inclusive irrigation development and COVID-19 response. When boosting the irrigation development, monitoring is fundamental to ensure sustainability. In addition, spatially targeted, ex-ante assessments of the potential benefits of irrigation interventions provide insights by applying machine-learning analytics and constructing data-driven models for yield and profitability responses to irrigation. Furthermore, a customized set of integrated hydrological modeling and scenario analyses can further strengthen local, district and provincial level assessment of water resources and how to build resilient and sustainable water services most productively from them.
Toward a systemic framework for sustainable scaling of irrigation in Nepal
Through interview and surveys, the project further builds systemic understanding of the technical, socioeconomic and institutional challenges and opportunities in scaling water access and irrigation technologies. This will contribute to the construction of a comprehensive irrigation development framework, achieved by the collective efforts from multiple stakeholders across different line ministries, levels of government and local stakeholders and water users. Together with the technical assessments and monitoring systems, the end goal is to provide policy guidelines and engage prioritized investments that ensure and accelerate the process of sustainable intensification in irrigation in Nepal.
This blog was originally published in Agrilinks.