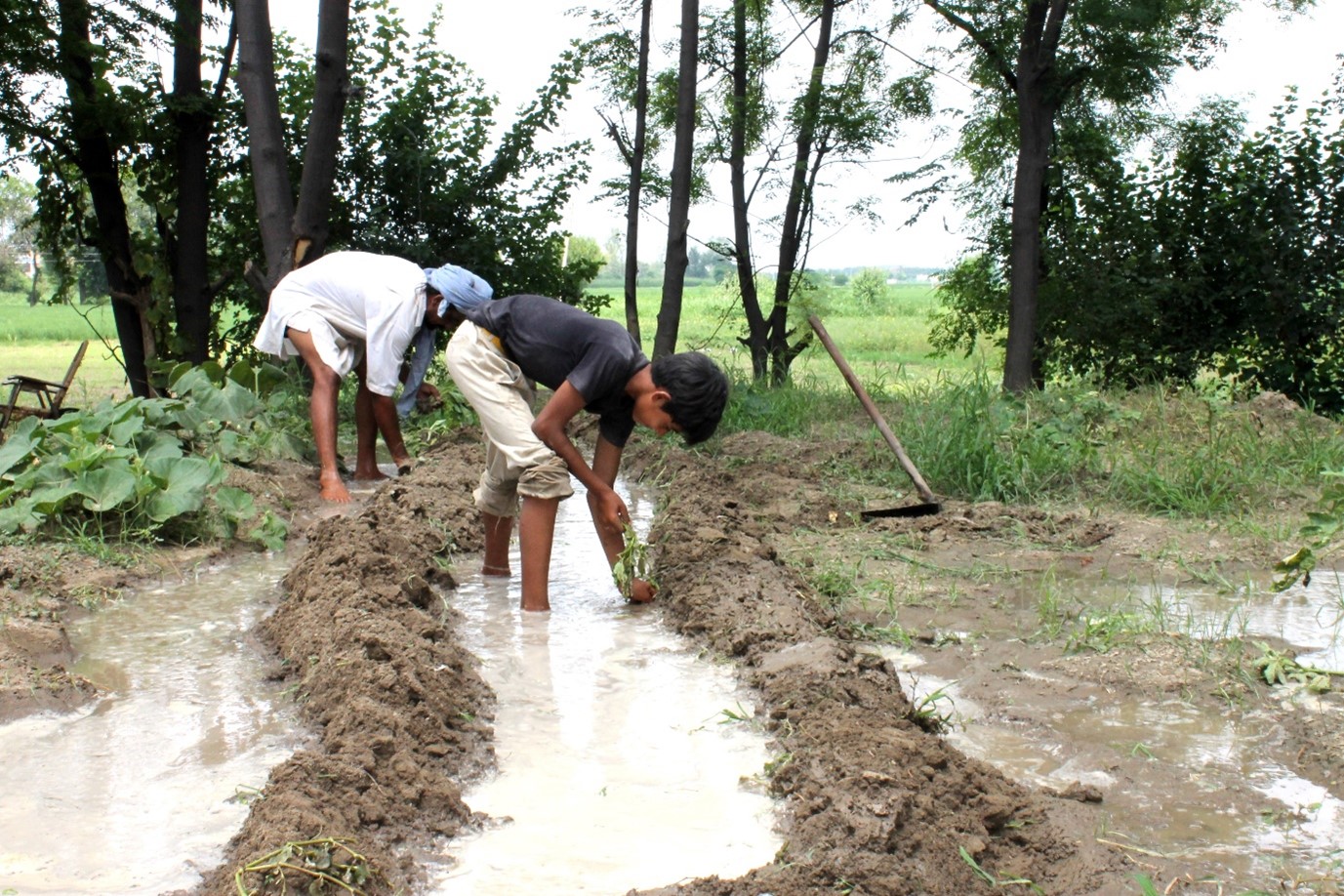 India holds an impressive record in agricultural production. We are among the largest producers of milk, pulses, tea, spices, cashew, jute and bananas. Additionally, we rank as the second-largest producer of wheat, rice, fruits and vegetables. Our agricultural sector has experienced notable growth, with production increasing from 3 to 127 times since the 1970s. We have also witnessed a substantial boost in agricultural productivity, with yields per hectare rising from 0.7 to 2.3 tons during the same period.
Despite these achievements, we face pressing challenges that threaten our agricultural landscape. Water scarcity, soil degradation, pest and disease outbreaks, and the intensifying impacts of climate change need urgent attention.
In India, we observe that minimum temperatures are rising faster than maximum temperatures. We also witness a more pronounced temperature increase during the rabi (winter) season than the kharif (monsoon) season. Rainfall is becoming more variable with increasing episodes of extreme rainfall. These climate risks increase our food and livelihood insecurity.
We need advanced technological interventions and optimized resource allocation to address these challenges. Our development path, "Amrit Kaal," necessitates climate-friendly practices prioritizing low carbon, water, nitrogen and energy usage. To further realize this vision, adopting 5Ms based on better markets, regional planning for monsoons, improved mechanization, management of micro-irrigation and new fertilizers, and mainstreaming the insurance is pivotal.
India has undertaken research, development and policy initiatives to build resilience in our food production system. However, the growing challenges of climate extremes demand sustained global efforts. The Indian Council of Agricultural Research (ICAR) therefore, welcomes international collaboration to exchange experiences and knowledge in climate action. We believe that collective efforts and shared expertise will strengthen our adaptation strategies.
In this regard, the Atlas of Climate Adaptation in South Asian Agriculture (ACASA) project can play a vital role. ICAR is glad to support ACASA and will deploy a team of young scientists to contribute to and benefit from this Adaptation Atlas. Furthermore, we are pleased to offer our website as a platform to host the Atlas, facilitating its broader utilization within our country. We thank the Borlaug Initiative in South Asia (BISA) and the Bill and Melinda Gates Foundation (BMGF) for initiating this project in India.
Together, let us pave the way toward a climate-resilient future for agriculture, safeguarding our farmers' livelihoods and securing food for future generations.
Piece by Himanshu Pathak, Secretary (DARE) and Director General-Indian Council of Agricultural Research (ICAR), India