Nutrition, health and food security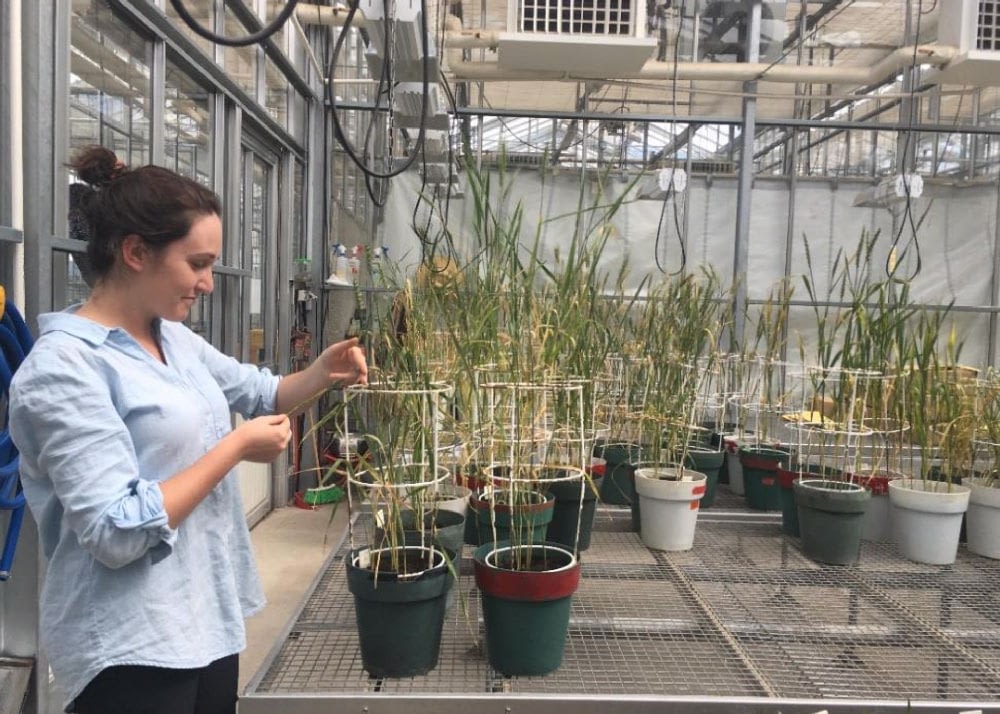 Tamaya Peressini's project aimed to evaluate adult plant resistance to tan spot in wheat.
Three Purdue University graduate students, Ryan Gibson, Brad Thada and Rajdeep Singh Khangura, recently received training as part of the Heat Tolerant Maize for Asia (HTMA) project funded by USAID-Feed the Future and which aims to develop heat resilient maize for heat stress-prone ecologies in tropics.
Alex Renaud is a third-year graduate student pursuing a doctorate degree in plant breeding and genetics.