Based on information from the Sustainable Intensification Program Science Dissemination Team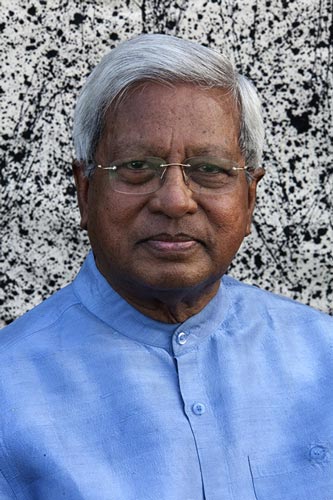 "It is difficult to express in words how honored and deeply touched I am by this recognition," said Sir Fazle Hasan Abed upon receiving the 2015 World Food Prize award on 16 October in Des Moines, Iowa. "The real heroes in our story are the poor themselves and, in particular, women struggling with poverty who overcome enormous challenges each day of their lives. Through our work across the world we have learnt that countries and cultures vary, but the realities, struggles, aspirations and dreams of poor and marginalized people are remarkably similar."
Originally from Bangladesh, Abad is founder and chairperson of BRAC, and the prize was awarded to him because of his outstanding contributions to improving global food production and distribution for the benefit of the poorest of the poor. During the ceremony, which was held in the state capitol, Abad thanked everyone and expressed how honored he felt by the prize, but noted that he should not be recognized by the prize, but everyone who worked for the BRAC organization over the past 43 years, because it was through their efforts that new pathways were found for keeping millions of people in Bangladesh and other countries in Africa and Asia out of poverty.
Another award winner was Eric B. Pohlman, who was selected to receive the Norman Borlaug Award for Field Research and Application 2015, which was won by Dr. Bram Govaerts in 2014. Pohlman, who is the Director of the One Acre Fund, was recognized for the work he has done through the Fund, by applying its extension model in Rwanda, where it has helped train more than 1,000 extension workers who have supported more than 130,000 farm families.
This event also included other activities such as discussion panels that sought to find solutions to the problems of climate change and food security. Conservation agriculture, precision agriculture, and climate-smart technologies were some of the alternatives they discussed.
Dr. Sanjaya Rajaram was the recipient of the World Food Prize 2014.