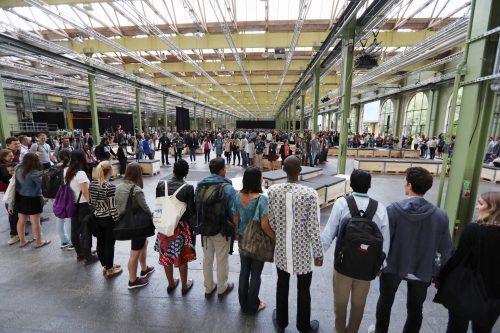 "Innovation" may be just another development buzzword, but adopting the principles behind it is crucial if organizations hope to attract funding and achieve lasting impact.
Finding and applying new approaches
to solve a problem or unmet need was, like many development concepts, first applied by the private-sector. Innovation is critical for companies to foster an environment where creative ideas are turned into new and successful products, in order to gain a competitive edge.
However, this process is inherently risky – new ideas take time and money to bring to fruition, and experimenting is not a viable option for development organizations with limited funding serving people with limited resources.
That's why innovation labs – specific areas or events dedicated to brainstorming ideas and working on new products, technological or otherwise – can serve as "safe" spaces for organizations to explore unconventional, even radical ideas to inspire change or uncover new opportunities that could enhance their goals.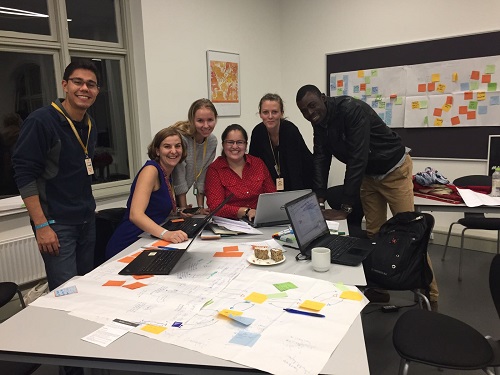 "Innovation allows us to explore radical ideas that can potentially create disruptive solutions to some of the big challenges we work with," said Daniela Vega, a projects coordinator and liaison officer to the Americas at the International Maize and Wheat Improvement Center (CIMMYT).
Vega was one of 1,000 young people from 129 countries who recently participated in UNLEASH, a 10-day innovation lab in Denmark, to develop transformative solutions to the Sustainable Development Goals (SDGs) – a 17-goal development agenda launched by the United Nations to end poverty, protect the planet and ensure prosperity for all by 2030.
"Creative ideas and innovative solutions to sustainable livelihoods should be a core component of what we do," said David Guerena, a soil scientist and systems agronomist at the International Maize and Wheat Improvement Center (CIMMYT).
Guerena was part of one of 200 teams that were split across 10 "folk high schools" where they worked through an innovation process with facilitators and experts, then refined their ideas before reconvening in Aarhus, Denmark, to pitch the solutions they had developed for the SDGs.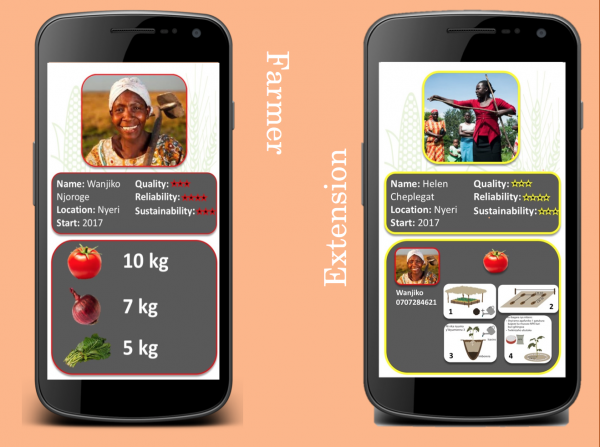 Farmazon — an online platform that links smallholder farmers to buyers, agricultural advisers, input suppliers and transport providers — was the finished product of Guerena's team that targeted SDG1 and SDG2 (eliminating poverty and hunger) by reducing inefficiencies in agricultural value chains. Their pitch, which included a skit that involved each member speaking different languages to convey the ways a poor farmer, a restaurant owner and others may struggle to communicate their needs, earned them "Most Collaborative Team."
"Even though we work in research for development, we need to remember that our discoveries must be commercially viable and deliver value to have a positive impact on society," said Aziz Karimov, a CIMMYT development economist whose team won second place in UNLEASH's "Sustainable Consumption & Production" category which targeted SDG 12. A key component of UNLEASH was teaching those participating how to pitch their ideas to investors, like preparing due diligence documents for investors and taking different approaches to fundraising, depending on whether the investor is focused on profit or impact.
Karimov and his team created Sustainable Matching, an online platform that allows buyers and suppliers to find each other and make connections in order to reach sustainable goals with the aim of reducing negative environmental impact. It will be the world's first and only online supply fair for the textile and fashion industry focused on sustainable materials (including agricultural and forest products).
"I believe actual deals will result from some of the ideas I saw in waste, health and climate," said Michael Blakeley, managing director of enterprise and industry development at Nathan Associates Inc. "That is powerful for just one week's time and probably a fraction of the cost of traditional development programs."

Both Guerena and Karimov emphasized development organizations should create spaces for researchers to participate in collaborative exercises like they did in order to challenge traditional approaches and discover out-of-the-box solutions to the challenges they face daily. Funding and capacity building is a core component of development, but fostering an environment open to new solutions can potentially create high-impact, low-cost solutions.
UNLEASH plans to hold annual innovation labs through 2030 dedicated to the SDGs, where young innovators can add value directly and access a unique ecosystem of corporations, think-tanks, foundations, non-profits, angel investors and more. Participants from this year will create a virtual integrated community to stay in touch, receive mentorship, guidance and expertise as well as funding to help them develop their business solutions.