By Frédéric Baudron/CIMMYT
Researchers with CIMMYT's Global Conservation Agriculture Program (GCAP) in Ethiopia have found that use of agroforestry systems involving an indigenous tree could mitigate climate change effects in Ethiopian smallholder wheat systems. Specifically, their study showed that maximum temperatures under the canopy of Faidherbia albida, a nitrogen-fixing, acacia-like species found throughout African savannas, were constantly 4 to 5°C lower than temperatures outside the canopy.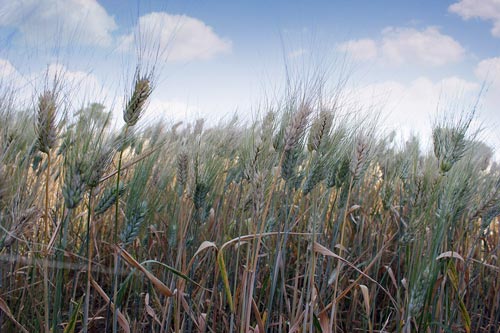 By 2050, the maximum daily temperature in wheat-growing areas of Ethiopia is predicted to rise by 2 to 3°C. This could significantly reduce yields of wheat, a crop that accounts for 18 percent of Ethiopia's cereal area and nearly a fifth of its cereal production. The crop is key to the food security and incomes of smallholder farmers who grow it. CIMMYT researchers are studying the effect of scattered trees that are currently common in farmers' field.
Keeping trees in fields for the production of firewood and fencing materials is extremely common in Ethiopia. "But these trees have other functions and may positively affect the productivity of crops underneath," said Frédéric Baudron, CIMMYT cropping systems agronomist based in Ethiopia. In addition to more wheat-friendly temperatures, the benefits of F. albida in wheat systems are manifold, according to Baudron. "Soil moisture increases greatly under the canopy, resulting in a greener wheat crop for a longer period of time," Baudron said. "The presence of F. albida also fosters longer wheat leaf blades, a greater number of tillers per plant, longer spikes and a higher number of seeds per spike — all of which translates into higher stover and grain yields." Moreover, the incidence of wheat diseases like fusarium wilt and head smut diminishes under the tree canopy.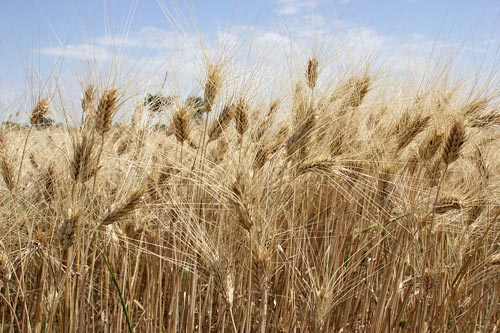 Under the World Agroforestry Centre (ICRAF)-led project Trees4Food, funded by the Australian International Food Security Centre (AIFSC) and managed by the Australian Centre for International Agricultural Research (ACIAR), GCAP-Ethiopia studies interactions between food crops and various indigenous trees in wheat- and maize-based systems. In the case of F. albida, there are no tradeoffs between the provision of tree products and the crop yield underneath. Research aims to come up with management practices – such as proper fertilization rates, genotypes of crops, pruning management and tillage practices – that maximize the existing synergy.
With other tree species commonly found in Ethiopian fields (such as Acacia tortilis, Cordia africana, or Croton macrostachyus), these tradeoffs are often substantial. In that case, research aims to come up with management practices that minimize competition. The project is being implemented in Ethiopia as well as Rwanda.