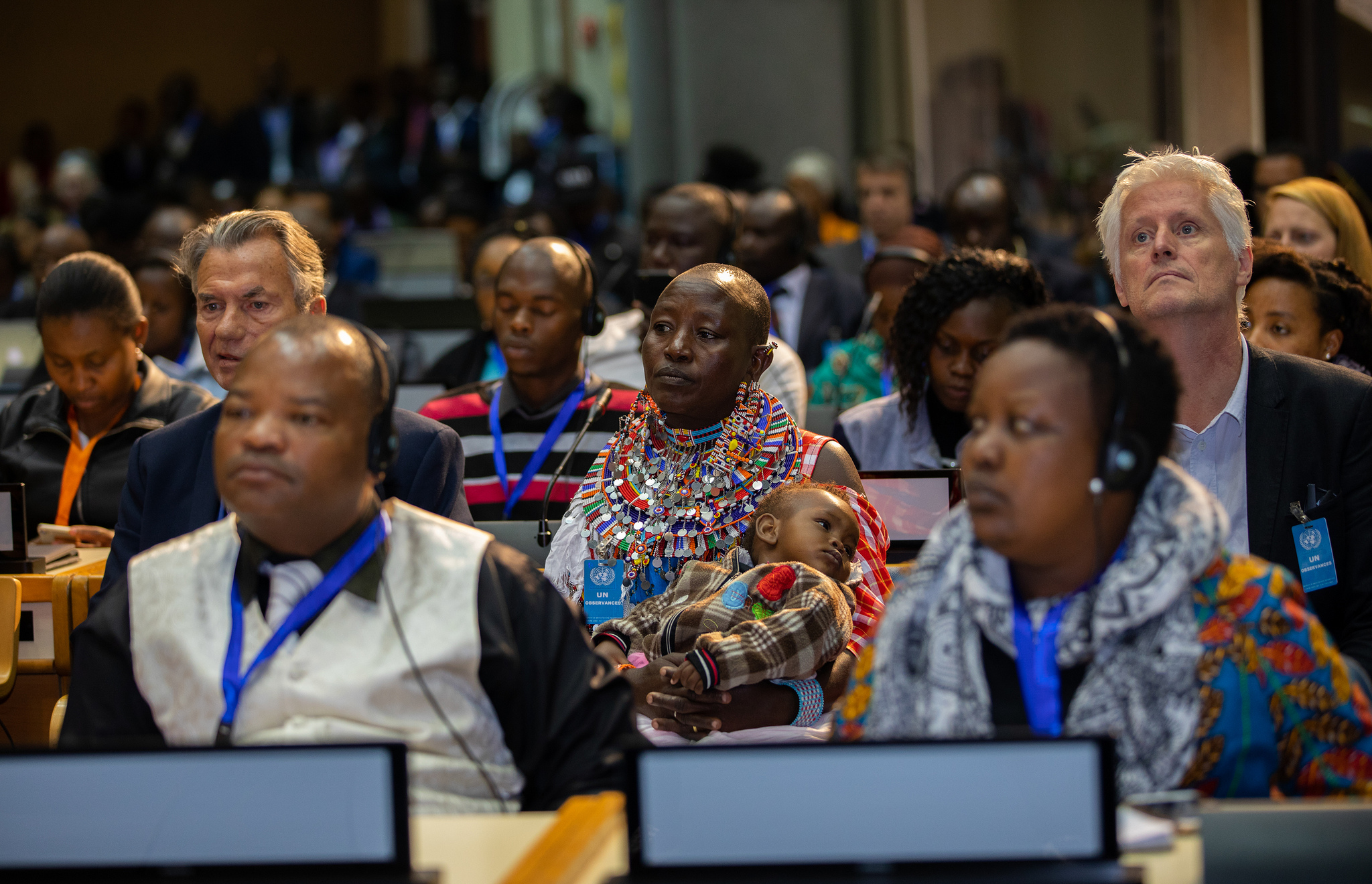 NAIROBI, Kenya (CIMMYT) — The latest event of the Global Landscapes Forum (GLF) took place on August 29-30 in Nairobi, Kenya, under the topic of forest and landscape restoration in Africa. To tackle the urgent issue of deforestation and land degradation, the sessions and panels covered topics as diverse as community-led restoration, how to address social inclusion in land management, or how to work with supply chain actors to achieve sustainable landscapes and better livelihoods for local communities.
Landscape degradation directly affects 1.5 billion people. Local communities are usually the first ones to experience the negative effects of this problem on their livelihoods, access to water and loss of topsoil and farm productivity.
However, Africa provides the most opportunities for landscape restoration.
When landscapes support nutrition
Sustainable landscapes play a role in CIMMYT's work. In Ethiopia, CIMMYT's research in collaboration with CIFOR showed that a landscape approach can improve the nutrition and resilience of farming families. The transfer of organic matter and nutrients from forest patches to farmers' fields, through livestock manure and fuelwood, enriches the soils and increases the zinc and protein content of wheat grain.
CIMMYT scientists are also looking at the link between livestock management and farming. In the Central Rift Valley of Ethiopia, zero-grazing in farmland led to an 80 percent increase of organic matter in the topsoil after 8 years, and as a result teff yields increased by 70 percent.
While agronomy tends to look at the field's scale, a landscape perspective may also be important for more efficient pest control, as CIMMYT's research with Wageningen University found. A useful learning as agriculture experts look at ways to combat emerging pests like the fall armyworm.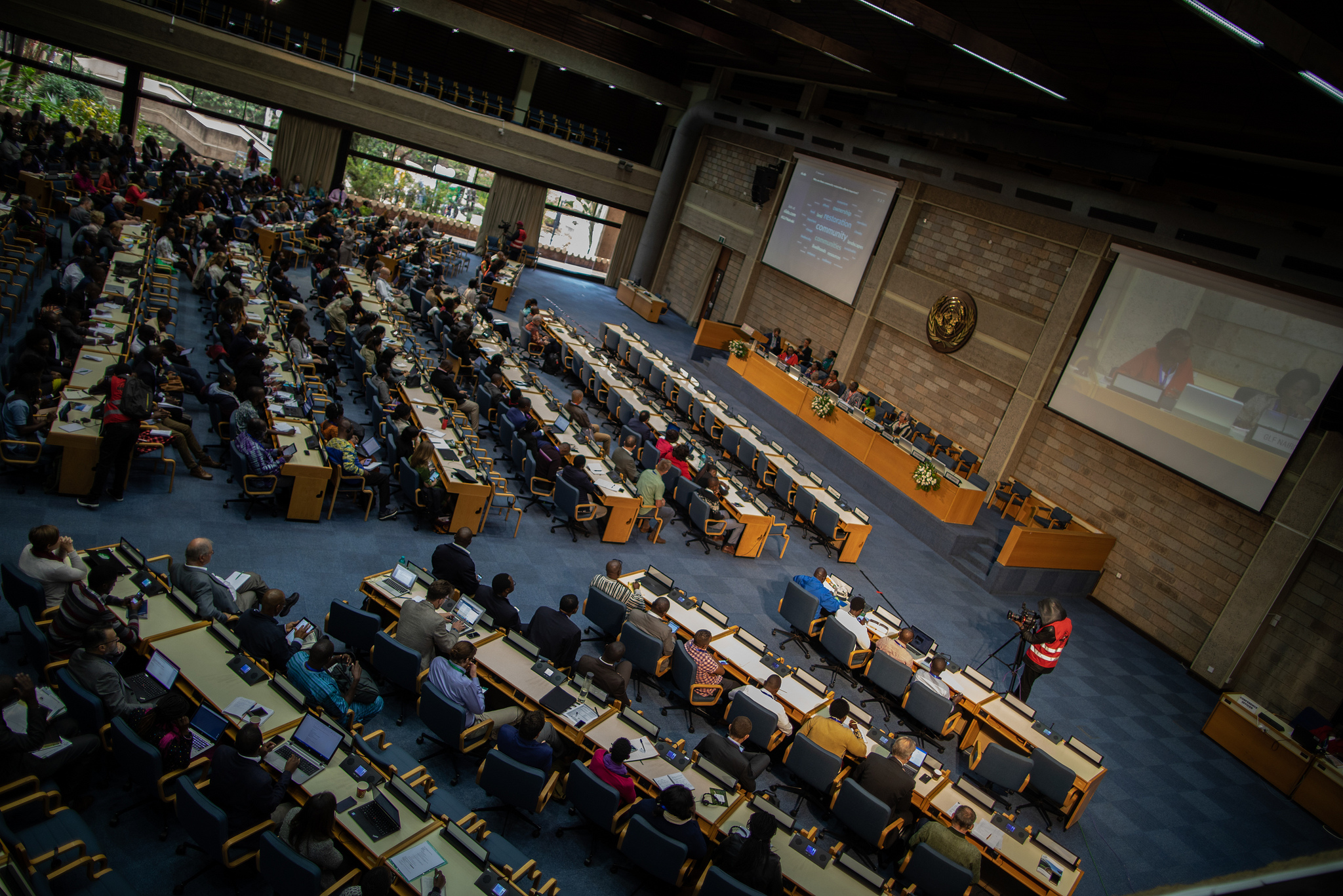 Better soil and rights
Participants in GLF Nairobi 2018 called for concrete collective action to restore degraded landscapes.
Having real-time accurate dashboards of land degradation could help governments and development organizations build coherent policies and restoration programs. Mark Schauer from the Economics of Land Degradation Initiative explained why soil is important and how monetizing the costs and benefits of sustainable soil management practices could help decision-makers build more sustainable food systems. Sharing data in transboundary contexts is a challenge but can be overcome, as the Eastern Africa Forest Observatory (OFESA) has shown.
Asking uncomfortable questions is necessary to support the people who depend the most on landscapes' health. Milagre Nuvunga from the MICAIA Foundation in Mozambique recommended to put women's rights at the center of landscape restoration programs. Several testimonies reminded that women living in patriarchal societies often do not have land rights, so land will go back to the husband's family in case of death or divorce. Even if they know the benefits of landscape restoration, "why would women care" to invest time and energy on it if their rights are not secured, she asked.
To learn more about the Global Landscape Forum Nairobi 2018, visit https://events.globallandscapesforum.org/nairobi-2018/.
The main event of the Global Landscapes Forum will take place on December 1-2, 2018, in Bonn, Germany.