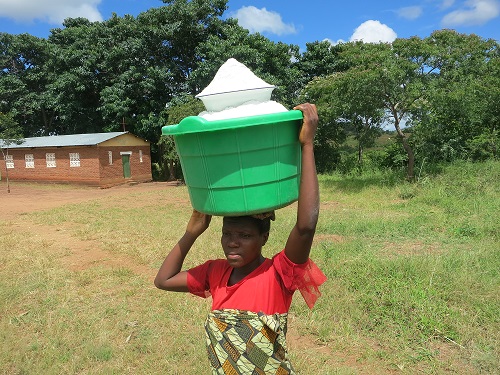 The Drought Tolerant Maize for Africa (DTMA) Project has contributed towards improving seed system in sub-Saharan Africa for almost nine years (2007–2015), through 233 varieties released including about 200 distinct drought-tolerant (DT) maize hybrids and open-pollinated varieties (OPV) developed to help farmers cope with drought constraint in maize farming.
The main purpose of DTMA was to increase the food and income security of smallholder farmers through the development and dissemination of drought tolerant, well-adapted DT hybrids and OPV maize varieties. The project was jointly implemented among the National Agricultural Research systems by CIMMYT (eastern and southern Africa) and the International Institute of Tropical Agriculture in West Africa and concluded at the end of December 2015.
Since its inception, the project has supported production of nearly 54,000 tons of certified DT maize seed benefiting an estimated 5.4 million households – or 43 million people – across the DTMA countries (Angola, Benin, Ethiopia, Ghana, Kenya, Malawi, Mali, Mozambique, Nigeria, Tanzania, Uganda, Zambia and Zimbabwe).
The new DT maize varieties are adapted to the various agro-ecologies in each of the target countries. Most of them have been commercialized or are in the process of being commercialized. These varieties produce the same or better yields as the currently available commercial varieties. All of them are resistant to major diseases. In addition, several of them are tolerant to the parasitic weed Striga hermonthica and nitrogen-use efficient.
Africa's food security is on a positive trajectory, and DTMA is contributing to this progress. The strong partnership developed with over 90 small – and – medium seed companies currently stocking DT varieties will facilitate continued production and supply of certified DT seed to reach many more smallholders in Africa.
Related Articles
Final DT Maize Bulletin, December 2015
Maize Variety Options for Africa Narratives and Pictures for 13 DTMA target countries
DTMA country pictures Flickr Album
The scorecard, as marathon maize project winds up after eight years