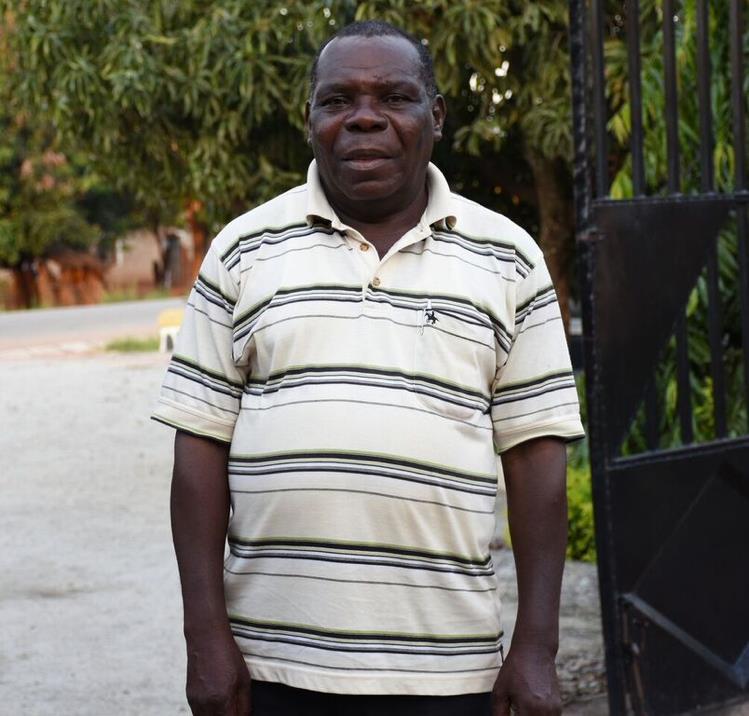 NAIROBI, Kenya (CIMMYT) — Locally adapted marketing initiatives by an innovative seed company are leading farmers in the area around one of Tanzania's largest agricultural towns to plant Lubango, a high-performing, drought-tolerant maize variety.
Lubango, which means "blessed" in local Sukuma language, was first produced by IFFA Seed in 2015 and is already replacing traditional seeds on farms across Tanzania as a result of the company's hands-on, targeted marketing approach. Headquartered in the city of Arusha since 2008, IFFA now dedicates more than 140 hectares (345 acres) of Nzega farmland to Lubango production to meet the increasing demand for the seed.
Demonstration plots in 10 of Tanzania's 12 districts have made a big impact, said Emmanuel Mponda, IFFA seed promotions manager, who believes that demonstration plots are the most effective of all the marketing tools because they allow farmers to see direct benefits in their fields.
"Lubango was created with the smallholder farmer in mind," Mponda said. "It's drought-tolerant, affordable, high-yielding, and great tasting."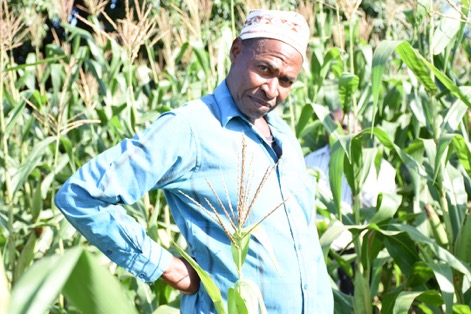 Part of Mponda's work involves ensuring farmers are equipped with smart agronomic practices. For example, farmers who plant and space crops in a straight line, as opposed to haphazardly scattering seeds, create ample space for weeding,  save on inputs such as fertilizer and  efficiently use sunlight and soil nutrients.
"As seasons pass, I'm amazed at the progress farmers have made by accepting changes in their farming practices to maximize gains," Mponda said, adding that novel promotion strategies are necessary to compete with the numerous other seed companies in the country.
"We're certainly leveraging modern marketing methods to raise awareness on drought-tolerant varieties, and Lubango in particular. So far, audio-visual tools are a hit," Mponda said.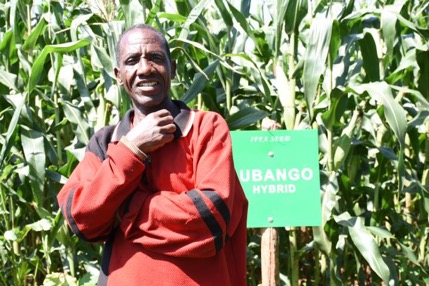 IFFA Seed recently produced a short film detailing the life cycle of Lubango maize from planting to harvest, and sharing farming tips and tricks at every stage. The video will be screened at all farmer field days and other relevant events hosted or attended by the company. Audio announcements are broadcast at Nzega's local railway station, a previously untapped channel, and the company produces flyers for distribution to farmers at events and seed purchase areas. Mponda is keen on large-scale visual outputs, and has identified billboards and television adverts as his next course of action.
Through technical and financial support and capacity building initiatives, CIMMYT's Drought Tolerant Maize for Africa Seed Scaling (DTMASS) project works closely with IFFA Seed Company and other private partners throughout eastern and southern Africa to bring affordable, improved maize seed to 2.5 million people. DTMASS aims to meet demand and improve access to good-quality maize through production of improved drought-tolerant, stress-resilient and high-yielding maize varieties for smallholder farmers through 2020.