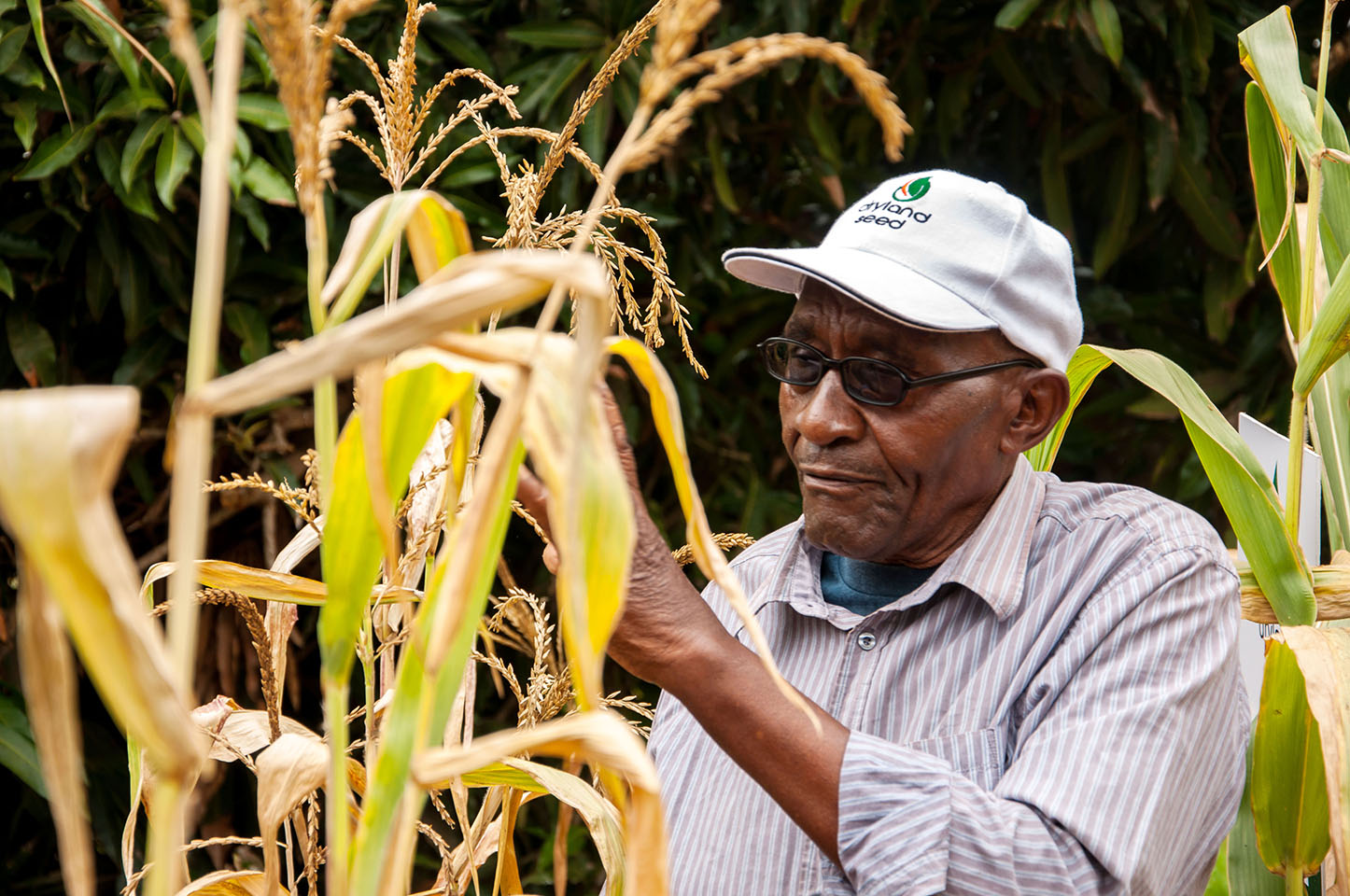 About 100 partners from diverse institutions including CIMMYT, the International Institute of Tropical Agriculture (IITA), national agricultural research systems (NARS), the private sector, and donors gathered recently at a joint meeting of the Drought Tolerant Maize for Africa (DTMA) and Improved Maize for African Soils (IMAS) projects held in Addis Ababa on 14–17 September 2015. The participants came from 15 African countries, plus India, New Zealand, and USA.
This first joint meeting, opened by Fentahun Mengistu, Director General of the Ethiopian Institute of Agricultural Research, marked the end of the two projects, which will officially complete their work in December 2015 across 14 target countries in sub-Saharan Africa (SSA). The meeting reviewed the progress made in Africa through the projects over the last 5 and 8 years, respectively.
The two projects released 200 unique improved maize hybrids and open-pollinated varieties (OPVs) with drought tolerance (DT) and nitrogen-use efficiency (NUE), which are traits favored by smallholder farmers. These varieties – some which combine both traits– not only yield much more under moderate or severe drought stress, but also utilize more efficiently the small amounts of fertilizers most farmers can afford to apply to their maize.
Speaking on the importance of maize breeding work in Africa, B.M. Prasanna, Director of CIMMYT's Global Maize Program and the CGIAR Research Program on MAIZE, said, "Solutions to the world's food challenges need the benefit of improved maize varieties that yield well for farmers both in 'good' and 'bad' years, withstanding the crippling effects of climatic changes and other stresses."
DTMA efforts to commercialize DT varieties have enabled 43 million people to access and benefit from these varieties. This, coupled with efforts to promote the new improved DT varieties by small- and medium-scale seed companies, has been instrumental in DTMA's success. As John McMurdy, from the United States Agency for International Development (USAID), said, "It is very important to create awareness of these improved varieties, particularly the fact that they are excellent even during normal rains. Farmers need to know these key characteristics so they can appreciate and benefit from the seed. I am glad that the next phase of CIMMYT's work is geared towards reaching out to farmers; this is essential in maize work."
Influencing policies to support the adoption of improved varieties within partner institutions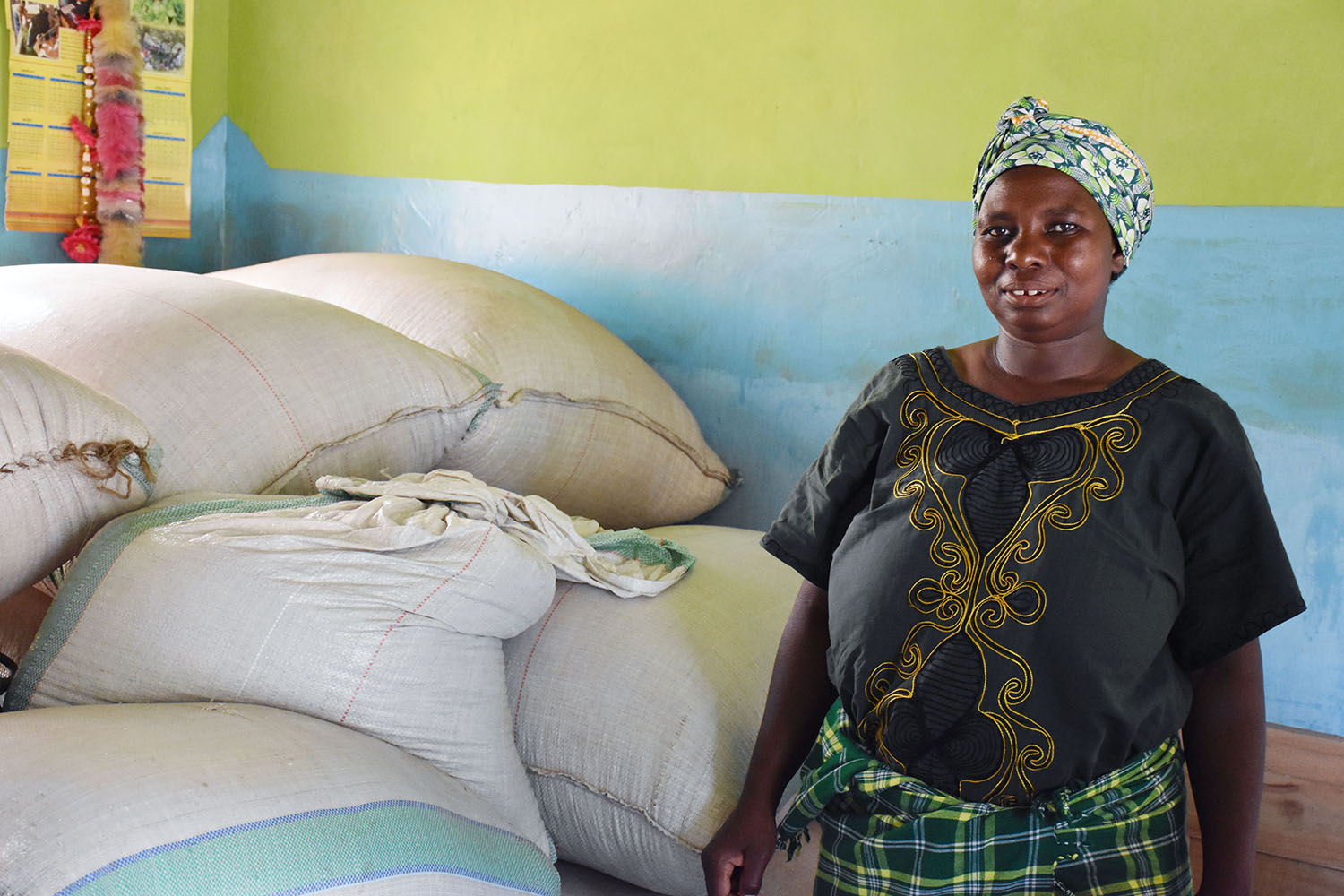 Both DTMA and IMAS targeted policy makers within partner institutions to facilitate adoption of new improved varieties. A policy issue highlighted at the meeting was replacing old and obsolete varieties with the new improved varieties, viewed as critical for adapting to climate change and improving smallholders' livelihoods.
Meeting participants were divided into two groups and visited major maize seed companies in Ethiopia, where they observed the performance of various DT varieties and learned about ongoing variety replacement. The sites visited included Ethio VegFru Company, Ano Agro Industry, Meki-Batu Cooperative Seed Company, Shalo Farm, and Bako Agricultural Research Centre, which is Ethiopia's national center of excellence for maize research. At the Centre, they were hosted by, among others, Tolera Keno, who is EIAR's National Maize Research Coordinator.
An old variety, BH660, which has been on the market for the last quarter century, is now gradually being replaced by BH661, an improved DT hybrid. According to Fekadu Berhane, Production Manager at Ethio VegFru Company, farmers were most concerned about BH660's late maturity of about 160 days. "Their numerous complaints obviously led to a drastic decline in the market," explained Fekadu. "The switch to BH661 has taken two years. In 2015, we produced and distributed 60 tons of BH661 seed in the west, south, and southwest of the Oromia Region, and farmers are getting a minimum of 8 tons per hectare."
Ano Agro Industry began operating Ethiopia's first private seed-producing commercial farm 23 years ago. Significantly, some of their early maize hybrids from that time are still in production. "We are partnering with CIMMYT to replace these old hybrids and demonstrate new varieties, including BH546 and BH547, which are both drought tolerant," explained Tesfaye Kumsa, Managing Director at Ano Agro Industry. "We have now started producing basic seed. We also educate farmers on management of improved varieties, since management alone accounts for the greatest proportion of yield– sometimes by a factor of up to three or four times in terms of yield obtained."
Continuous dialogue with policy makers at the Kenya Plant Health Inspectorate Services (KEPHIS) bore fruit in 2014, when Kenya's Variety Release Committee included performance in low-nitrogen soil as a special trait for maize variety release. This reaffirms the high premium KEPHIS accords to performance in poor soils, setting the pace for other regulatory bodies in SSA to recognize and address the challenge.
In addition, close collaboration with partners and donors, in particular USAID and the Bill & Melinda Gates Foundation (BMGF), enabled IMAS to make concrete headway in addressing the maize lethal necrosis (MLN) disease that has rapidly emerged as a major threat to maize farming in East Africa since 2011. The IMAS project rapidly identified diverse sources of MLN tolerance in its germplasm base and, currently, MLN-tolerant maize is being widely disseminated across East Africa, while newly identified sources of tolerance are being shared with other CIMMYT-Africa breeding projects. Gary Atlin, from BMGF, observed that "In the four years since MLN was discovered, we now have hybrids that have significantly better tolerance to MLN. IMAS is credited with a rapid response to MLN, which has affected breeding work in the region."
To bring improved DT and NUE seeds to the farmers, collaboration with seed companies and NARS has been an important pillar of DTMA and IMAS work. Abebe Menkir, DTMA project leader at IITA, attributed this strength to "a clearly defined product development plan and harnessing the strengths of the right partners to deliver varieties and hybrids."
In 2014 alone, production of certified DT and NUE maize seed across 14 target countries was 54,000 metric tons for the benefit of 40.2 million people. Production of these seeds was spearheaded by small- and medium-scale companies that accessed the improved seeds free of charge.
The adoption and uptake of these varieties varies from one country to another. Depending on the type of variety – hybrid or OPV – the adoption rate for DT maize ranges from 18 to 80%, with hybrids getting adopted much faster because of their yield advantage, estimated at 49% compared to improved OPVs currently on the market.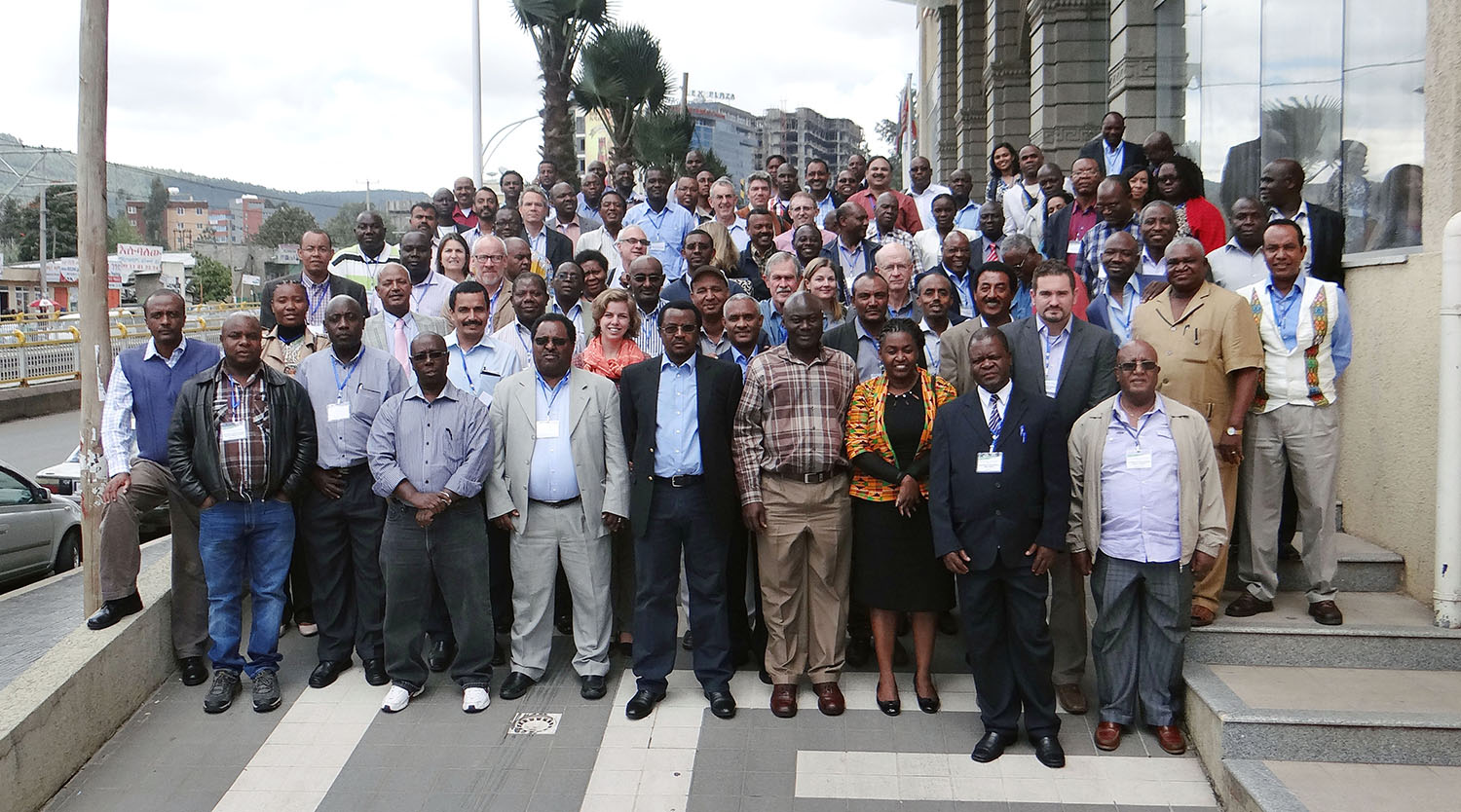 Farmers in countries such as Nigeria and Malawi are leading in the adoption of DT maize varieties, largely because of favorable government policies that have made access to the improved varieties much easier and more affordable. These farmers have reported higher yields from the DT varieties compared to non-DT varieties.
The next step for CIMMYT and its partners is to increase adoption of improved DT and NUE varieties and replace the old, obsolete, climate-vulnerable varieties with multiple stress tolerant improved maize varieties to effectively face current and emerging challenges.
Plans for this are already being implemented through various initiatives, including the project Drought Tolerant Maize for Africa Seed Scaling (DTMASS). DTMASS will work closely with seed companies to produce 12,000 metric tons of certified DT seed in the next three years. The aim is to ensure seed availability to smallholders at affordable prices, and to sustain seed demand among these farmers.
Starting in 2016, IMAS conventional NUE breeding will begin a new phase by fusing with DTMA in a proposed new project dubbed "Stress Tolerant Maize for Africa." This project aims to develop improved multiple-stress-tolerant varieties that can effectively face current and emerging challenges.
Given the increased threat of climate change and other stresses to African agriculture, collaborative efforts among major maize projects in Africa will be prioritized by CIMMYT in the coming years. This joint meeting paved the way for collaboration, as it included – for the first time – other maize projects such as Water Efficient Maize for Africa, SIMLESA and TAMASA to identify and create synergies with DTMA and IMAS in the next phase. These projects will continue to draw from one key resource – improved maize varieties, some which have been developed jointly– to maximize impact for Africa's smallholder farmers.