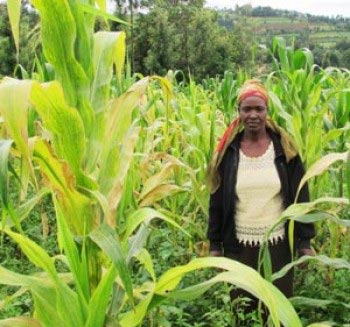 A serious new disease of maize appeared in the farmers' fields in eastern Africa in 2011. Called maize lethal necrosis (MLN; or corn lethal necrosis, CLN), it can devastate maize crops. The disease is difficult to control for two reasons:
It is caused by a combination of two viruses that are difficult to differentiate individually based on visual symptoms.
The insects that transmit the disease-causing viruses may be carried by wind over long distances.
National and global research and extension organizations, laboratories, and seed companies are working together to control the spread of the disease and to develop and deploy disease-resistant maize varieties for the farmers as soon as possible.