MANICA, Mozambique (CIMMYT) – From years of civil war to the devastation of drought, Mozambique has had its fair share of misfortune over the last six years.  Home to an estimated 26 million people, this country holds promise for a mighty economic comeback, with agriculture as a major contributor. Despite struggles to reclaim its former glory, several agricultural multinationals are setting up shop in Mozambique, and reaping great benefits.
One such company is Klein Karoo (K2), a seed producing and marketing giant with presence in Africa and around the world. Founded in Oudtshoorn, South Africa, in 2003, K2 has expanded its reach with seed production and business units in southern Africa (Mozambique, Zambia and Zimbabwe), and distribution partners in Asia and Europe.
Before setting up a seed production unit in Mozambique in 2016, K2 would import seed from South Africa and Zimbabwe, which took up a hefty chunk of total operation costs. Now, these funds can be directed towards production, distribution, and marketing efforts in the country. In 2016 for instance, K2's sales target for drought tolerant (DT) maize seed was 100 tons. With local production up and running, 40 tons were produced, and 60 tons imported – a significant cost reduction.
The company is currently undertaking multiplication of both hybrid and open pollinated varieties (OPVs) of DT maize, the most popular being Pris 601 and ZM 523 respectively.
Pris 601, a DT hybrid, is particularly favored for its similarities to long loved Matuba, a local variety smallholder farmers have held onto despite its poor yield potential. Much like Matuba, Pris 601 is semi flint, giving it an excellent milling quality preferred by women. On average, farmers planting Matuba can expect a maximum yield of two tons per hectare (t/ha), compared to almost six times more with Pris 601.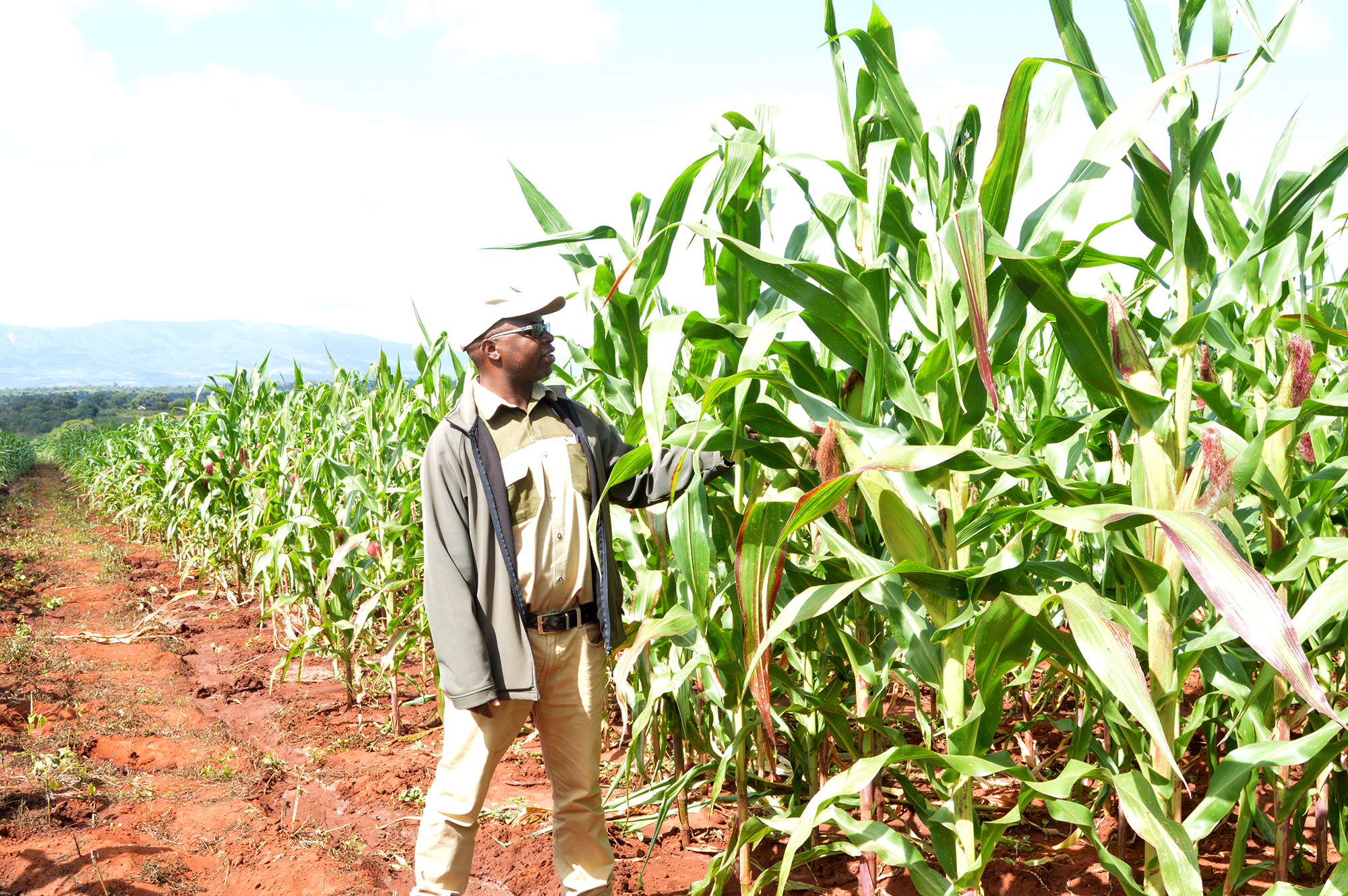 "Coupled with good farming practices such as proper spacing, timely weeding, and correct fertilizer application, smallholder farmers in Mozambique could potentially harvest as much as 10 to 12 t/ha by planting drought tolerant maize variety Pris 601," says Julius Mapanga, operations manager for K2 based in Mozambique, adding, "However, since most farmers are not very consistent with good agronomic practices, actual yield falls to about 5 t/ha, which is still better than Matuba."
Ensuring uptake and adoption of DT maize varieties among farmers requires innovative strategies, including partnerships with experts in seed promotion. Klein Karoo, in partnership with Farm Input Promotions Africa Ltd. (FIPS-Africa), have rolled out distribution of trial seed packs to farmers, and use of village based advisors (VBAs) to close on sales.
Seed packs, usually weighing between 25 to 75 g, are quickly gaining popularity among seed companies as an alternative to planting demonstration plots. Not only are demonstration plots costly to set up, they are also few and far between, meaning not too many farmers get to see them. Demonstration plots also simulate ideal conditions such as fertilizer application and sometimes irrigation, as opposed to actual farmer habits, which are not always good. Seed packs on the other hand are cost efficient, have a wider reach, and farmers can practice their usual farming methods to see for themselves the product's performance.
On average, a farmer hosting a demonstration plot will receive a 10 kg bag of maize seed per season, along with fertilizer, and expert advice and follow up on good agronomic practices. Seed packs of 25 g each from a 10 kg bag of maize benefit 400 farmers, and each pack is enough to plant about three rows of maize on a five meter square plot.
Even though Klein Karoo has distributors present in almost all provinces in Mozambique, some gaps in seed distribution still exist. This is where VBAs come in handy, especially in areas with low concentration of agro-dealers, and where farmers live far apart from each other. VBAs are farmers with entrepreneurial skills, and well known in the community, who can purchase seed from K2 and sell within their locality. On average, a VBA can reach between 200-300 farmers per village, to sell improved seed and offer training on good farming practices.
Combining seed packs with promotion by VBAs is possibly the best business strategy K2 could employ. In 2015 alone, over 80,000 seed packs of 30 g each were distributed to farmers across Mozambique, with VBAs making individual sales of between 100-200 kg of improved maize seed.
Through technical and financial support and capacity building initiatives, CIMMYT's Drought Tolerant Maize for Africa Seed Scaling (DTMASS) project works closely with Klein Karoo and other partners in eastern and southern Africa to bring affordable, improved maize seed to 2.5 million people. DTMASS aims to meet demand and improve access to good-quality maize through production of improved drought tolerant, stress resilient, and high yielding maize varieties for smallholder farmers.