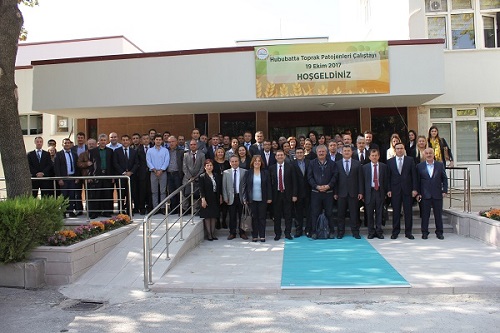 ANKARA, Turkey (CIMMYT) – In a world of rapidly changing climates and related threats to agriculture and food production, including the emergence and spread of deadly crop pathogens and pests, Turkey's Ministry of Food, Agriculture and Livestock (MFAL) has for the first time allocated funding to establish a world-class center for research on soil borne pathogens.
The announcement was made at an international workshop on soil borne pathogens (SBP) organized at MFAL in Ankara in October by the Directorate of Turkey's Plant Protection Central Research Institute, Ankara (PPCRI). The new SBP research center will be located at that PPCRI, according to Dr. Nevzat BİRİŞİK, Director General, MFAL General Directorate of Agricultural Research and Policies.
"Among other things, the new center will focus on controlling the expansion of soil borne pathogens to new cropping areas, as well as linking to international research and experts on the pathogens, which cause massive damage each year to agriculture in Turkey," BİRİŞİK said.
More than 147 delegates from across the ministry of agriculture and representatives of private companies gathered at this workshop, bringing together senior government officials and high-level experts to review and discuss scientific and technical activities in the management of soil borne pathogens in cereals.
The Turkish Ministry of Agriculture has given ongoing support to the International Maize and Wheat Improvement Center (CIMMYT)-led SBP program in Turkey to fight against diseases affecting cereal crops, which occupy 65 percent of Turkey's farmland.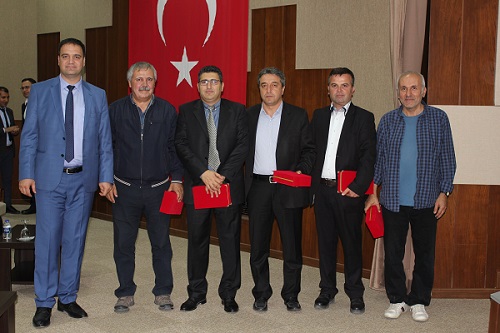 Soil borne pathogens cause significant damage in cereals, with global yield potential losses in wheat of up to 20 percent. Changing climates that are reducing growing conditions in tropical areas are also enabling the spread of SBPs into northern regions at increasing rates. This spread presents the risk of areas previously unaffected by SBPs having serious issues. Climate change may also affect the resistance of crops to specific soil pathogens through impacts of warming or drought and through the increased pathogenicity of organisms by mutation induced by environmental stress.
The SBP program is also involved with the use of chemical control on soil pathogens, with regard to the outlook and future expectations of pioneering pesticide producers in the world. The SBP program at CIMMYT-Turkey is using seed treatment to investigate whether or not it can synergistically reduce diseases populations. Seed treatment is absolutely required where diseases are present or where farmers do not accept changing their local, highly susceptible varieties with the resistant and modern ones.