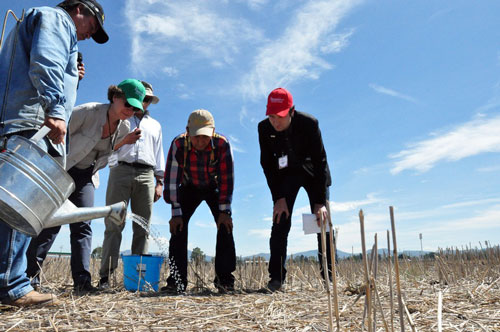 Bram Govaerts, associate director of the Global Conservation Agriculture Program at the International Maize and Wheat Improvement Center (CIMMYT) demonstrates to collaborators how straw retains water by avoiding surface runoff at an experimental station.
Govaerts stands on the right, while a man to the left uses a stopwatch to observe how much time passes before the water begins to run.
The project is part of MasAgro, a program focused on the sustainable modernization of agriculture in Mexico. Through conservation agriculture, scientists aim to improve rural incomes and livelihoods through sustainable management of agro-ecosystem productivity and diversity, while minimizing unfavorable environmental impacts.