MEXICO CITY (CIMMYT) – Zhonghu He, CIMMYT distinguished scientists and country liaison office in China, was one of a small number of scientists invited to the recent 19th Congress of the Chinese Communist Party. He was selected based on his outstanding contributions in wheat research.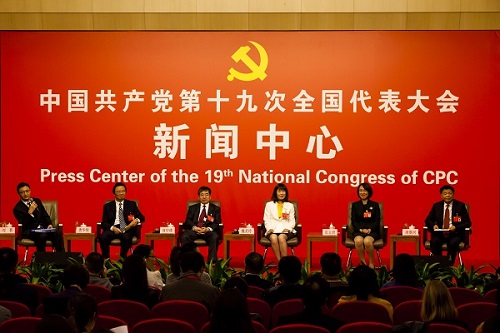 He gave a keynote presentation on agriculture and wheat research to the assembly, together with eight ministers including the Minister of Agriculture, Changfu Han, in an open discussion forum at The Great Hall of the People, with coverage by Chinese and global media.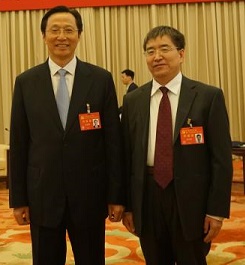 His presentation emphasized the nutritional and health value of wheat-based foods and the environmental benefits of wheat, particularly the role of winter wheat in protecting protect the soil during winter and spring.
He also described the importance of international germplasm exchange and collaboration.
CIMMYT has been a valued partner of the Chinese Academy of Agricultural Science (CAAS) and other national and provincial organizations for several decades. Genetic contributions of CIMMYT breeding are present in more than 26% of all major wheat varieties released in China after 2000 and over 350 Chinese researchers have taken part in CIMMYT wheat training programs since 1970.