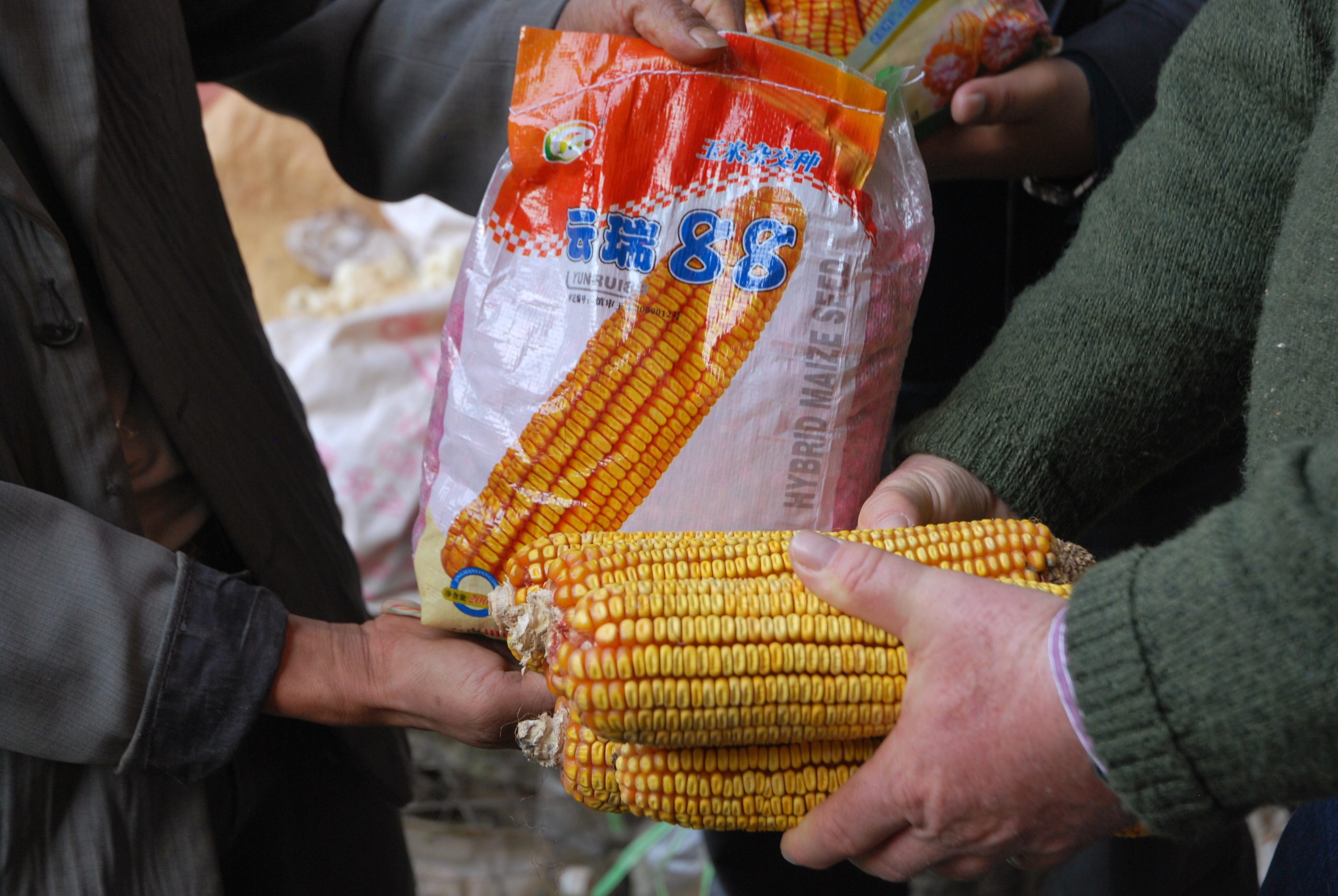 The negative effects of climate change on food systems are felt across political boundaries, so creating sustainable remediation steps are best accomplished through global collaboration. In that spirit, the International Maize and Wheat Improvement Center (CIMMYT) and the Chinese Academy of Agricultural Sciences (CAAS) convened the China-CIMMYT Workshop on Climate Change & Food Crops Production on December 6, 2022.
Participants included principal investigators of China's National Key Technology Research and Development Program, representatives of Chinese agricultural universities, CIMMYT scientists and representatives from a variety of international organizations. The agenda featured discussions regarding research priorities, efforts to establish best practices in classifying and prioritizing climate risks and identifying potential crucial points for future cooperation between CIMMYT and China.
After the welcome address from Wheat Breeder and Country Representative for China Zhongzhu He, Thomas Lumpkin, CIMMYT Director General Emeritus provided the introduction to global climate issues and their effects on agriculture, particularly staple crops like wheat.
"All climate change mitigation strategies must account for their effect on food production systems, the aim of this convening was to facilitate discussions among climate change scientists, crop breeders and agronomists," said Lumpkin. "Global issues require global solutions and so collaboration among institutions is pivotal."
Tek Sapkota, CIMMYT Agricultural Systems and Climate Change Scientist, presented a framework for quantifying GHG emissions and mitigation potential for food systems, key research objectives of the One CGIAR initiative MITIGATE+, an initiative aimed to reduce annual global food systems emissions by 7% by 2030.
Three other CIMMYT scientists presented at the workshop. Wei Xiong, Senior Scientist, Crop Modeler, focused on genotype-environment interactions and its implication on breeding. Urs Schulthess, Remote Sensing Scientist, presented state-of-the-art results on the effects of temperature and vapor pressure deficit on radiation use efficiency of wheat. Huihui Li, Scientist, Quantitative Geneticist, discussed expanding genome wide association mapping and genomic selection to include climatic factors, highlighting novel methods to bring genes and climate together to accelerate breeding cycles.
In the workshop's closing remarks, Wei reiterated CIMMYT's commitments to continued collaboration with Chinese institutions and outlined next steps, such as CIMMYT's commitment to increasing global agricultural resilience via novel research, partnerships, and increased engagement. Wei also detailed methods to identify new mechanisms and funding channels to promote global cooperation, such as One CGIAR initiatives and funding from national partners, including the CAAS.