By Mike Listman/CIMMYT
CIMMYT and the Canadian Wheat Alliance (CWA) launched a collaboration on 9 June to apply genomics-assisted breeding to develop new durum wheat varieties that are more resistant to wheat rust, Fusarium head blight and other diseases. The work will benefit Canadian farmers and durum wheat producers in developing countries.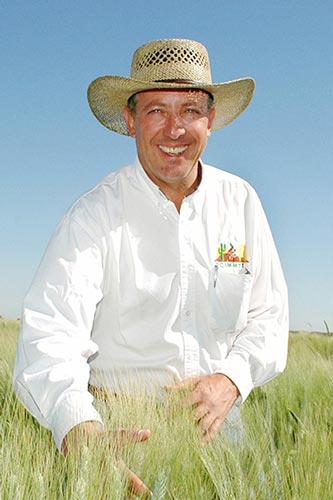 "The world uses more than 25 million tons of durum wheat each year, either for pasta or as a key food staple and source of livelihoods in North Africa and the Middle East. This collaboration will help to assure sufficient durum wheat production and quality to meet rising global demand," said Hans Braun, director of CIMMYT's Global Wheat Program.
The CWA is a project of the government of Saskatchewan, the National Research Council Canada and Agriculture and Agri-Food Canada. It is focused on accelerating variety development, sustainable yields with variable climates, increased productivity and sustainable profitability.
"Our collaboration with CIMMYT, one of the world's most reputable organizations in the field of wheat improvement, will allow Canadian wheat farmers to benefit from the Center's world-class and extensive research," said Roman Szumski, chair of the CWA Steering Committee.