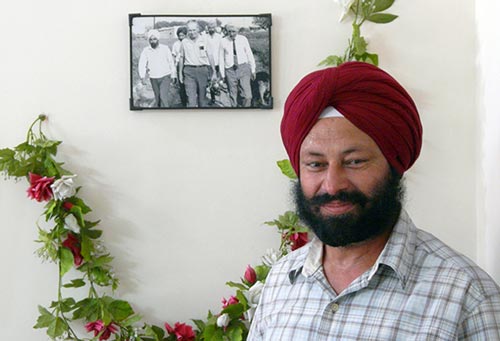 By Patrick Wall/CIMMYT
Those who worked with Dr. Norman Borlaug are proud to show their photos with him. In Punjab, India, farmer Charanjit Singh Gill shows a photo of his father with Borlaug during a visit in the 1960s.
Below, the second photo shows a group in the Bajío, Mexico, in 1953. José Luis Huerta Torres brought the picture to a farmers' field day organized by Hub Bajío in January 2013. Huerta was extremely happy to see CIMMYT's presence grow in the area and wanted to show off his picture with Borlaug. The photo shows, from left to right, John Gibler, Borlaug, José Huerta Sr., John Pitner and José Huerta Jr. – all important figures in CIMMYT's history.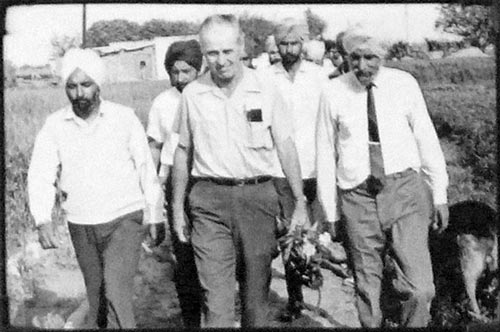 John Gibler, like Norman Borlaug, studied under E.C. Stakman at the University of Minnesota. When he graduated with his Ph.D. in 1951, he joined Borlaug in Mexico until 1955. He then became a Rockefeller consultant and headed cereal research in Colombia and Ecuador before returning to CIMMYT as Director of Agricultural Programs in 1969. John Pitner worked with the Office of Special Studies from 1947 to 1954. CIMMYT is collecting photos of Borlaug for Borlaug100, the upcoming wheat and food security summit in March.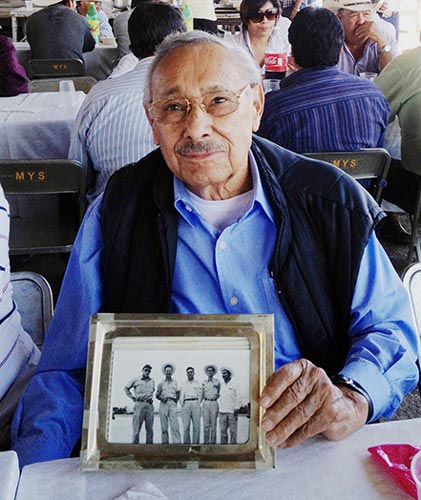 See the photo blog or check out the Flickr album. Submit your own photos by emailing them to Ariel Saffer (a.saffer@cgiar.org) with the subject line "Photos of Dr. Borlaug."