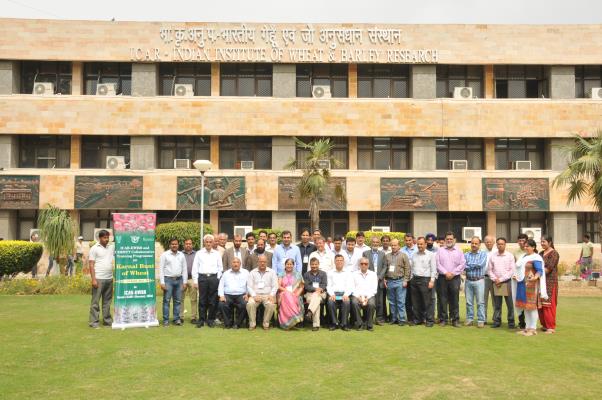 DELHI, INDIA — Afghanistan is strategically located at the intersection of South, Central and West Asia, making it an incredibly geographically diverse country. Varying climates and terrains across the country have a direct impact on agriculture, including Afghanistan's staple crop wheat, which is grown in in tropical climates in the east to cooler regions in the west.
However, various rust diseases affect wheat yields across the country. According to the Food and Agricultural Organization of the United Nations, wheat rusts manifest as yellow, blackish or brown colored blisters that form on wheat leaves and stems, full of millions of spores. These spores, similar in appearance to rust, infect the plant tissues, hindering photosynthesis and decreasing the crop's ability to produce grain.
While yellow rust is one of the most far-reaching diseases in Afghanistan and globally most devastating rust disease, Karnal bunt is another disease that while confined to the eastern part of Afghanistan, has proven challenging to combat with climate change creating more favorable conditions for the disease to spread in the region.  In addition, the eastern province of Nangarhar is emerging as an important seed production hub in the country, raising concerns about Karnal bunt.
To counteract and contain Karnal bunt, CIMMYT and the Indian Institute of Wheat and Barley Research (IIWBR) of the Indian Council of Agricultural Research jointly organized a three-day training program on Karnal bunt for Afghan researchers. Indu Sharma, former IIWBR director, stated this training is the beginning of a long collaboration between IIWBR and Afghanistan's national agricultural research system. She also gave a detailed description of the Karnal bunt pathogen and its epidemiology, emphasizing the importance of detecting and how to combat Karnal bunt in Afghanistan.
During the workshop various principal scientists from IIWBR and the Indian Agricultural Research Institute discussed India's perspective and experience with wheat diseases, production strategies current research trends and genetic and biotechnological means for improving wheat. There was also a demonstration on preparing Karnal bunt-free seed samples for international shipping by IIWBR principal scientist M. S. Saharan.
In his address, IIWBR Director R. K. Gupta expressed his appreciation for the trainees' active participation and looked forward to collaborating with them in the future. Sharma cited material exchange and screening of advanced lines for quality and disease resistance as opportunities for future collaboration.