As you all know, Paula Kantor died tragically on May 13, in the aftermath of a Taliban attack on the hotel where she was staying in Kabul, Afghanistan. We are all very sorry for her loss and are gathered here today to pay homage to a caring, committed, energetic and talented colleague.
Paula joined CIMMYT as a senior gender and development specialist in February 2015 to lead an ambitious research project focused on understanding the role of gender in major wheat-growing areas of Afghanistan, Ethiopia and Pakistan.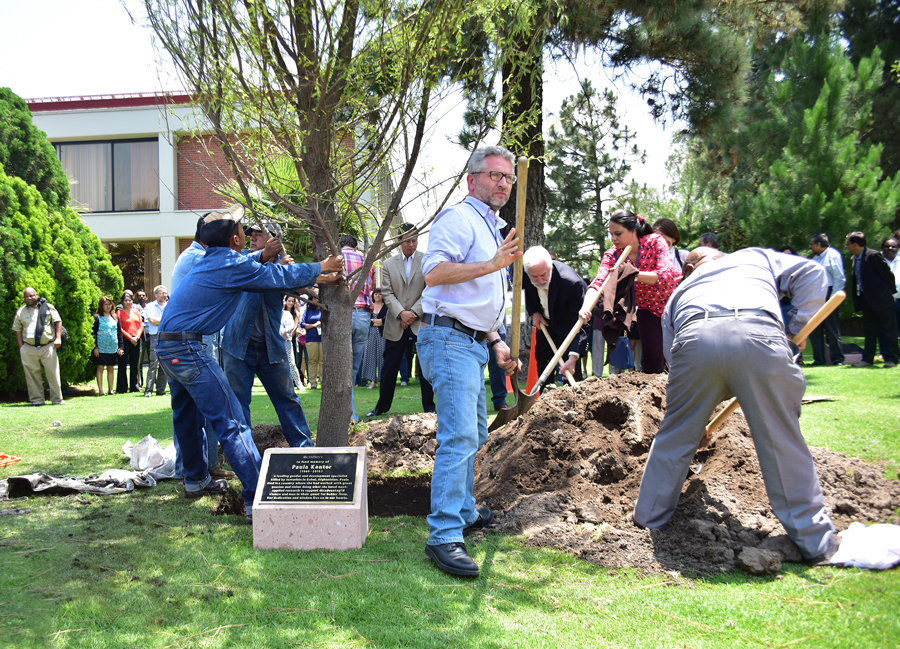 She was not a stranger to Afghanistan, having worked in Kabul from 2008 to 2010 as director and manager of the gender and livelihoods research portfolios at the Afghanistan Research and Evaluation Unit, an independent research agency. She had a love for the Afghani people and was committed to improving their lives.
I never met Paula, but having spoken to colleagues who knew her, she had an exceptionally sharp, analytical mind and a deep understanding of how change can empower men and women to give them a better chance to influence their own lives and choose their own path.
By planting this tree, we want to remember Paula for her strong passion in ensuring that her work made a difference and it is now upon us to move forward and make that difference she strived for.