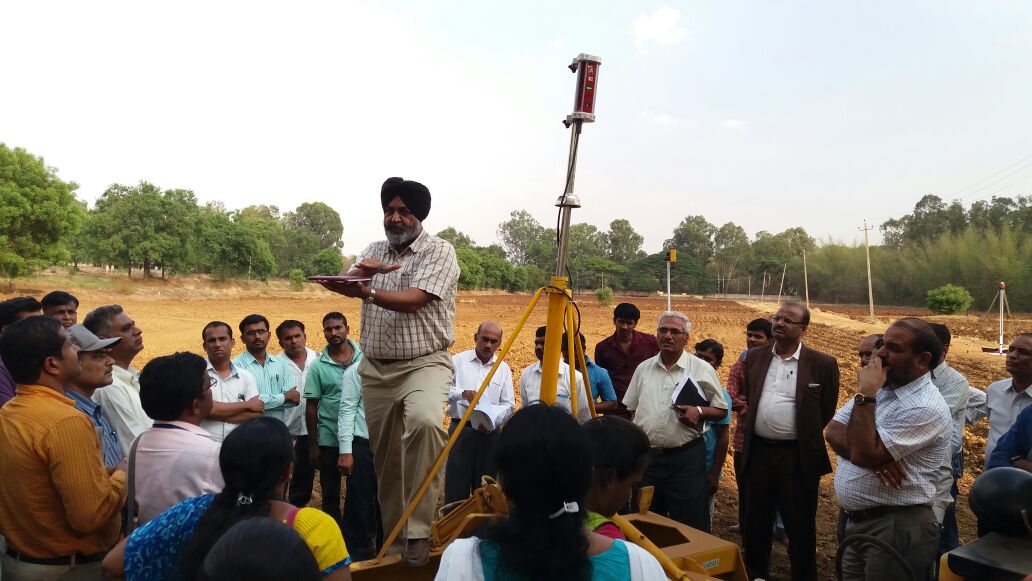 DHARWAD, INDIA — Nearly 150 scientists, researchers and extension agents from universities and agricultural departments across the state of Karnataka, India, attended a field training 12-13 April on conservation agriculture and farm mechanization for sustainable intensification. The training was hosted by the University of Agricultural Sciences (UAS), Dharwad, Karnataka, and jointly organized by CIMMYT, UAS and Karnataka's Department of Agriculture.
South Asia is one of the most vulnerable regions to climate change. Flooding and drought coupled with seasonal rainfall changes are predicted to devastate agriculture, with extreme heat already disrupting the growing season in India and other countries. Wheat production in India's Indo-Gangetic Plains may decrease by up to 50 percent by 2100, harming the hundreds of millions who rely on the region for food security. India also extracts more groundwater than any other country in the world to support agriculture, with northern India's groundwater declining one meter every three years.
Karnataka faces these and other challenges, including production system constraints, mono-cropping and lack of access to markets, storage facilities, processing units and real-time information. Other constraints include large post-harvest losses, labor and energy shortages, poor mechanization and fodder scarcity.
J.V. Goud, Ex Vice Chancellor, UAS, Dharwad, described these challenges in his inaugural address and emphasized the need for sustainable agriculture practices to achieve food security in India.
"Courses like this help combat climate anomalies and make agriculture practices drought-proof," said Goud. Sustainable practices have proven successful in addressing water shortages in agriculture. For example, trainees were introduced to precision land leveling, which can raise India's wheat yields more than 16% and increase water productivity by 130%.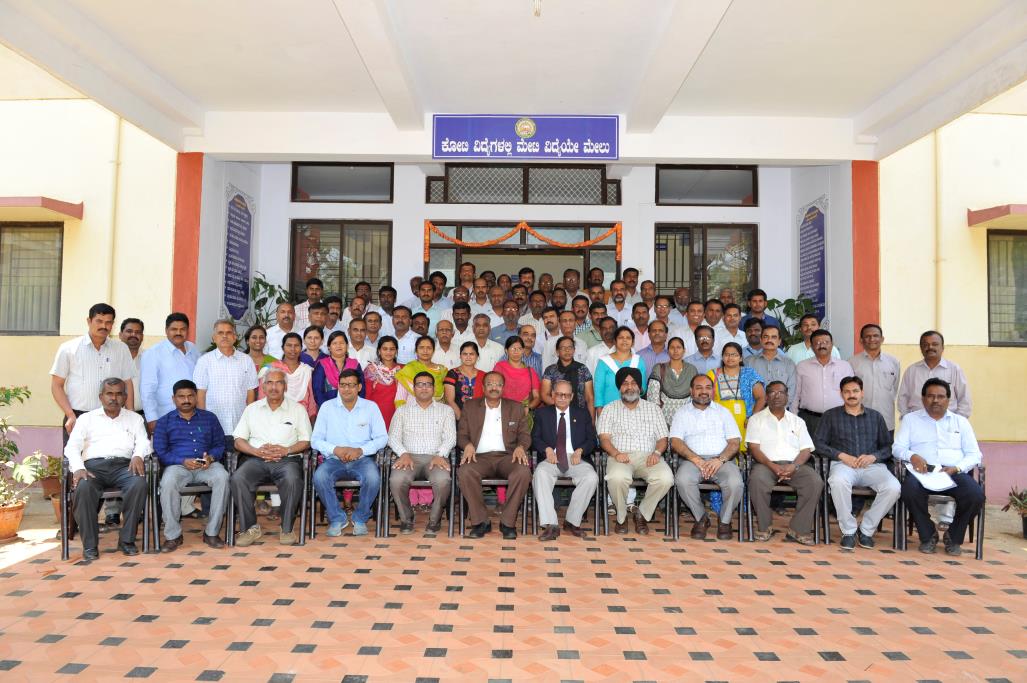 According to M.L. Jat, CIMMYT senior cropping systems agronomist and an expert in conservation agriculture (CA), "Climate-smart agriculture practices such as CA not only minimize production costs and inputs, but also help farmers adapt to extreme weather events, reduce temporal variability in productivity, and mitigate greenhouse gas emissions, This is backed up by ample data on conservation agriculture management practices throughout the region."
Conservation agriculture is sustainable and profitable agriculture based on minimal soil disturbance, permanent soil cover and crop rotations. It is improving farmers' livelihoods throughout South Asia and has led to policy-level impacts through the implementation of CA practices covered in the training, such as precision land leveling, zero tillage, direct seeding and crop residue management.
Trainees were taught how to operate a variety of CA machines, including multi-crop zero-tillage machines that can calibrate the amount of seed and fertilizer and control speed for seeding different crops. They also learned about other practices such as weed, nutrient and water management using precision support and sensors.
Scientists and researchers who imparted the training included Jat, CIMMYT agronomist H.S. Jat, CIMMYT hub manager S.G. Patil, CIMMYT consultant Yogesh Kumar Singh, Borlaug Institute for South Asia (BISA) senior research engineer H.S. Sidhu, BISA senior scientist R.K. Jat and Deputy Director of the International Plant Nutrition Institute's India Program-South Zone, T. Satyanarayana.