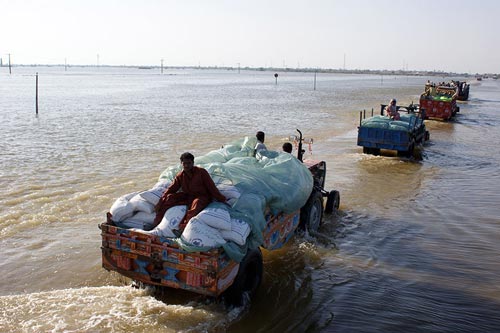 Water plays a vital role in crop production, but flooding in vulnerable regions also ruins crops and hinders aid agencies' efforts to reach people affected by crisis.
In this picture from the World Food Programme (WFP) taken by Amjad Jamal in 2012, vehicles laden with emergency supplies motor through floodwaters to deliver food aid to around 20,000 people stranded in Pakistan's Sindh Province.
This third successive year of flooding caused the deaths of around 400 people and destroyed homes and agricultural livelihoods. WFP provided one-month food rations, including fortified wheat flour, pulses, vegetable oil, iodized salt and high energy biscuits.
For more information, follow WFP on Twitter @WFP