On 02 September 2010, Nepal gave the go-ahead to release a new wheat variety with resistance to Ug99. BL3063—given the common name "Vijay" meaning Victory—has CIMMYT parental lines in its pedigree, good resistance against variants of Ug99, and impressive agronomic performance under both normal and late sown conditions in the Terai region of Nepal.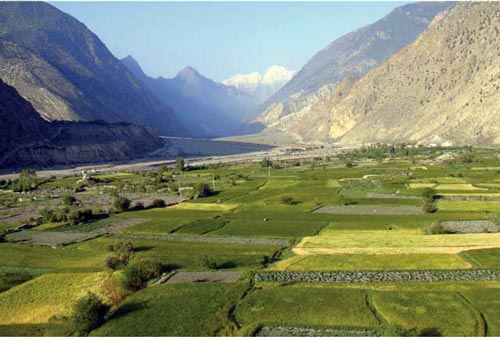 "NL 3063 yielded 7% higher than the current most popular variety, Gautam, in three years of multi-location testing in Nepal," said Madan Raj Bhatta, wheat breeder at Nepal Agricultural Research Council (NARC), adding that it also performed better than other varieties in on-farm testing.
Because of its notable performance under late-sown conditions, BL 3063 is believed to have terminal heat tolerance. It also performs exceedingly well under zero tillage, said Janmejai Tripathi, wheat agronomist in Bhairahwa, Nepal. Additionally, BL 3063 has large, bold, amber colored grains, high protein content (12.5%), and good quality for baking industries. Recently, Yue Jin of the United States Department of Agriculture reported that this variety possesses adult plant resistance for Ug99.
In Nepal, under the guidance of the National Wheat Research Program (NWRP) and CIMMYT, BL 3063 was under demonstration and multiplication on 22 hectares of farmers' fields. This resulted in 50 tons of improved seed for the coming year, according to Arun Joshi, CIMMYT wheat breeder. This important step toward mitigating the threat of Ug99 was made possible in part by a USAID seed multiplication famine fund program in which six countries are currently multiplying wheat varieties resistant to Ug99. The NWRP of the NARC and CIMMYT-Nepal are working together under this program to identify suitable Ug99-resistant varieties, seed production, and seed delivery.