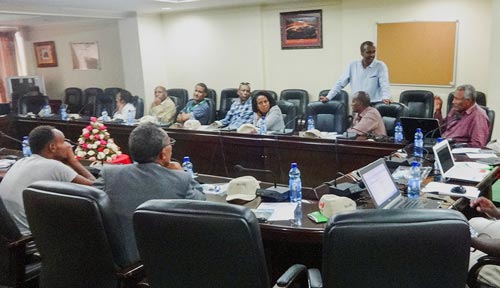 Managers of private and public seed companies in Ethiopia have expressed interest to produce and broadly market quality protein maize (QPM) seed, provided that they get technical and other necessary support from the Nutritious Maize for Ethiopia (NuME) project.
The managers attended a three-day workshop on Seed Business Management organized by NuME from March 23–25 in Addis Ababa, Ethiopia. The training was aimed at improving the capacity of seed companies to produce QPM seed at the required quantity and quality for the sustainable adoption of QPM.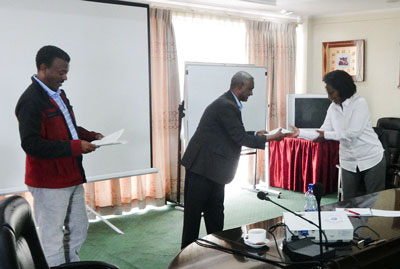 In his keynote address, Dr. Adugna Wakjira, the Deputy Director General of the Ethiopian Institute of Agricultural Research, noted that "many challenges are involved in seed production and delivery systems and it is thus critical that seed companies, both public and private, enhance their capacities to engage in the QPM value chain."
Adefris Teklewold, NuME project leader, briefed participants about the project and its many accomplishments so far and pledged that "NuME will do all it can to address challenges faced by seed companies in producing QPM seed."
"All issues and concerns in the seed value chain need to be considered, including seed quality, branding as well as maize lethal necrosis," Adefris noted.