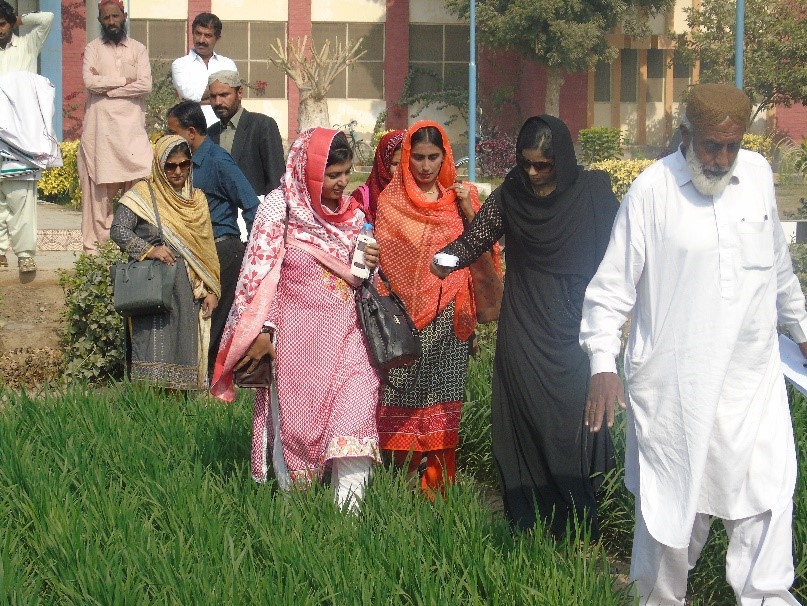 ISLAMABAD (CIMMYT) – Pakistani and the International Maize and Wheat Improvement Center (CIMMYT) scientists are working with wheat farmers to test and promote precision agriculture technology that allows the farmers to save money, maintain high yields and reduce the environmentally harmful overuse of nitrogen fertilizer.
Wheat is planted on more than 9 million hectares in Pakistan each year. Of this, 85 percent is grown under irrigation in farming systems that include several crops.
Farmers may apply nearly 190 kilograms of nitrogen fertilizer per hectare of wheat, placing a third of this when they sow and the remainder in one-to-several partial applications during the crop cycle. Often, the plants fail to take up and use all of the fertilizer applied. More precise management of crop nutrients could increase farmers' profits by saving fertilizer with no loss of yield, as well as reducing the presence of excess nitrogen that turns into greenhouse gases.
Precision nutrient management means applying the right source of plant nutrients at the right rate, at the right time and in the right place. CIMMYT is working across the globe to create new technologies that are locally adapted to help farmers apply the most precise dosage of fertilizer possible at the right time, so it is taken up and used most effectively by the crop.
CIMMYT and the Borlaug Institute for South Asia (BISA) have developed the application "urea calculator" for cell phones. In this process, a Green Seeker handheld crop sensor quickly assesses crop vigor and provides readings that are used by the urea calculator to furnish an optimal recommendation on the amount of nitrogen fertilizer the wheat crop needs.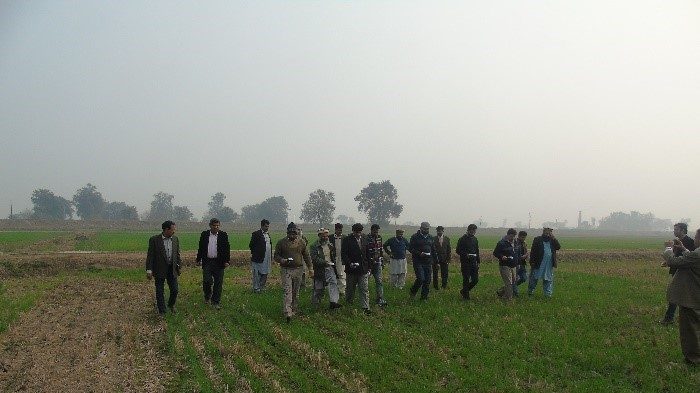 Tests with the crop sensor/calculator combination on more than 35 farmer fields during 2016 in Pakistan results showed that 35 kilograms of nitrogen per hectare could be saved without any loss in grain yield. This technology is being evaluated and demonstrated in Pakistan as part of the CIMMYT-led Agricultural Innovation Program (AIP), supported by the United States Agency for International Development in collaboration with Pakistan partners.
CIMMYT recently began work in four provinces of Pakistan, providing Green Seekers and training to AIP research, extension and private partners. Fifty-five specialists in all took part in training events held at the Wheat Research Institute Sakrand, Sind Province; the Rice Research Institute KSK, Punjab Province; and the Model Farm Service Center, Nowshera, Khyber Pakhtunkhwa Province.
Training and new partnerships will help national partners to demonstrate and disseminate sustainable farming practices to wheat farmers throughout Pakistan.