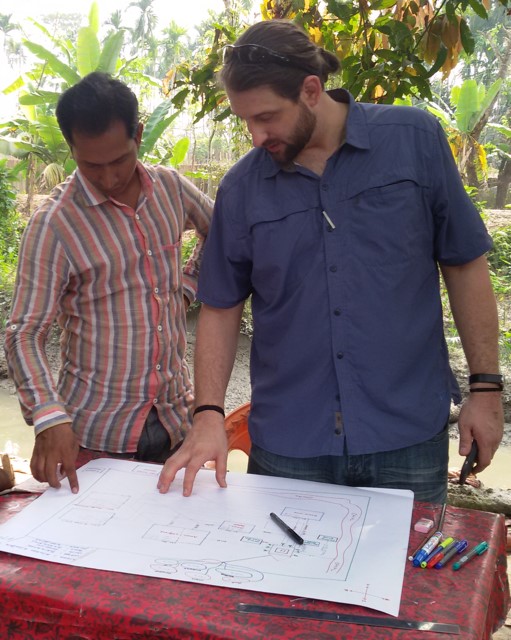 MEXICO CITY (CIMMYT) – Timothy Krupnik, systems agronomist at the International Maize and Wheat Improvement Center (CIMMYT), has assumed leadership of the recently formed Sustainable Intensification community of the American Society for Agronomy's (ASA) Environmental Quality section.
Krupnik founded the community in 2016 with the previous leader, Cameron Pittelkow, assistant professor at the Department of Crop Sciences at the University of Illinois at Urbana-Champaign. Vara Prasad, professor at the Department of Agronomy at Kansas State University and director of the university's Sustainable Intensification Innovation Lab, joined Krupnik in 2016 as vice leader of the community.
ASA is a scientific society dedicated to promoting the transfer of knowledge and practices to sustain global agronomy. The society's goals include understanding how agriculture affects the environment and how agricultural management can be improved to promote air, soil and water quality through its environmental quality section. The ASA currently has over 8,000 members.
"The sustainable intensification community provides a forum for advancing interdisciplinary science to improve the  productivity of the world's crop and livestock systems through studies that utilize agronomic, economic, environmental and social sustainability criteria to develop actionable recommendations," says Krupnik.
Sustainable intensification (SI) is a key agricultural policy priority in both developing and developed nations. SI farming puts methods into place that increase food production from existing farmland while minimizing pressure on the environment. Farmers using these approaches in turn minimize agricultural land expansion, and consequently biodiversity loss, while maximizing the use and flow of ecosystem services to and from farmlands.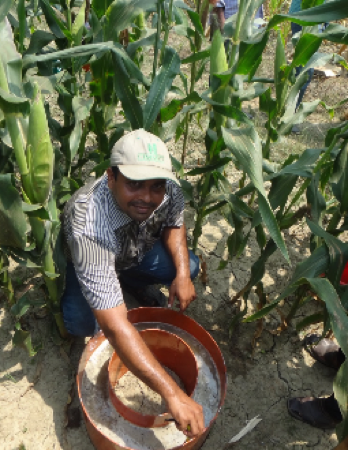 The SI community is one of six communities of scientists under the society's Environmental Quality section. The community brings together members from across the ASA to examine the challenges, limitations and opportunities for SI in agronomic production systems across the globe.
"The work we do tackles the trade-offs between increased farming systems productivity and the risk of environmental pollution, or undesirable social outcomes," according to Krupnik. "The community is a platform for advancing these issues within the ASA, while also advocating for solutions to some of agriculture's most pressing sustainability problems."
The ASA's first SI session was held in November 2016 at the ASA's annual meeting in Phoenix, Arizona. Symposia speakers included David Cleary, director of agriculture at The Nature Conservancy, Achim Dobermann, director and Chief Executive at Rothamsted Research, Bruno Gerard, director of the Sustainable Intensification program at CIMMYT, Sieg Snapp, professor of soils and cropping systems ecology at Michigan State University and Pablo Tittonell, director of the natural resources and environment program at the National Agricultural Technology Institute in Argentina and former chair professor of the Farming Systems Ecology group  at Wageningen University.
Another SI symposium and interactive breakout discussion section on how to assess synergies and tradeoffs between indicators for SI will be held at an upcoming ASA meeting in Tampa, Florida.
More information about the ASA's SI community can be found here.