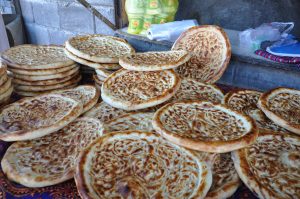 Breeding research by the International Maize and Wheat Improvement Center (CIMMYT) is generating not only higher-yielding maize and wheat varieties but also more nutritious ones, according to a recent post in the Thomson Reuters Foundation News.
The center's mission to foster more productive, sustainable maize and wheat farming contributes directly to U.N. Sustainable Development Goal (SDG) 2, "Zero Hunger. But decades-long work to develop biofortified versions of maize and wheat is now bearing fruit in the form of nutrient-enhanced varieties of particular benefit for people who rely heavily on staple crops in their diets.
Quality protein maize – developed by CIMMYT in the 1980s – is grown on 1.2 million hectares around the world, while pro-vitamin A maize is grown on at least 100,000 hectares in Africa and has been shown to be as effective as vitamin supplements. High-zinc wheat is also taking off in Asia, and the first high-zinc maize varieties for Latin America were released in February.
Click here to read the entire post post in the Thomson Reuters Foundation News.