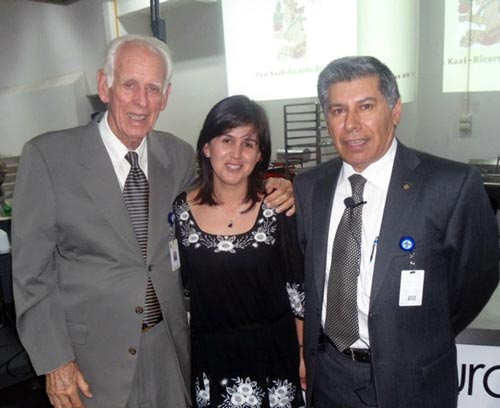 About 350 representatives from the masa-tortilla, nixtamalized flour-industry, seed industry and the academic community gathered in Queretaro, Mexico, for the Fourth International Congress on Nixtamalization. The Congress, organized by the Center of Applied Physics from the National Autonomous University of Mexico (FATA-UNAM) and MasAgro, took place during 17-20 October 2012 and was preceded by a day of MasAgro courses on basic techniques in grain quality for the tortilla and traditional and alternative methods of nixtamalization.
Attendees came from Mexico, USA, Kenya, Venezuela, Guatemala, El Salvador, and Colombia. The program consisted of lectures on the current state on processes of nixtamalization and the socio-economic aspects (from the seed to the product, nutritional qualities of maize and the tortilla, and innovation and alternative processes in nixtamalization). As part of the bi-annual Congress, Manuel Rubio Portilla from Grupo Maseca (GRUMA) and Juan De Dios Figueroa were awarded the "Dios Yum Kaax-Ricardo Bressani" prize for their dedication to and innovations of nixtamalization. Ricardo Bressani, a Guatemalan scientist and one of the leading figures in nixtamalization research, was also present.
The current state of the masa-tortilla industry was one of the key topics of the Congress. According to Natalia Palacios, CIMMYT nutritional quality of maize specialist, there are many challenges facing the masatortilla industry. "This industry consists of a traditional, family type of business. The knowledge is passed from one generation to another, but the business is now too big which brings many challenges that need to be addressed: grain quality, phytosanitary practices, waste management, and efficient use of water and energy. Some tortilla makers, for example, started to use methods to asses the grain quality used for their process towards standardization of the process and assurance of quality of the final product, but this type of knowledge is shared until now mainly through meetings such as this Congress, otherwise they have very limited contact with the academia," said Palacios. Many participants, including representatives of the tortilla industry, expressed a strong interest in developing a university curriculum on nixtamalization that would help to address such issues. The curriculum would further focus on safety issues, quality, machine development, business administration etc. The masa-tortilla and nixtamalized industry as well as the academia, especially the Autonomous University of Querétaro, are very open to talks about this plan, said Mario Rodríguez from FATA-UNAM. Furthermore, the masa-tortilla industry representatives expressed their interest to work more closely with the farmers to make the maize chain more efficient.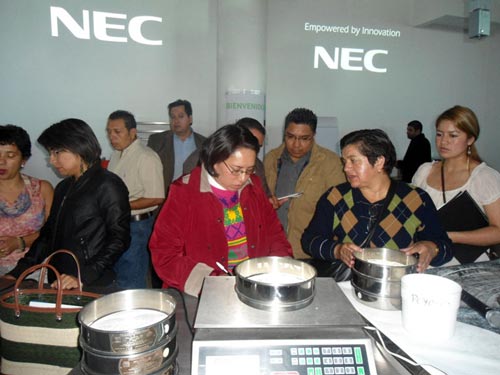 While the Congress was based largely on lectures, it provided a great opportunity for students to learn more about nixtamalization from the practical perspective, and an excellent opportunity for industry representatives to create a basis for future developments in the field. Our thanks go to all the staff involved in the Congress organization.