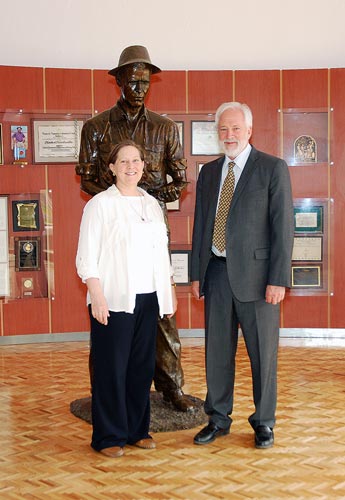 Pamela Anderson, director of agricultural development at the Bill & Melinda Gates Foundation, visited the CIMMYT campus in El Batán, Mexico, on 6 May to get a closer look at CIMMYT'S work.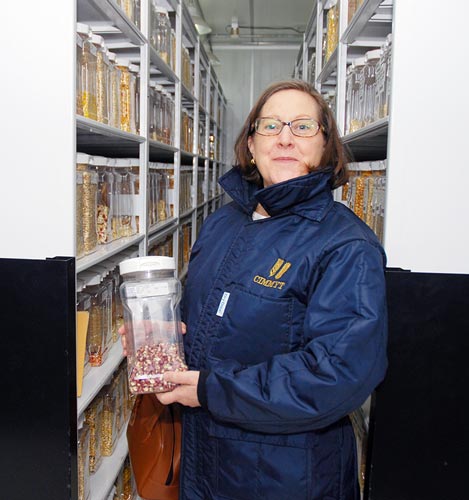 Anderson leads the BMGF team that works to reduce hunger and poverty for millions of farming families in Sub-Saharan Africa and South Asia by increasing agricultural productivity in a sustainable way. She joined the foundation in 2014 from the CGIAR Consortium, where she was director general of the International Potato Center (CIP).
Before that, she was senior entomologist at the International Center for Tropical Agriculture (CIAT) in Cali, Colombia. Anderson has conducted research in agricultural entomology and plant virus epidemiology related to food security and income generation for resource-poor populations and authored numerous publications on these topics.